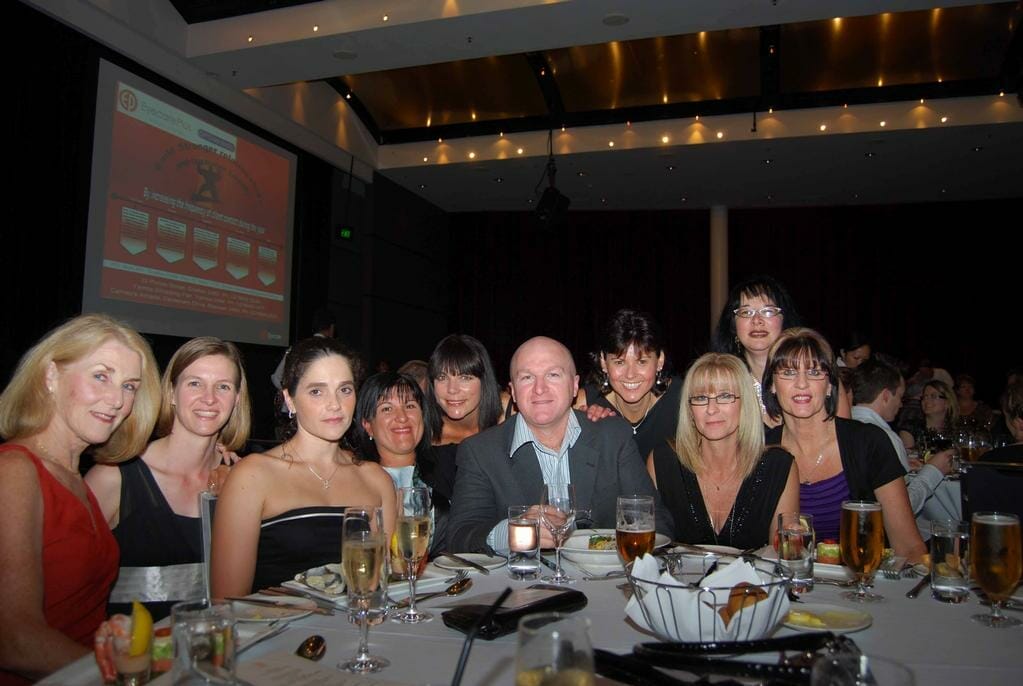 Eyecare Plus celebrated ten years of continuous growth at its biennial National Conference held at Star City, Sydney on 12 and 13, September. The conference was attended by almost 500 delegates from around
Australia, all sharing the goal to 'focus on vision'.
The Eyecare Plus Conference is one of the largest optometric conferences in Australia. By weight of numbers alone it sits just behind SRC and Queensland Vision.
As a 'members and invited guests only' event this years conference drew a maximum amount of attendees from the 155 Eyecare Plus practices indicating that independent clinically focused optometry is thriving in Australia. Of the 488 attendees there were 338 Eyecare Plus members and staff, 100 preferred suppliers, and 32 optometry students. The official conference theme 'Walk the Talk' was developed to reinforce the Eyecare Plus commitment to excellence in clinical eye care as expressed in their tag line: Your Vision – Our Focus.
Focus on Optometry
"The optometry profession has never seen change like we're experiencing now with several new corporate organisations fighting for 'market share', but the price war and retail hype introduced by multinational retailers ignores the simple truth that the first priority in the profession of optometry should remain the practice of optometry – and Eyecare Plus has never lost sight of that," said Eyecare Plus CEO Michael Jacobs.
"'We focus on optometry,' he said. 'Where others
target a market, we value our profession; where
others sell to customers, we treat patients; where
others obsess over discounts and brands, we focus
on delivering quality eye care – and it works.'"
"We focus on optometry," he said. "Where others target a market, we value our profession; where others sell to customers, we treat patients; where others obsess over discounts and brands, we focus on delivering quality eye care – and it works."
The national conference was designed to deliver a combination of information, inspiration, and entertainment.
Finian McCanna, optometrist and Chairman of Eyecare Partners said: "The content, speakers, food, topics,
timing, ambiance, indeed all were excellent…That the competition is getting better and fiercer too just serves to remind us that we too have to stay focused and determined. The conference certainly will help us in this regard."
Inspirational Speakers
Chairman Tony Hanks opened the conference and welcomed members from across Australia. Noting the
strong community spirit of Eyecare Plus members, Mr. Hanks announced that Eyecare Plus would again make a donation of up to AUD$10,000 to the optometry charity of choice, Optometry Giving Sight, matching member donations dollar for dollar.
A keynote address followed from John Anderson, founder of Contiki Tours, receiving a standing ovation from the audience for his emotional presentation about the amazing Contiki story; a story which embodies the power of niche marketing.
He began by saying: "Now, let me tell you a story…," then proceeded to unravel the story of the world's most popular youth travel company and what can be done with 25 pounds, an idea and a beat up minibus.
When he started Contiki, it was the only company doing what it did. He had a very unique business model but ended up, within a few years, with 26 competitors. Before he sold the company three years ago, he had knocked all of them out, bar one. Today, Contiki now takes 100,000 people on holidays each year and turns
over AUD$350 million p.a.
John has a book coming out next year and is still very passionate about the company he started 48 years ago. Today, whenever he sees a Contiki tour bus pass-by, he said with a lump in his throat: "I look up and
wave. The people on board would have no idea who it is wishing them bon-voyage."
John Anderson paid tribute to the clinical focus of Eyecare Plus and encouraged the group to continue to 'be different from the pack'.
Popular MC, James O'Loghlin was a fine choice to facilitate proceedings with comedian Anh Do and motivator Amanda Gore entertaining the audience. Group workshops, lectures and forums provided the internal focus on Eyecare Plus operations.
Conference Highlights
The Saturday night dinner as at past conferences was the highlight event for many members. Eyecare Plus chairman and founder Tony Hanks and his wife and co-founder Vicki Hanks, presented major annual awards for Best Practice to Eyecare Plus, Newcastle – The Junction and most Efficient Practice being awarded to Eyecare Plus Darwin.
Additionally, a special award was made to long time member Dale Rolfe of Forster, NSW, for his extraordinary contribution to Eyecare Plus.
The Eyecare Plus culture of noncompetitive co-operation was very apparent to all attendees as the members
mixed freely and talked openly about improvements to their practices.
As Jonathon Lewis, Managing Director of General Optical summed up: "It was really great to hear about the future plans and feel the passion from the Eyecare Plus management team and members. "We look forward to working with you and your members to ensure Eyecare Plus achieves success. Congratulations on a
great conference."
John Anderson pearls of wisdom
• Change from saying "I" to "We". You cannot do it on your own.
• Prepare your business for something that might happen.
• Lead, don't follow.
• Believe in the product and service you provide. Believe in your brand. Believe in yourself.
• Know everything about your competitors. Never give them an inch.
• Give people challenges that are greater than themself.
• Deliver more than what is expected.
• Look after your customers.
• Show me a successful company and I'll show you strong leadership.