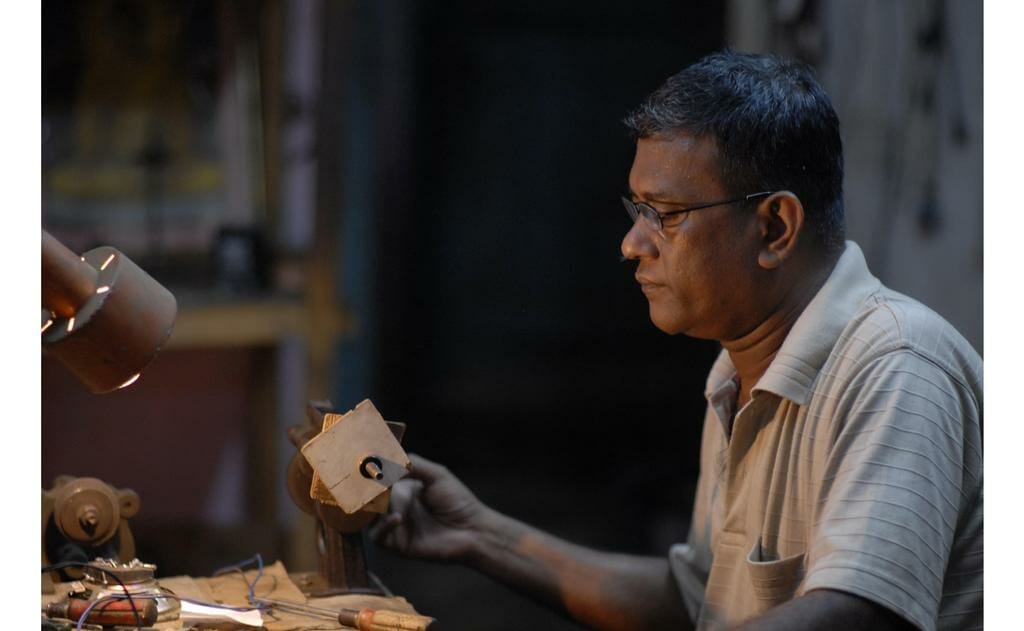 Next year marks the half way point in the global Vision 2020 campaign to eliminate avoidable blindness by the year 2020. 2010 will be an important milestone for all those involved in giving sight, whether on the ground in a remote community or making a financial contribution to the cause.
The support of the optometry community – both profession and industry – will be more important than ever if Optometry Giving Sight is to significantly contribute to the goal of eliminating avoidable blindness due to uncorrected refractive error and low vision by the year 2020.
The last few years have been a time of growth and support for Optometry Giving Sight. In Australia, thanks to the support of publications like mivision, there are few optometrists in Australia who haven't heard of optometry's "international charity of choice". An increasing number of individuals and practices have made the decision to join their colleagues around the world and make a regular financial contribution and participate in one of our campaigns.
Despite the global economic crisis, those optometrists and optical companies have remained committed to the cause. For much of the year we heard experts around the world talk about the economic downturn, job cuts, companies completely failing, recession and even depression. Yet in the face of frightening statistics, you remembered the stories of those who were in a worse position and who without your help would not receive the vision correction they so desperately needed.
"Despite the global economic crisis, those optometrists and optical companies have remained commited to the cause."
As the year comes to a close Optometry Giving Sight can confirm that US$3 million has been distributed through our partners since inception to help screen and provide basic eye care services to more than 3.5 million people, train 1550 mid-level eye care personnel and create 100 vision centres/optical workshops. That's a huge impact.
Ariyarathna's Story
Earlier this year I travelled to Sri Lanka where I met B.P. Ariyarathna. He owns a small electrical repair shop in a remote village in the Kegalle District. The shop was cluttered with old dusty radios, fans, lamps, wires, plugs and what looked like an assortment of other electrical artifacts. I felt like I had been transported, not only to another country, but to another era.
Ariyarathna lives in a two bedroom house with his wife and two teenage daughters. It's a ten minute walk from the dirt road through thick vegetation and past padi fields, a walk I found hard even with my good vision. They have occasional electricity at their house, although they can never guarantee when it will come on or for how long. Life is hard and Ariyarathna's wife cooks over an open fire and collects water from a small well in the garden.
For the last couple of years Ariyarathna has used a magnifying glass when welding wires and doing other close work. At 52 his vision was deteriorating and he was worried that he would be unable to continue working and supporting his family.
Optometry Giving Sight has been one of the major funding partners for the 'ICEE Giving Sight in Sri Lanka Project' since 2004. While I was in Sri Lanka, three Vision Centres opened in areas that previously had no permanent, affordable optometry services. Ariyarathna was one of the first patients to have his eyes examined by a recently qualified local Vision Technician. His new glasses, which were made in the Optical Workshop by a newly trained Spectacle Technician, will enable him to continue working and providing for his family for many years to come.
In addition to Sri Lanka, funds raised from all the Optometry Giving Sight entities around the world have been channeled into projects in South Africa, Zambia, Malawi, Mozambique, Peru, Nicaragua, Mexico, and Papua New Guinea. Optometry Giving Sight in Australia is governed by a National Committee made up of optometrists and industry professionals. They directed some of the funds raised in Australia to programs in East Timor, Indigenous communities in Western Australia and the Northern Territory and to Equal Health in Western Australia to support an Optical Program to be undertaken in Tamil Nadu and West Bengal.
National Support
So what part have Australians played in the lives of others like Ariyarathna?
Without the financial support of so many optometrists and their colleagues, Optometry Giving Sight would not be able to fund life transforming vision correction – in the form of an eye exam and glasses.
The Optometrist Association Australia, both nationally and by State, continue to lend their support. While the Victorian OAA has always encouraged their members to support Optometry Giving Sight, 2009 was the first year that they joined the other States in including the 'Tick Yes to OGS' option on their membership renewal notice.
At the beginning of 2009, the Seeing Eye to Eye program was launched and optometrists were invited to make a product related donation based on the sale of a specified product. "We make a AUD$2 donation for every pair of frames we sell", said Sue Strachan in Melbourne. "It's an easy way for us to raise funds and our patients think it's great that we are giving to a cause that they can relate to."
It wasn't just within practices that optometrists supported Optometry Giving Sight. Players, at both the Yarra Yarra (Vic) and Moss Vale (NSW) Golf Days, commented that spending a day on the course was a very enjoyable way to raise over AUD$10,000. For some, a round of golf wasn't quite energetic enough and NSW optometrist, Peter Ramshaw and others, joined the 74,000 people in running the 14km Sydney City to Surf, raising AUD$2,000.
The support afforded to Optometry Giving Sight throughout 2009 by our corporate sponsors has been instrumental in the development of this year's fundraising campaigns. Thanks to the commitment of these companies, we can guarantee that 85 per cent of donations from optometrists, their staff and patients; students and the staff of the companies themselves go directly to programs. We believe that the customers of optical companies, value their suppliers supporting Optometry Giving Sight.
Thousands of optometrists, their staff, patients, optical companies and their staff and optometry students took part the World Sight Day Challenge in October. Ninety Eyecare Plus practices participated, encouraged to know that their donations would again be matched by the company up to AUD$10,000. ProVision also showed their support by providing World Sight Day Challenge T-shirts for all their practices.
Today, as our thoughts turn to Christmas and time with our family and friends, I would like to say a heartfelt thanks to everyone who has supported Optometry Giving Sight this year. If it wasn't for your continued support, there are millions of people like Ariyarathna who may not be able to support their own families, learn at school or care for themselves. Thank you.
Jo Humphries is the Communications Manager for Optometry Giving Sight. Jo has seven years experience working with eye care charitable organisations and is passionate about eye health in third world countries.