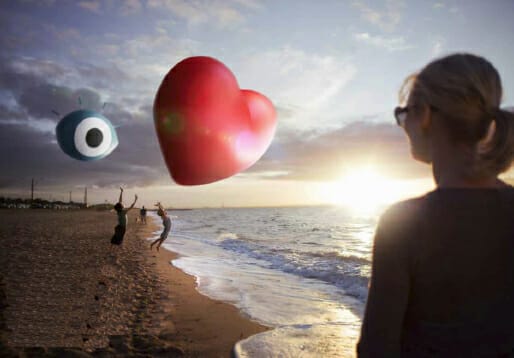 Anyone can start a business, but running one successfully – and keeping it running – is much more difficult and doesn't happen without planning and hard work. Optometrists who want to own their own business may consider a franchise as an option. Within the franchise model there are plenty of choices to weigh up; one of those being the newly launched Luxottica franchise model.
Business experts would argue that there are pros and cons to both running an independent practise and taking up a franchise. Aversion to risk, business experience and funding are all considerations to be taken into account.
"From our research we know that people are looking for a fair partnership that allows flexibility and scalability. So in developing our suite of franchise models we have reduced product costs, reduced royalties & marketing levies whilst ensuring our Franchise Partners receive the support they need to grow and develop their business," said Peter Baily, Director Franchising, Luxottica.
One of the biggest perceived drawbacks to purchasing a franchise is the royalties and other fees paid to the franchiser. For some, the thought of being accountable to a large corporation, with its rules and systems, seems far too constricting.
Your aversion to risk, business experience and whether or not you have sufficient funds are all considerations to be taken into account…
"Our levies start at 4 per cent through to 13.5 per cent for OPSM. This is compared to models like Specsavers at 19 per cent," Mr. Baily said.
"We believe we have a very compelling opportunity for anyone looking for a franchise in the optical industry. And, we are receiving really positive feedback from within the industry, particularly from independent operators looking for a more profitable option."
On the positive side of the ledger, the trade-off for those royalties is that you don't have to 're-invent the wheel', and therefore many of the negatives of starting an independent business from the ground up are eased or eliminated. Buying into a franchise provides a business model and support, purchasing power and brand awareness. Small business websites quote the statistic that, in the U.S. at least, only 5 per cent of franchise businesses fail, compared with a failure rate of 30 to 50 per cent for independent entrepreneurs,1 although other analysts question the veracity of these figures.
Luxottica Franchise Model
In the optical industry, one of the largest franchisers in Australia and New Zealand is Luxottica, with 68 franchise partners for its retail brands: OPSM, Budget Eyewear and Laubman & Pank.
Mark Shaw-Taylor, Luxottica's Vice-President of acquisitions, real estate and vision services, said franchising is integral to Luxottica's business plan.
"Franchising is a key part of our strategy for growth. We've been growing our corporate network in Australia and New Zealand through acquisition and organic growth over the past years. We're now focused on building our franchise network – which provides choice, high level rewards and empowerment to franchise partners," he said.
Luxottica has launched a new franchise model, which has been developed over 18 months, and recognises that one franchise model does not suit every operator.
The corporate giant said it developed its new model after listening to franchise partners, who complained that the optical franchise market was lacking flexibility around career and business planning.
"Franchise partners are business people with differing appetites for risk and business venture. Some partners want to own their businesses, grow their businesses and take on multiple stores and practices. Others are looking to scale down or want more flexibility to enjoy a slower paced lifestyle," Mr. Shaw-Taylor said.
"It's all about finding the best solution that works for the franchise partner over the life of their career. Some optometrists want to build value and access more markets by converting to a bigger brand, some are looking to sell part or all of their business. Others are looking to start up."
Four Models to Choose From
Luxottica said its four franchise models begin with an 'alliance model'; a 12-month arrangement that enables optometrists to 'try before they buy'.
Next on the scale is the optometry franchise model, in which the optometrist owns and operates the optometry rooms but Luxottica owns and manages the retail store.
The full franchise model is for the optometrist who wants to own the entire business. The multi-store franchise is an agreement in which the optometrist owns multiple practices (under different Luxottica retail brands) within their local area.
Young optometrists with little experience or access to finance can begin their career as a Luxottica employee, moving towards one of the franchise models at a later stage.
Peter Baily, Luxottica's Director – franchising and acquisitions, said the new franchise model is "based on best practice", and offered franchisees extensive business training and support as well as a choice of ready made marketing campaigns to suit their customer demographic.
Importantly, the company says that franchisees will be largely responsible for the way in which they run their own business. "Our franchising model is underpinned by the philosophy that while we are a partner, the franchisees have 100 per cent control of their business within the franchise system. That means the franchisee chooses ownership terms, and manages all aspects from the financials to banking, staffing and any other business partnerships. We don't place a cap on earnings or the number of stores a franchisee can own," said Mr. Baily.
In addition to adding multiple options to Luxottica's franchise model, the company has made some important shifts to its existing model.
"We've lowered product costs, royalty fees and marketing contributions and we've changed the premium prices for each of our retail brands to reflect consumer awareness and the cost of implementing marketing programs," said Mr. Baily.
He said "franchising levies range from 13.5 per cent to 4 per cent", which he claims stacks up favourably in the local optical market.
"From conversations with independent practice owners, we know that we have a compelling proposition for anyone wanting to grow their business and profitability within the security in the world's largest optical business," Mr. Baily said.
1. See, for example, http://www.smallbusinessmoney.org/franchising-vs-starting-your-own-business.html.