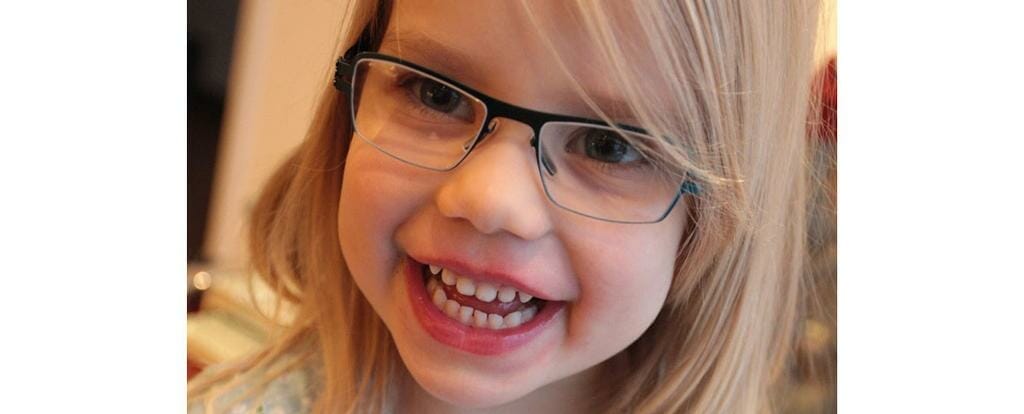 If there's one thing for sure about kids, it's that they know what they want – and when it comes to eyewear, they won't settle for anything less. Just as well then that the latest collection of kids' specs is overflowing with quirks, colours and creative styling.
Colour, colour everywhere. That's really the best way to sum up the latest collections of kids' eyewear – from the rippling graduated tones of Shaan's 'Magic' range to the bold rouge of the Julbo Gallery, Random's khaki camouflage and the delicately crafted frames of JF Rey's Honourine that feature striking contrasts of bright colour.
While some of the frames available are superbly simple, others feature butterfly and flower patterns at the temples as well as sparkles and solid geometric blocks of colour. Then there are the chunky models for sports mad kids. The very cool goggle-like Progear soccer model is a stand out. Featuring a large lens shape for great eye protection, this frame wraps to the face and is held in place with a simple strap. Centrostyle Toffee is another classic sports frame designed for kids' comfort and fit. The Toffee style features soft rubber on the bridge and temples to hold the glasses securely yet comfortably against the face.
At the fashion end of the spectrum, there are plenty of choices. Eyetribe's label Frankie Ray has exceptional offerings. The girls' frames, which are inspired by vintage shapes of the 1950s are bursting with floral prints and fresh crystal colours. The boys' frames are a little more subdued when it comes to shape, but in terms of colour, it's a riot, with everything from classic tartan to tropically inspired patterns. JF Rey is another brand that has gone to town with colour and design. Fine frames in contrasting bold colours, with the lenses delicately held in place deliver the ultimate statement in style and individuality. ic! berlin too, exudes sophistication. With simple shapes, clean lines and features reminiscent of the brand's adult styles, adjusted to suit the face shapes of kids from seven to 12 years, these surgical steel frames are timeless in design.
While older kids often prefer frames fashioned around adult styles, the eyewear for littlies is all about fun.
Fun for Littlies
While older kids often prefer frames fashioned around adult styles, the eyewear for littlies is all about fun.
Zeiss Kinderbrillen, imported by Eurostyle has been cleverly designed for this market, with a series of features that look fun yet are purpose designed to enable the temples to be adapted to the wearer's face as their features grow and change. Brightly coloured spacers at the hinge, reminiscent of Lego blocks, allow the length of the temple to be adjusted by up to 10mm. Coupled with a gorgeous selection of patterned high tech, ErgoFlexx temples and the capacity to spring straight back into shape even after torture, and these frames are everything a child and parent could desire.
The Mini Zio range from Insite Eyewear is another absolutely stunning choice for young children. Made with coloured stainless steel fronts for strength, these ultra lightweight frames are sure to capture every child's attention. Sceat's frames in lolly pink with three-dimensional silhouettes are a great choice for all the little princesses out there.
Construction Important
Although kids won't give it a second thought, durability and flexibility are essential when it comes to children's eyewear. So, that makes the construction materials and components all the more important.
Fortunately, modern production capabilities enable all the colour, bling and 3D detail that kids demand, to be incorporated into strong, flexible frames. Consequently frames come in a multitude of materials that include acetates, aluminium, titanium and stainless steels. The Auraflex kids' frames from Optique Line are made from ultra-lightweight yet highly flexible titanium alloy. They bounce back into shape even after being bent or twisted.
Grimalid TR90 is increasingly being used for kids' frames. This high quality, super flexible and light weight product is ideal, especially when you consider the traumas a kids' frame will go through almost every day.
When these materials are combined with spring hinges and polycarbonate lenses the specs or sunnies that result, are almost indestructible. Even the roughest, least careful young rascals will have a hard time wrecking them… making them perfect for kids and even better for their parents' wallets.
Secure Fitting
A secure and comfortable fit is particularly important when selecting eyewear for small children. If the frames slip down from an under-developed nose bridge, it's likely that the child will simply look over the top, rather than taking the time for a readjustment – and the benefit of the lenses will be lost.
To rectify this, there are a host of options, and the great news for kids is that many of these options have been integrated into the design of the frames. For active young children who need to wear specs much of the time, European Eyewear's Oio range provides the ideal solution. Soft, brightly coloured temple ends wrap around the ear to hang on tight. Aviva's sports specs, which feature a removable strong soft back-strap, are a great option for kids of all ages. As are Mont Julbo's gorgeous tango frames that feature a soft elasticated and tonally matched strap.