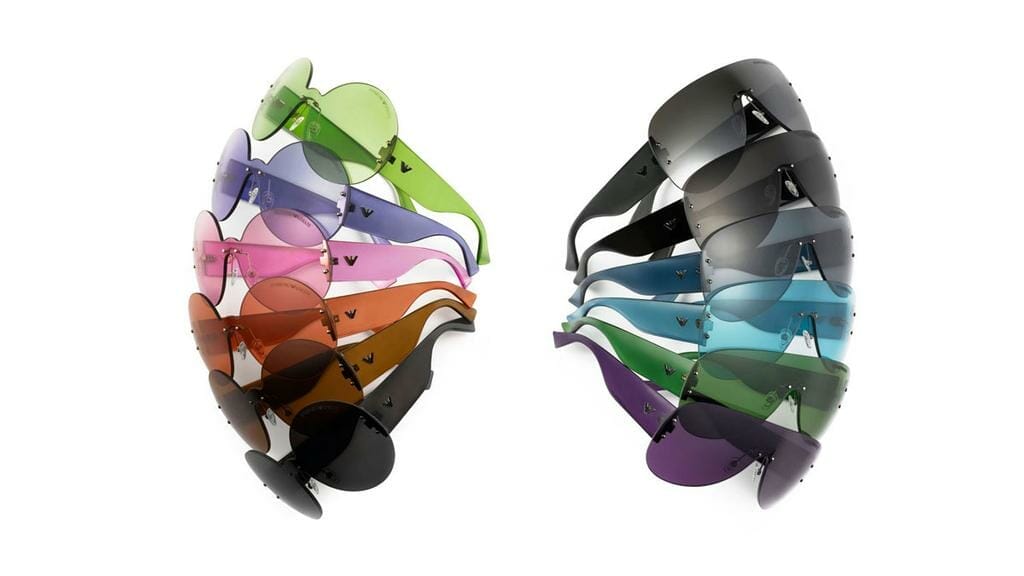 Luxottica Group SpA may sign an agreement to produce glasses under licence for Giorgio Armani. According to reports, an agreement that returns the highly coveted label to Luxottica would be a major coup to the company.
Safilo SpA currently holds the Armani contract, however this is due to expire at the end of 2011.
"We are in talks with Armani for the licence that is expiring," Chief Executive Andrea Guerra said in an interview, confirming months of speculation that Armani would return to Luxottica.
Armani, meantime, is having fun with its 30th anniversary celebrations, releasing a new sunglass collection in a burst of colours.
The eyewear collection consists of two designs – transparent silhouettes that are so lightweight you could almost forget you are wearing them – if not for the fact that you could be seeing the world through bright pink lenses.
For men, a teardrop shape is available in six colours including dark violet, green, blue, gray and smoke. For women, an oversized rounded model comes in green, violet, pink and red. The '30° EMPORIO ARMANI' logo is presented on the front of the frame and the metal signature eagle on the temples.
European customers will have access to a 30th anniversary website that allows them to design their own glasses, choosing a different colour for the shades, temples and logo – sadly, not an option for customers Down Under.