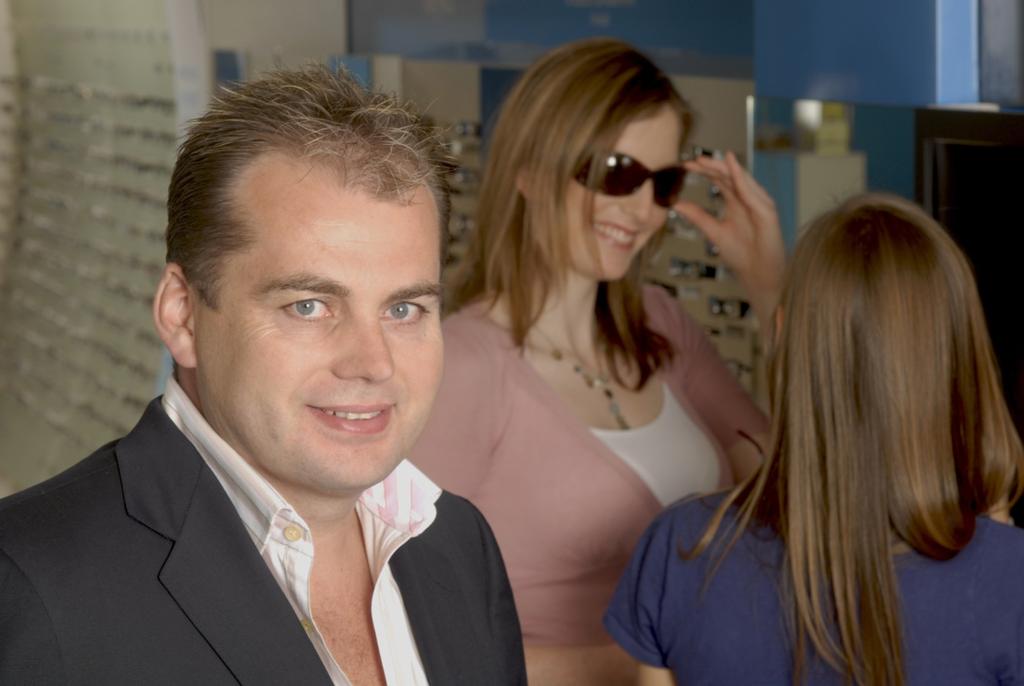 Luxottica has announced, in a major restructuring of its business, that it will close between 100 and 112 optical stores in Australia and New Zealand over the next 24 months and invest over AUD$65 million, in a drive to turn OPSM into an optical 'Super Brand'.
In an interview with mivision, Chris Beer, Luxottica CEO of Asia Pacific, said the stores being closed would be the "100 to 112 lower performing optical stores in Australia and New Zealand" and went on to say that "longer term, Luxottica plans to open more stores in locations better suited to its customers' needs."
Luxottica will close 19 per cent – or about 112 – of its 567 optical stores in Australia and New Zealand that operate under the Budget Eyewear, Just Spectacles and Laubman & Pank brands in New South Wales and Victoria.
Mr. Beer, stated these structural changes were announced to staff on Wednesday 15 February and were enthusiastically embraced.
More than 65 per cent of the 5,500 Luxottica staff attended the strategic meetings across Australia and New Zealand where they heard about the changes afoot. Mr. Beer said there was a lot of excitement in the room about the plans.
In its effort to re-direct resources to the growth of OPSM and its eye care resources a further 70 stores will be re-badged under the OPSM brand. Staff at stores due to close will be redeployed to rebranded stores and redundancies are expected to be minimal.
Mr. Beer, said the rationalisation of the 'weaker' brands will enable the company to better use capital to grow OPSM into an optical 'Super Brand' as it has done in Britain, China and the US.
Focus, Simplify, Connect
Mr. Beer said the changes are all part of Luxottica's plan to focus and simplify the business, and to connect with staff and customers. "We made the decision to 'get out of the race to the bottom' a long time ago and instead focus on "eye care and health, great brands and service. When we do that well, we win and no-one can beat us."
"So we looked at where to invest and reviewed all of our businesses, assessing the best growth opportunities. Laubman & Pank has an amazing heritage in South Australia, Western Australia, Northern Territory and Queensland, but not Australia wide. We've decided to re-brand the Laubman & Pank stores to OPSM in NSW and Victoria."
The Budget Eyewear stores will transition to OPSM or close.
Mr. Beer said that in some large shopping centres the decision could mean the closure of a number of optical stores, however as a result, the remaining OPSM stores would probably grow in size and scale. "We'll take the best from our three 'worlds' to enhance the OPSM brand and we'll transition the customers. That may mean we need to build bigger practices with more clinics and multiple optometrists."
He said Luxottica would be "working hard" to keep redundancies to a minimum. "We've spent a lot of money training staff and we're all about growing fast so we're going to need more people. Over the past three years we've had record recruitment and the lowest vacancies we've ever experienced. What we're doing now with OPSM will enhance that even more."
Raising the Bar of Eye Care
To support the decision, Luxottica will double capital expenditure this year to AUD$40 million and spend an extra AUD$5 million promoting the OPSM brand. Additionally, the company will invest AUD$20 million over two years in optical equipment to improve early detection of eye diseases.
"We feel strongly about raising the bar of eye care," said Mr. Beer. "We've signed a Heads of Agreement to spend AUD$20 million on optometry equipment in the next 24 months."
Under the exclusive agreement, Luxottica will launch and roll out new technology from Optos over the next two to three years.
Mr. Beer said that the digital retinal cameras, which offer a much wider scan than has been previously available, are currently in 30 stores and will be in a total of 55 strategically located OPSM 'Eyecare Hubs' in Australia and New Zealand by the end of March.
Over the next two years, Luxottica plans to install a total of 160 cameras in its OPSM stores nationwide.
"This new technology is just one step beneath the technology used by ophthalmologists," said Mr. Beer.
"Over the next 30 days we have Operations People visiting all of our stores to talk about what we think will be happening to their store. We want everyone to be fully informed so they're part of the future – not left thinking 'what about me?'"
Luxottica acquired OPSM in 2003. At that time the business had about 460 stores across the OPSM. Laubman & Pank, Bright Eyes and Budget brands. Following five years of aggressive expansion. The group now has about 900 stores in Australia and New Zealand, including Sunglass Hut and Bright Eyes.
As at October 2011, 507 of those stores were optical retail stores in Australia – or about 17 per cent of the nation's 3,016 optical doors – and held 29.2 per cent market share.
Luxottica had 10 per cent comparable store sales growth in the December quarter after 7 per cent growth in the September quarter.
"Currently we have 370 stores under the OPSM banner and we'll finish December with 420 in Australia and New Zealand. By the end of 2015, we'll add another 50 OPSM stores, bringing the total to 470 in the network," said Mr. Beer.
He said, "Over the next 30 days we have Operations People visiting all of our stores to talk about what we think will be happening to their store. We want everyone to be fully informed so they're part of the future – not left thinking 'what about me?'"