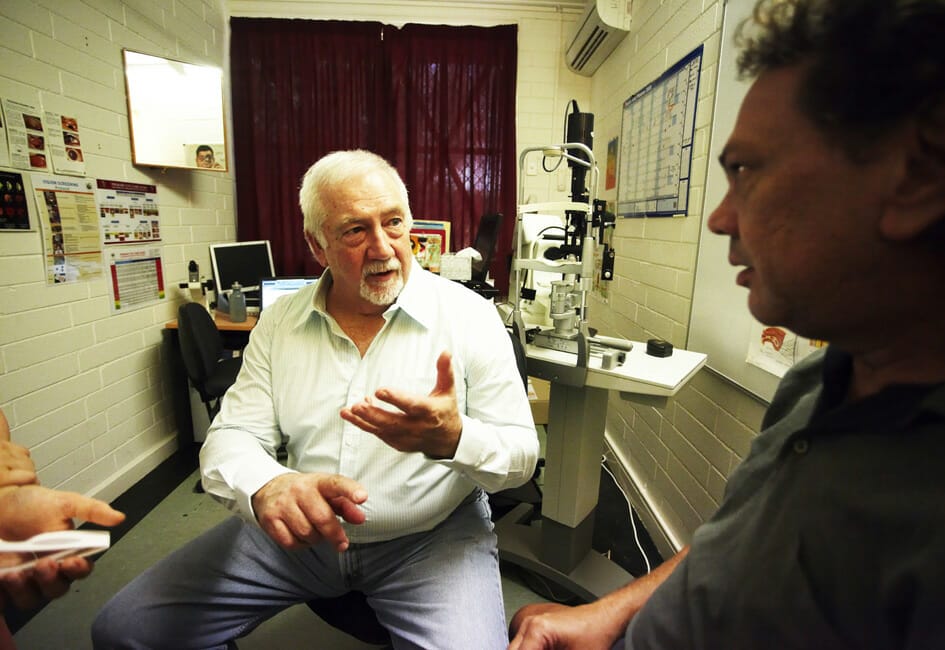 Professor Brien Holden, hailed as "the most influential optometrist of our generation", by world authority on myopia research, Professor Earl Smith III, has received the University of Houston's highest honour, an Honorary Doctor of Humane Letters degree.
Commenting on the award, Professor Smith, Dean of the College of Optometry at the University said: "from our College's perspective, honorary doctorates are reserved for individuals who have made truly significant and lasting contributions to our profession."
The degree was presented to Professor Holden (pictured), CEO of the Brien Holden Vision Institute, for his exceptional career in the field of optometry, for his academic research and humanitarian accomplishments for more than four decades.
Holden's research focus has been in the area of vision correction and ocular health, in particular with contact lenses, spectacles and surgery. He has been a driving force behind the development of a number of lens products. Most notably, the creation of the third generation of soft contact lenses to correct astigmatism and the co-developer of the breakthrough highly oxygen permeable silicone hydrogel lenses which have revolutionised the contact lens industry.
"In my view," added Prof. Smith, "from a global perspective (he is) the most influential optometrist of our generation."
His humanitarian efforts have been integral to the creation of organisations helping build sustainable eye care systems in developing communities, including the International Centre for Eyecare Education, where he serves as CEO and Optometry Giving Sight, of which he is Executive Chair.
"I am extremely honoured to be awarded an Honorary Doctorate from the University of Houston and am humbled to be the second such awardee to the legendary Dr Irvin M. Borish," said Professor Holden.
Brien Holden has also made a strong contribution to global initiatives to address avoidable blindness and vision impairment through his involvement with the peak global bodies – the International Agency for the Prevention of Blindness and the World Health Organization's Refractive Error Working Group.