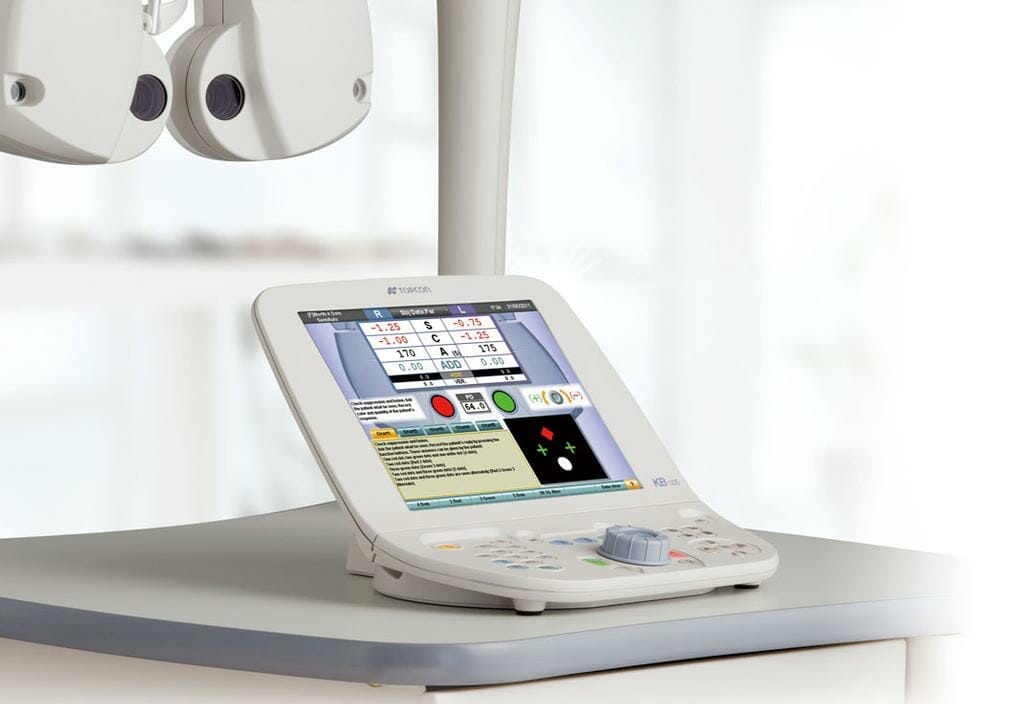 Automated vision testers have existed for some years now and are well known for speeding up patient consultations, creating that technology wow factor in the practice and most importantly, providing an ergonomic solution to neck and back strain issues caused by traditional refractions.
Topcon recently released the CV-5000 Automated Vision tester incorporating a new circular polarised lens system, combined with the Topcon PC-50SB polarised vision chart. The company claims this new circular polarisation lens system eliminates issues caused by patient alignment and allows for vision testing without the need to completely occlude the eye, thus allowing patients' eyes to remain in a more natural state while under occlusion, without the inducement of any accommodative errors.
The CV-5000 incorporates a high-speed lens rotation system.
This not only reduces test time but also reduces ocular stress and patient confusion. It can be interfaced with Topcon lens meters and auto refractors to allow for easy transfer of refraction data and to speed up testing time. The CV-5000 is controlled by an intuitive, simple to use, large 10″ colour LCD screen.
For more information contact your Device Technologies account manager.