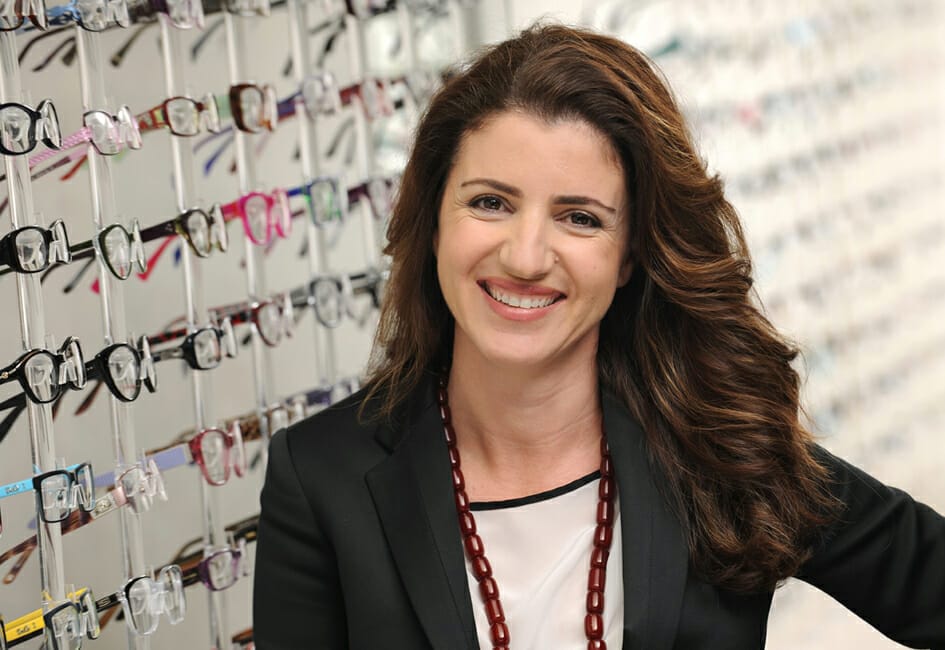 At a time when many health insurance companies are reducing their retail presence, building alliances with independent health care providers and directing members to their online claim services, one private insurer is going in the other direction to strategically position itself as a one-stop, full service retail health hub.
Health Partners is positioning itself to compete with independent and corporate optical retailers.
The 75-year-old not-for-profit South Australian health fund has just opened its fourth optical retail store, purpose designed to offer members eye examinations and sell eyewear.
Unlike the US based medical insurer, VSP, which also claims to be not-for-profit but has enticed independent optical practices into its network, Health Partners owns its optical stores 100 per cent and employs optometrists.
…we've got a fabulous dabble bar with three layers of frames lit from underneath, which makes the details and colours pop – this is particularly important with hand-crafted frames
A Retail focus
Recognising the importance of creating an enticing optical retail environment, the company employed Marissa Galatis as General Manager, Optical & Provider Relations with the responsibility to oversee the new design. Ms. Galatis came to Health Partners from Myer where she was the National Category Buyer for Beauty.
Byron Gregory, Health Partners CEO said employing a General Manager with a mainstream retail background was a strategic decision.
"As a health insurer with an optical offering, it can be easy to take your customer base for granted – which is what we didn't want to do. Hence we appointed a seasoned retailer to bring a strong understanding of retail into our model, someone with fresh ideas, and who could take our existing value proposition to the next level," said Mr. Gregory.
"Although our customer group is predominantly member-based, we compete with the best out there for their consumer spend, so our offering has to be world-class, or even better. Customers have certain preconceptions of what a health insurance retail store looks like, and we wanted to break that."
Which is what Ms. Galatis set about to do. "In the optical industry we have such a premium product to showcase. In designing the Health Partners store I wanted to create a highly accessible layout while at the same time creating a sense of luxury."
She engaged the services of Box Retail and KliKLED for the job. Box Retail has re-designed many optical practices in Australia. Its founder and Managing Director is Nathan Robinson, is also the brains behind KliKLED, which specialises in efficient lighting for commercial and residential premises.
"The Health Partners Optical store was an unusual project – it doesn't have a very big street frontage – it's more an office style building, but because it has a strong membership base that wasn't so important to its retail success. What is important is the layout of the internal space, the efficiency of the clinical rooms and the presentation of the frames," said Mr. Robinson.
Making Frames Pop
Mr. Robinson recommended modular sliding display panels that would enable frames from the 100 brands it sells, as well as point of sale, to be quickly changed. Both he and Ms. Galatis also paid particular attention to lighting.
"I very specifically briefed in great lighting because in many optical stores, the lighting isn't terrific," said Ms. Galatis. "So we've got a dabble bar with three layers of frames lit from underneath, which makes the details and colours pop – this is particularly important with hand-crafted frames.
"Women stop and try on glasses they wouldn't normally try because they look so appealing under the lights. The frames aren't locked down so they're easy to handle as well – there's no sense of intimidation," she said.
Mr. Robinson said LED lighting was a natural choice to showcase the frames. "LED lighting has come a long way and its now at the point where it's well and truly good enough for this type of retail environment."
He said LED has several advantages over traditional down lights and fluorescents. "It doesn't flicker or throw off any UV and importantly it saves money. A 20-watt LED is equivalent to a traditional 70-watt shop light and no-where near as hot so you don't have to use as much air conditioning to keep the environment cool."
Eye Health Focus
With so much investment going into the retail aspect of the business it could be easy to think that Health Partners Optical is more fashion than eye health but Ms. Galatis said the opposite is true.
"As a not–for-profit health fund, care for our members is our priority over and above sales – any profit we do make is re-invested into improving member services – for instance, it's enabled us to establish five dental practices and three optical stores.
"We're heavily focused on eye health – we don't measure our optometrists' performance based on sales targets and we never will. Their priority is eye health and detecting eye diseases. We're at the forefront of technology for eye health as well… We've invested in OCTs for each of our practices to help our optometrists diagnose eye diseases years earlier than they previously could."
"The demand for eye checks and feedback proves our members love the concept, and the environment we've created. They can come in, take their kids upstairs for a free dental check up, get a bulk billed eye check then pick up no gap kids' glasses and drop off a health claim – all in one trip," she said.
"It's a really convenient option for increasingly busy families."
Ms. Galatis said the new look stores are already bringing in returns for Health Partners. "Whereas new member recruitment to Health Partners sits at around 10 per cent state wide, the member recruitment in the Modbury area is approximately 14 per cent. This can be attributed to the health hub that we have created and the services we provide," she said adding that 75 per cent of members who claim on optical benefits use the
fund's stores.