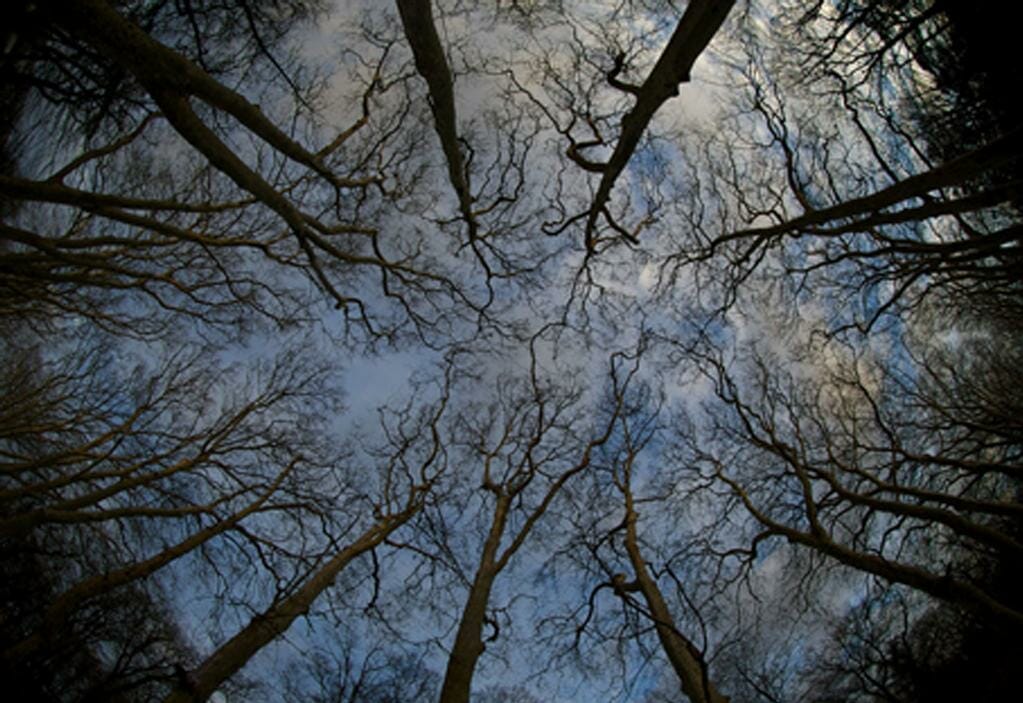 A moody shot of winter trees, standing stark against the skyline, has won the major prize in Glaucoma Australia's 'World is a Wonder' photo competition. The photograph, by Victorian ophthalmologist Michael Coote, evokes images of a retina, or perhaps branching neurons.
Glaucoma Australia National Executive Officer Geoff Pollard said even though he wasn't a competition judge, the photo was a personal favourite among the almost 200 entries to the competition.The competition was designed to raise awareness of glaucoma, which remains the only preventable form of age-related blindness.Photographers were given the brief to submit a photograph showing the 'World as a Wonder' and the 'World as a Sporting Wonder' to see every day. Photographers were asked to describe why their photo was a wonder, or sporting wonder, in 25 words or less.
Entries were judged on composition, content and creativity. The judges were Glaucoma Australia President Ivan Goldberg; cricket coach, optometrist
and mivision columnist Geoff Lawson; and mivision Editor (and photographer) Mark Cushway.
Major prize winners in each category were awarded a Canon Powershot digital camera, courtesy of competition sponsor Optimed.
World is a Wonder winner was Associate Professor Michael Coote
"It was wonderful to see some people relating the 'World is a Wonder' and 'The Sporting World is a Wonder' to vision, and how important it is to maintain sight,"
Mr. Pollard said.
He said he was particularly delighted that the two winners in the senior competitions were from the eye care industry.
Senior 'World is a Wonder' winner was Associate Professor Michael Coote, Research Fellow with the University of Melbourne and the Clinical Director of Ophthalmology at the Royal Victorian Eye and Ear Hospital. The winner of the 'World is a Sporting Wonder' prize, Lee Peng Khor is an optometrist from Altona in Victoria.
Congratulations to:
Senior World winner Michael Coote from Fitzroy Victoria;
Runners up Bryan Jones (Port Macquarie NSW) and Ron Freier (Chermside QLD).
Senior Sport winner Lee Peng Khor from Altona Victoria;
Runners up: Athol Hill (Port Melbourne Vic) and Barton Williams (Surry Hills NSW).
unior World winner Vea Vermeend from Preston Victoria;
Runners up: Saffron Maya (Balgowlah Heights NSW) and Maya Gertler (Willoughby NSW).