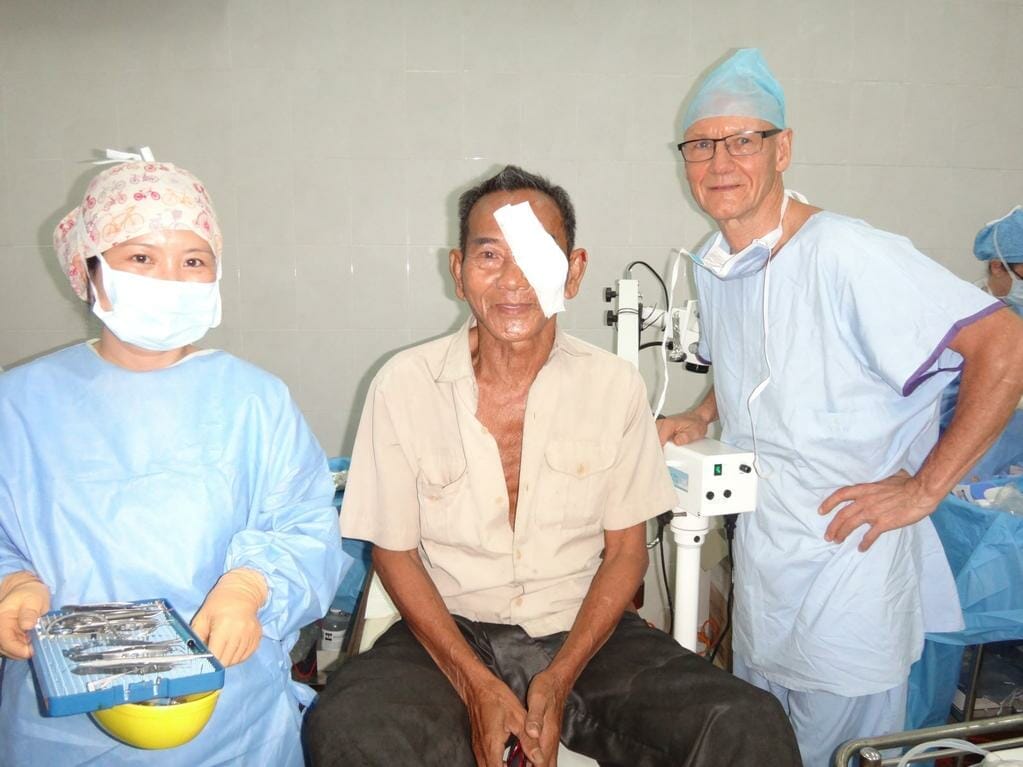 With just weeks to go before his daunting challenge to run 1,000km – from Brisbane to Sydney – to raise money for eye care charity Cambodia Vision, Damian King is asking eye care professionals to get behind him with cash donations.
Mr. King is running a minimum of a full marathon every day for 18 days, starting in Brisbane on 1 August, hoping to raise AUD$100,000 for charity organisation Cambodia Vision.
A non-profit agency, Cambodia Vision sends teams of eye care professionals to the poorest regions of the kingdom, to perform cataract surgeries.
Mr. King was moved to raise funds for Cambodia Vision after hearing about the work of the organisation from a childhood friend, Will Robertson of Designs for Vision.
He's been in training since February and in that time has run at least 100km – and sometimes up to 200km – every week. He's worked his way through four pairs of running shoes, and stripped more than 21 kilograms in body fat.
"The greatest challenge has been the mental motivation. I was probably ready to go about five weeks ago, and I took about 10 days to rest up. It was important for my body to rest, but it was a challenge to get up and running again," Mr. King said.
He said while there is a lot of competition for the charity dollar, he's hoping for more donations from eye care professionals.
"How many optometrists and other eye care professionals are there in Australia? I was thinking if every one of them just put in $20 or $10… geez it would add up, wouldn't it?
"Cambodia Vision is a very honest and noble charity. They're all volunteers and all the money goes where it should," he said.
So far, Mr. King has raised approximately $16,000 – well short of his target of $100,000 but hopes that amount will be substantially boosted by a Sydney fundraising event on 13 July.
Mr. King said he's received cash donations from Designs for Vision, and in-kind support from several other companies, including Rodenstock.
Donations can be made via Mr. King's Facebook Page:
https://www.facebook.com/jogoutoffog or via his Personal Challenge page: http://personalchallenge.gofundraise.com.au/page/jogoutoffog