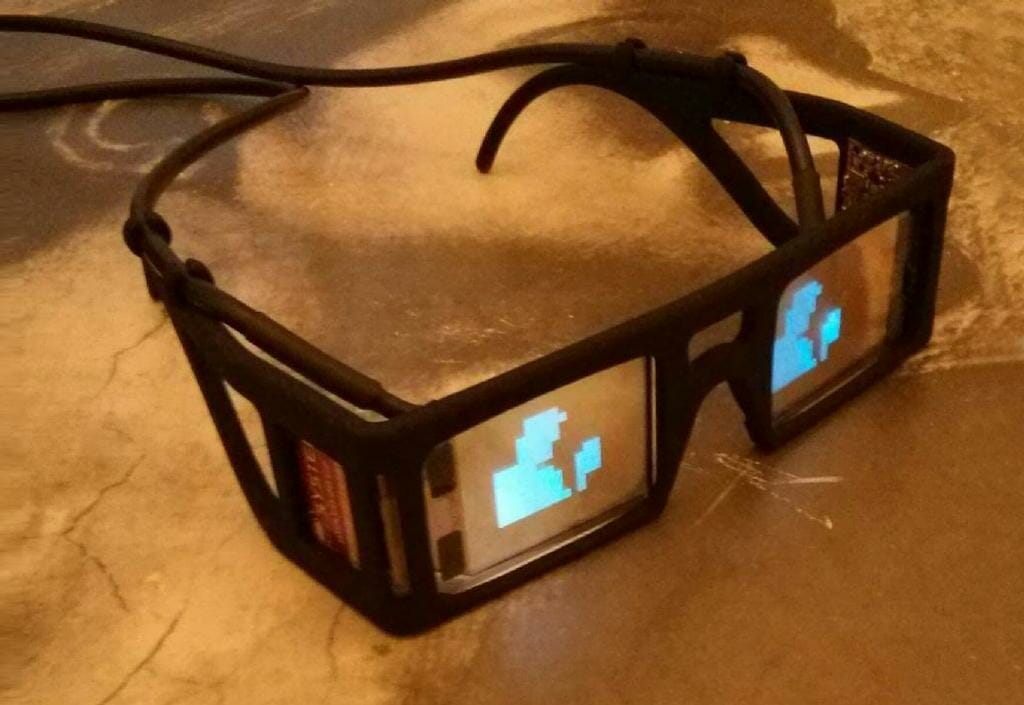 Over the past 12 months, a research team from the University of Oxford, headed up by researcher Stephen Hicks, has made a pair of smart-glasses for severely vision impaired people, that he says "provide visible and simplified information."
The latest prototype – designed and 3D printed by LUMA-iD – has transparent OLED displays so that the "wearer can use their remaining useful sight plus our augmented overlays," says Mr. Hicks.
The glasses pictured here show a live image of a person (Stephen) taking a photo with his phone.
My. Hicks says the aim of the research is to "improve functional vision for people with severely impaired sight."
"My team are developing a pair of smart-glasses that might be able to help people use their remaining vision to see and avoid obstacles. Using computer vision and electronic components usually found in mobile phones, we are busily building and testing concepts that we hope to build into an affordable pair of glasses," he says.