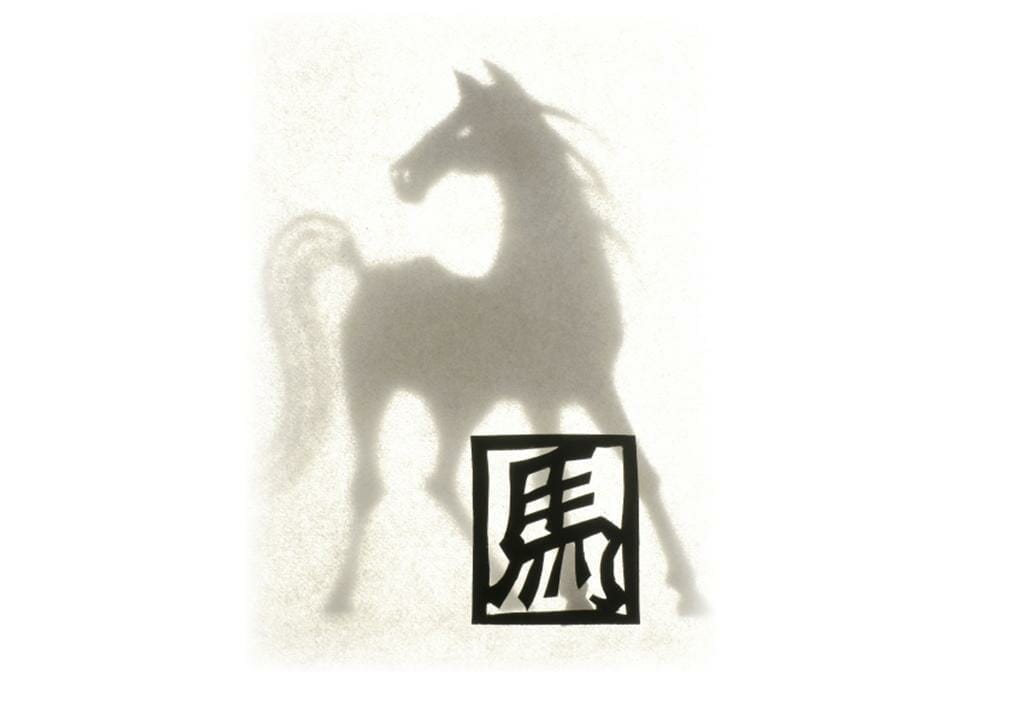 According to the Chinese horoscope, 2014 is the year of the horse, a year for good fortune, a year for charging ahead. mivision spoke to members of the eye care professions to find out what they're planning and hoping to achieve in the coming 12 months. Overwhelmingly, there was an attitude of optimism with plans in place to research, invest, increase the scope of practice and take advantage of new opportunities to build business.
Having survived such a tough economy over the past five years, it looks like the year of the horse might just bring the good fortune we're all craving. Here's what they said…
Faced with an ageing population, there's no doubt the business of eye care professionals will expand over the coming decades – and this is something Vision Eye Institute is working towards.
"The greatest challenge for ophthalmology in Australia is creating financially sustainable models of care which provide patients with timely access to advanced and proven technologies," said CEO Brett Coverdale.
"With an ageing population and increasing prevalence of chronic diseases such as diabetes and macular degeneration, the objective for Vision in 2014 is to improve access to the best available treatment, as well as creating awareness of treatment options. For instance, having developed our own clinical guidelines for treatment rooms, we are introducing these to our consulting facilities to provide an affordable, safe, non-threatening environment for patients to undergo minor procedures."
So my message for 2014 is that this troubling trend can be turned into an opportunity…
"We also invest in staff training, as well as regular communication with our eye care partners, and this is key to ensuring timely intervention, and ultimately leads to the prevention of avoidable vision loss," he said.
Building Patient Relationships
The need to see patients with chronic eye conditions on a regular basis is something that ophthalmologist, Dr. Simon Chen finds particularly rewarding.
"I look forward to hearing my patients' stories. Those with wet age-related macular degeneration regularly see me for anti-VEGF injections so we often develop a warm relationship and I am always interested to hear how their lives are progressing. I get quite excited to hear the details of their grandchildren's birthday parties, the latest books they are reading or the latest trip they have taken.
"I am looking forward to implementing a few new vitreoretinal surgical techniques and refinements that I have been studying, and testing some interesting new surgical technology," said Dr. Chen.
I also hope patients with macula-on retinal detachments will present to me earlier in the week, rather than late on Friday afternoon, so that I do not have to spend so many Friday nights in the operating room!"
Research Leading the Way
Dr. Lauren Ayton, a Bionic Eye Clinical Research Coordinator at the Centre for Eye Research Australia hopes new research coming through will do more than reduce the numbers of patients rolling in for Friday surgery.
"2014 looks to be a very exciting year for vision research, with ongoing work into vision restoration (such as the bionic eye, stem cells, optogenetics and gene therapy), early disease interventions (such as the LEAD nanosecond laser study), clinical trials of new treatments and continued investigation into the basic science behind the eye and ocular disease," she said.
Broadening Scope
Margaret Lam, an optometrist from The Eyecare Company in Sydney, said dry eye is one condition her practice will focus on.
"In 2014 we will further expand our scope for therapeutic management of eye conditions because the more comprehensive we can be in practise, the more subtle (and not so subtle) presentations of eye disease we can detect," said Ms. Lam. "One of the eye conditions we will focus on is dry eye. To do this we aim to triage dry eye patients more comprehensively for all the conditions causing dry eyes and provide more support for dry eye patients, with both general or contact lens related dry eyes". Additionally, she said her practice will "provide more comprehensive dry eye management, and prescribe more extensive therapy for more severe patients and more therapeutic intervention for dry eye patients to supplement our usual advice".
Tsu Shan Chambers, the founder of Yin Health and the Sunshine Coast's 2013 Outstanding Business Woman of the Year told mivision of her plan to expand centres around serving the community by bringing a range of health care practitioners together in one central facility.
"I picture Yin Health as being a leader in integrative holistic health care on the Sunshine Coast in Queensland. As a team we need to continue to develop a strong brand awareness that the public recognise and trust. I plan on doing this by further developing relationships with community groups/centres and networking organisations. I find a collaborative effort with other aligned people is much more effective.
"My underlying intrinsic business goal is to 'make a positive difference, one life at a time'," said Ms. Chambers.
Contact Lens Prescribing
Professor Nathan Efron, from the School of Optometry and Vision Science at the Queensland University of Technology believes the opportunity for practice expansion lies in contact lens prescribing.
"My annual surveys of Australian contact lens prescribing reveal some troubling trends, which could actually represent an opportunity for the year ahead," said Professor Efron.
"Prescribing data collected over the past decade shows that Australian contact lens wearing patients are getting older. This can be interpreted in two ways: (1) an ageing contact lens population is indicative of stagnation in the contact lens market, whereby practitioners are not striving hard enough to recruit new lens wearers, and/or (2) with better multifocal contact lenses entering the market for the correction of presbyopia, practitioners are able to fit lenses to an older demographic.
"I suspect the real issue is a stagnating demographic. Compared with 34 other nations surveyed, Australian contact lens practitioners are under-performing when it comes to prescribing contact lenses for children, ranking a lowly 27th.
"So my message for 2014 is that this troubling trend can be turned into an opportunity: we need to renew efforts to ensure our patients – especially the younger generation – are aware of the advantages and benefits of contact lenses over spectacles."
Independent Optometry
Independent practice owners who have a unique point of difference and /or product offering have been able to succeed in setting themselves apart from the corporates.
Ed Kosmac, from Kosmac and Clemens Optometry in Victoria said new opportunities are also available as a result of the increasing number of corporate practices.
"It has been a challenging few years for Independent optometrists, but what has become apparent is that market polarisation, driven by the larger players, has opened up opportunities that previously weren't as clearly defined.
"Independent practices are in a unique position, being smaller and consequently more nimble. Marketing strategies, new technologies, and exclusive products can all be introduced as soon as they become available, potentially making these practices the innovative market leaders. By leveraging off their existing client base, 'under the radar' marketing programs can be developed, which are more efficient and cost effective for smaller operators," said Mr. Kosmac.
Optometrists Association Australia
The introduction of Specsavers own Professional Indemnity insurance this year caused a stir among members of the Optometrists Association Australia (OAA).
The CEO of the OAA Genevieve Quilty remains optimistic about the Association's role and has plans in place for a strong year ahead.
Now in its 95th year "members of the Association can be sure the OAA will provide them with all the resources and programs they need to practise optometry," Ms. Quilty told mivision.
"We will deliver tried and tested professional indemnity insurance with support from the largest network of medico-legal advisers; representation in the most important forums for optometry in Australia, such as the committee negotiating Medicare and Veterans' Affairs fees, terms and conditions; and advocacy to the Optometry Board of Australia.
"We will keep members in touch through our new website (and through) Australian Optometry Online, Pharma, Equipment and Clinical and Experimental Optometry; and the new online magazine Practice," she added.
Key Lessons
Perhaps the final thoughts for the New Year were best expressed by optometrist Tsu Shan Chambers who said the key lessons she will take forward into 2014 are to:
Think differently;
Strive to be better;
Don't ever give up;
Work hard and get out there to promote yourself and your business; and last but not least,
Integrity – you are nothing without it.