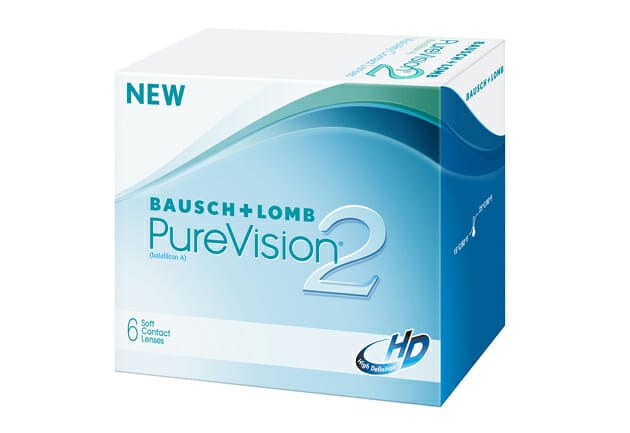 PureVision 2 contact lenses, with high definition optics by Bausch+Lomb, has been designed for first time contact lens wearers.
One of the thinnest contact lens on the market, yet easy to handle,2,3 this new lens provides clear, sharp vision, especially in low light conditions.
PureVision 2 incorporates enhanced high definition optics into the contact lenses to reduce spherical aberration across the entire power range. In addition to crisp vision, the lenses have a thin centre thickness and round-edge design and are packaged in ComfortMoist polaximine solution, a moisturising surfactant that increases the user's comfort upon insertion.1
The thinner lens edge design minimises lens lid interaction and a Dk/t of 1302 promotes bright, healthy eyes.
References
1. Results from a 22 investigator, multi-site clinical study of PureVision2 and PureVision lenses.
2. Measurement taken at -3.00D at centre thickness.
3. Results from a 21 investigator, multi-site clinical study of PureVision 2 and PureVision lenses.
4. Data on file. Bausch & Lomb Incorporated.
For more information, phone: (AUS) 1800 251 150 or (NZ) 0800 658 386