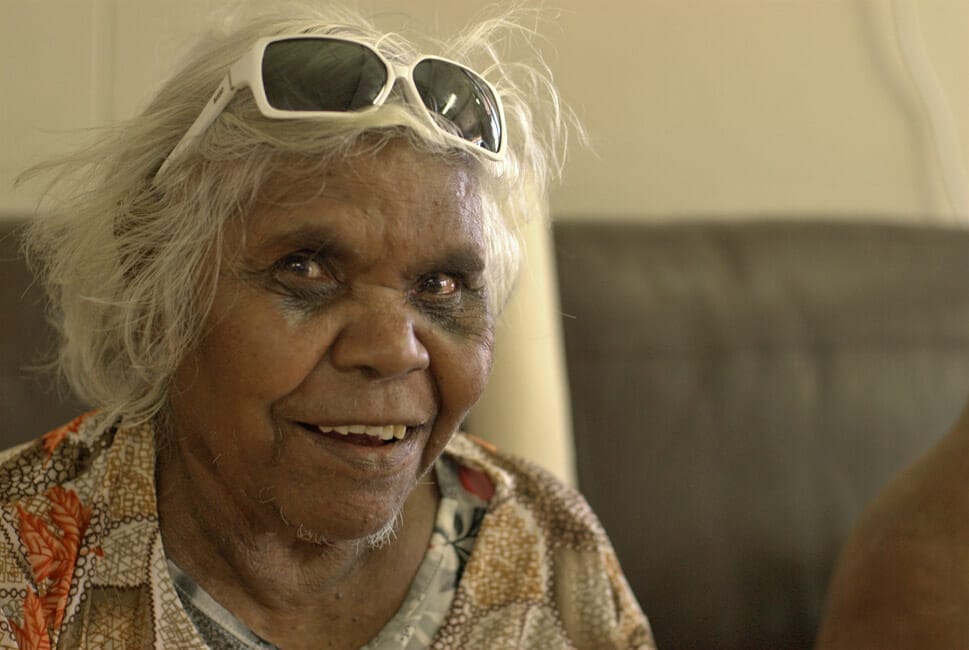 A painting from an Indigenous artist, Langliki, has been transferred onto the arms of optical frames in a fundraising campaign initiated by Specsavers. Proceeds from each of the frames sold will be donated to the Fred Hollows Foundation.
Gabi Hollows, founding director of The Fred Hollows Foundation, said the initiative is a first for the Foundation. "Langliki is a beautiful woman who comes from Ernabella in Central Australia, which was one of the first areas we took the national trachoma eye program to in the 1970s. At that time she was probably a young mother with a couple of kids hanging off her skirt – now she's in her early 80s."
Ms. Hollows said Langliki was delighted to have contributed her artwork to the program. "Having had her cataract surgeries in 2008 she has been able to leave her aged care home and get back to her family and her artwork. She gave permission to Specsavers to use one of her paintings on a frame and when she saw the result – her painting reproduced inside the frame – she was absolutely beaming."
Twenty-five dollars from each limited edition frame sold will be donated to the Foundation. "This campaign is unusual but it's going to do a bit of magic – anyone who walks around with a Langaliki frame knows that their purchase is helping the Foundation," said Ms. Hollows.