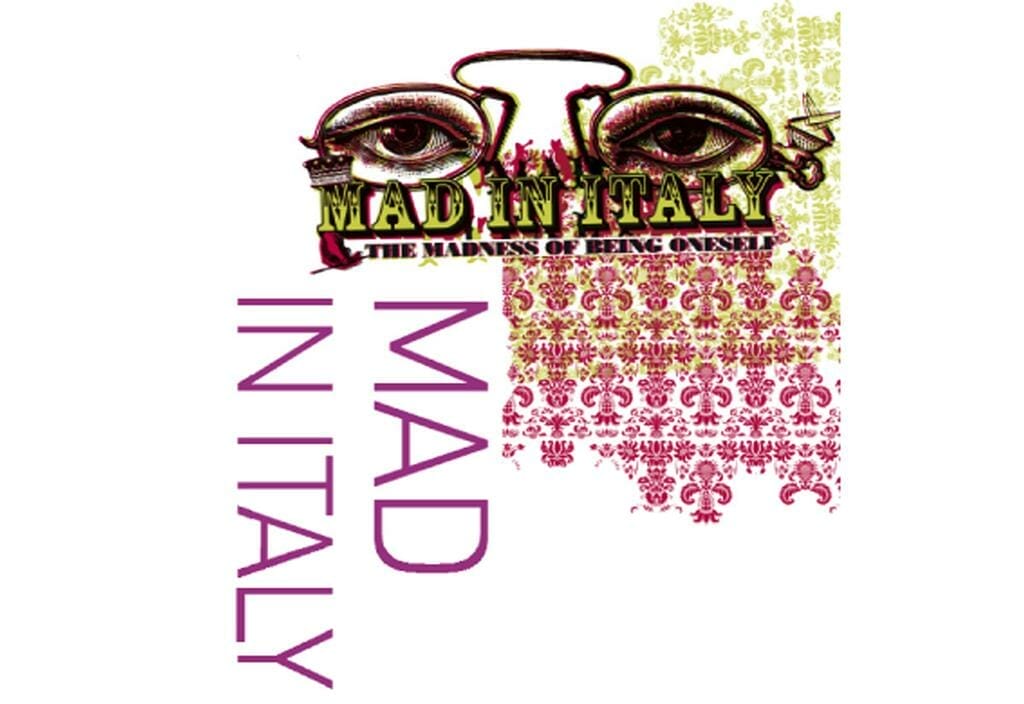 Remember those books you used to get when you were a kid? They were spiral bound, and each page was chopped into three sections. By turning one section of one page, you completely changed the image in front of you. The results were interesting, funny, mad!
Mad in Italy has re-created this printed concept into digital form – it's the lead into the company's website and it gives an instant insight into the interesting, funny, mad people behind this brand – and the free-spirited eyewear concepts they come up with.
mivision chatted with Mad in Italy's founder and designer Claudio Dallo Longa about his approach to designing eyewear and what makes his brand madder than the rest.
Why Mad in Italy?
The future is definitely the root that inspires my design…
Mad in Italy is dedicated to free spirits. It is for people who want to express their own identity – who want to look beyond fads to create their own personal style.
The future is definitely the root that inspires my design. It's creative and extravagant in design and colour; it is also technology focussed – I try to introduce innovative materials on both frames and packaging.
Most importantly, it's 100 percent Italian in design and manufacture and that's something we hold on to. If we lose our Italian character, which we consider to be our indisputable identity mark and authenticity, then we lose ourselves.
Tell me about your experience as an eyewear designer?
I began my career in the eyewear field 35 years ago – as an apprentice working for many companies to gain experience in every aspect of eyewear production. Eventually, thanks to the broad knowledge of optical frames I gained during this time, I became an eyewear designer.
I came up with the concept for Mad in Italy in 2009 and I've been the creative director and designer since then. Our designs aim to anticipate fashion trends instead of following them with styles for people who don't want to be trapped by a standard but rather control their own mode of being.
How does Mad in Italy dare to be different?
Mad in Italy is about freedom, choice, attention to detail and certainly a desire to break the mould.
During my career with Mad in Italy, we've had some notable achievements, including the first optically cut frame, the first temple pieces made of stainless steel and injection coated rubber, and flexible temples with no screws, which were recognised with the coveted Silmo d'Oro award for Equipment / Components / Industrial Machinery and Processes in 2012.
In 2013 Vista Eyewear, an Italian company, acquired Mad in Italy. How has that influenced the way you design and produce your eyewear?
Product development is the strong point of our team – and fortunately for us Vista Eyewear has well organised production processes that combine industrial production capacity with artisan activities. That enables us to design and produce models, forms, geometries and materials that represent a mix of cutting edge product. It also allows us to focus a great deal of attention on searching for new materials: magnesium, wood, aluminum, titanium, acetate, rubber, and a special propensity for steel combined with rubber injections and with carbon fiber. This has led us to the world of fabrics and clothing – the result are in the temples of our new collection, which are covered with denim, coloured fabrics, leather and cork.
What do you think will be the new big trend in eyewear?
We think the new big trend in eyewear could be a sum of different things: big shapes, gaudy colours and we will see the return of thin metal.
What has MAD in Italy got planned for the future in terms of design?
Italy has a talent for creativity in its DNA. The Mad line is intended to give room to the "creative folly" that makes us so unique on the global scene. This is the basis of what we wanted to create with this new collection… this is the first product under our brand name after years of collaboration with the best-known global companies.
Mad in Italy is distributed in Australia and New Zealand by Optique Line.
For more information phone (AUS) 03 9853 0796 or go to: optiqueline.com.au