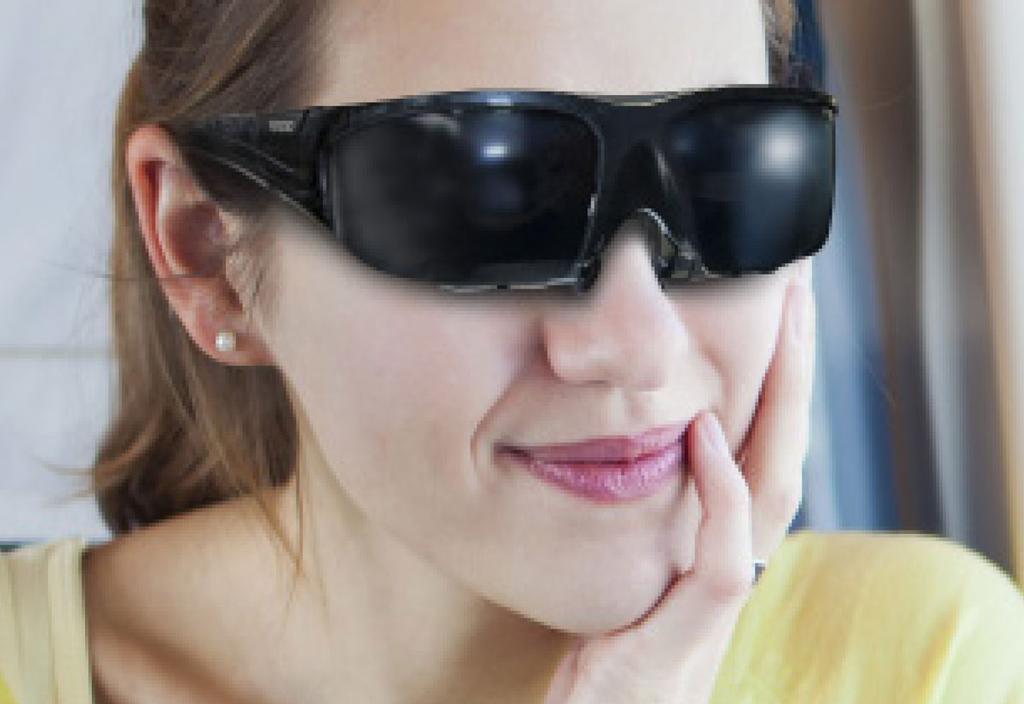 Vuzix claims its augmented-reality wrap-around sunglasses, due to be released this year, are slim in profile and able to provide the experience Google Glass proposed in its promotional video, yet is currently unable to deliver.
Vuzix glasses will display small amounts of useful information, such as navigating hints, in the center of the field of vision. Currently, this is not possible with Google Glass because the display is positioned above and to the side of the right eye. Additionally, the Google Glass visual display is equivalent to a 25-inch high-definition television viewed from a distance of two meters.
Vuzix CEO Paul Travers said the lenses, which are less than 2mm thick, use "waveguide" technology, which acts like an optical fibre cable to direct the light to the lens from a slim display mounted in the eyewear temples. There, the light is dispersed in the lenses by nanoscale structures called grids. By varying the way the light is transmitted to the grids, high-resolution colour images can be produced.
He said traditional optics require much thicker lenses than those in Google Glass to project images on the center of the user's field of vision.