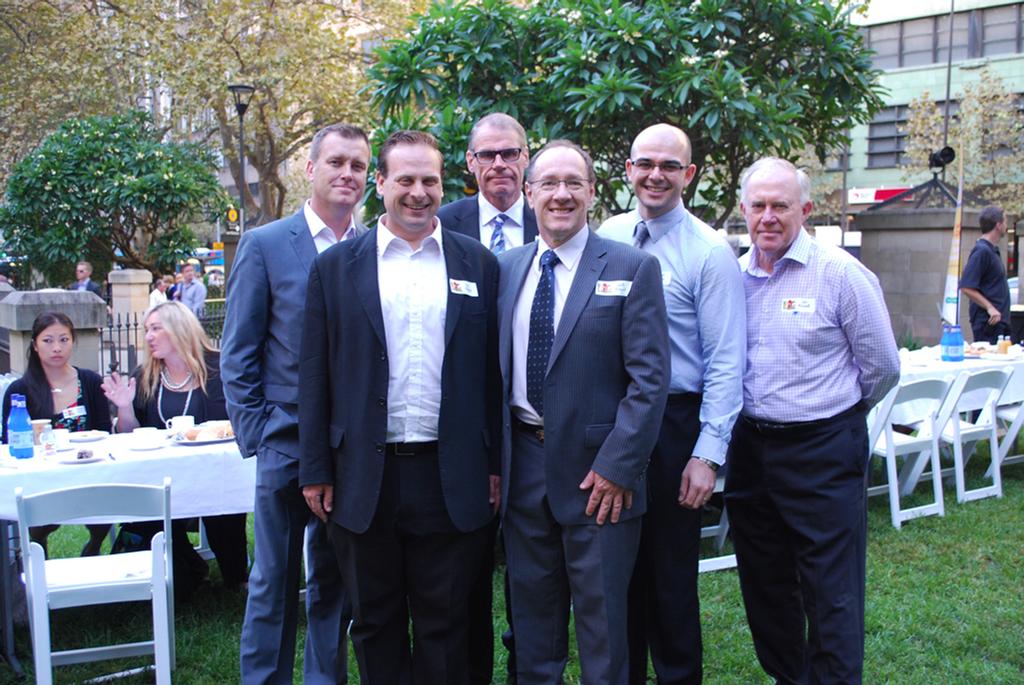 Glaucoma Australia has called on all Australians to Beat Invisible Glaucoma (B.I.G) during World Glaucoma Week.
At the first World's B.I.G. breakfast at Wynyard Park in Sydney's CBD on 11 February, celebrities, invited guests and members of the public were reminded that only 50 per cent of more than 300,000 Australians who have the disease realise they have it. Those who remain undiagnosed do so mostly because they haven't had an optic nerve check.
Geoff Pollard, national executive officer of Glaucoma Australia said the concept of the B.I.G breakfast was devised in Australia and being staged around the globe during World Glaucoma Week.
"This is the first of many BIG breakfasts which aim to raise awareness of glaucoma as a blinding disease and raise funds worldwide so that we can continue our work on glaucoma into the future," said Mr. Pollard. "People with a great interest in glaucoma have come along to show their support for the work Glaucoma Australia does and to help raise awareness."
…one in 200 people aged 40 has glaucoma – rising to one in eight by the age of 80
Among the guests were Australian politician John Faulkner who has glaucoma, football commentator Andrew Voss and cricket commentator Jim Maxwell.
Glaucoma can affect people at any age but the incidence does increase dramatically with age – one in 200 people aged 40 has glaucoma – rising to one in eight by the age of 80.
Mr. Pollard encouraged all eye care professionals to have a B.I.G. Breakfast or support someone who is, by logging onto www.glaucoma.org.au/BIGbreakfast. Funds raised will go towards increasing awareness that regular optic nerve checks can save someone's sight.