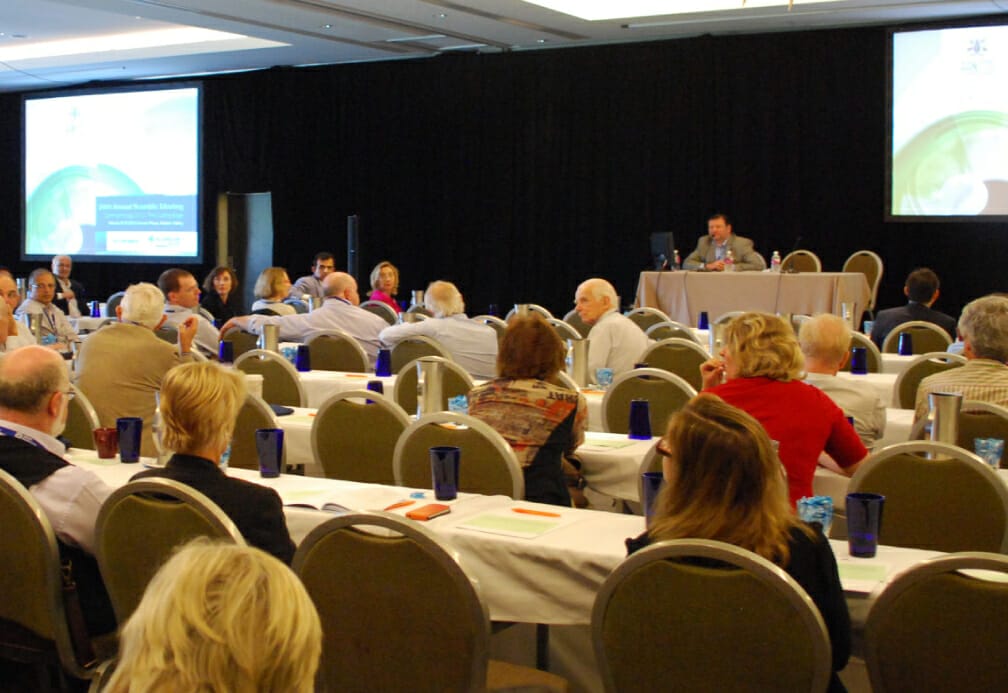 The largest medico-legal payout in 2013 was for a missed case of primary congenital glaucoma, according to a presentation made at the RANZCO Scientific Meeting in the NSW Hunter Valley.
In this update on glaucoma in children, Associate Professor John Grigg told audience members from the Royal Australian and New Zealand College of Ophthalmologists that although glaucoma in children is rare, it is an important diagnosis not to miss.
He said, in the majority of cases, primary congenital glaucoma presents within the first two years of life and the classic presentation of buphthalmos photophobia and epiphora and corneal clouding is typical.
Also speaking on glaucoma was Associate Professor Ivan Goldberg who emphasised the importance of understanding the patient's perspective. A/Prof. Goldberg said a strong alliance must be built between the patient and therapeutic team; it is important to ensure the patient understands the disease, its treatments and the need to comply with medical therapy.
primary congenital glaucoma presents within the first two years of life
He said to gain this understanding, it was important to communicate using lay-friendly terms. The use of stories was also "most helpful", A/Prof. Goldberg said.
In a practical presentation, Dr. Mitchell Lawlor emphasised the importance history plays in diagnosing the underlying aetiology of transient visual loss. He said transient visual changes can be due to diverse causes including tumours of the visual pathways, migraine, and embolic disease that is in turn a harbinger of stroke. This makes it vital to identify the correct cause early and then create a successful management plan.
Children
Ophthalmologists who attended a presentation by Dr. Stephen Hing heard that refracting prescribing glasses for children requires a different skill set than for adults, and that adequate cycloplegia and accurate retinoscopy are most important. Dr. Hing said autorefraction has a limited place and children with Down Syndrome, aphakia, strabismus, nystagmus, and/or amblyopia need special consideration.
In later presentations, Dr. Maree Flaherty presented tips for the examination of children who do not see and discussed common causes. Dr. Kimberley Tan spoke about the challenges of investigating a child with acute strabismus, which she said can be an ominous sign of serious systemic disease. Dr. Tan's presentation focused on key signs to help differentiate benign versus sinister strabismus and about finding the balance between the risks of the condition versus the risks of investigation.
Monet's Cataracts
On a slightly lighter note, A/Prof Ivan Goldberg drew art and ophthalmology together in a fascinating presentation that explored the way in which cataract-induced vision problems dramatically affected Monet's use of colour and perspective in later life. A/Prof Goldberg told the audience that various eye conditions, notably cataract, interfere with the presentation of colour, focus and perspective in art.
Over 300 ophthalmologists and exhibitors attended the RANZCO New South Wales Branch Scientific Meeting at the Crowne Plaza in the Hunter Valley from 21–22 March. There are three more RANZCO branch scientific meetings in May beginning with the Tasmanian event at Cradle Mountain from 9–11 May. Visit www.ranzco.edu for details of this conference, as well as conferences in New Zealand and Victoria, under 'upcoming events'.