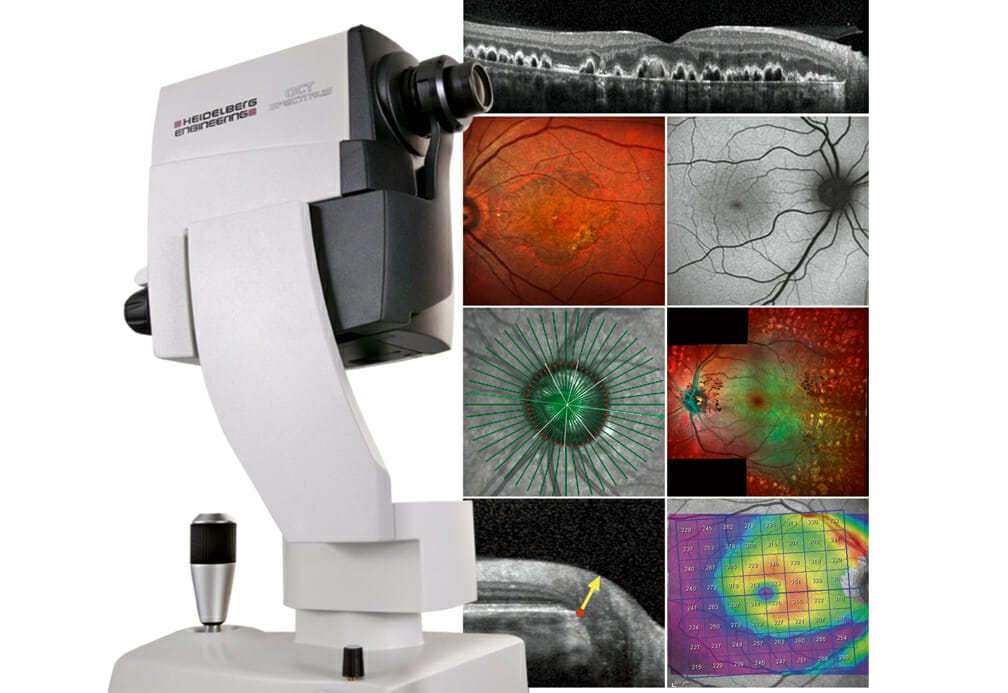 The Spectralis OCT platform includes multiple models, for sale or rent, at various price points.
The workhorse model in the family is the Spectralis OCT, an economical, easy-to-use version with one-touch pre-set scan patterns, active eye-tracking and auto-rescan. Upgrade options allow clinicians to tailor the system as their practice grows, building onto the base system with options such as Blue Peak autofluorescence, multicolour scanning laser imaging and macula pigment density.
New for 2014, the Spectralis glaucoma module premium edition suggests a new paradigm in glaucoma imaging, objectifying and individualising the assessment. Spectralis OCT rentals provide a low-risk way to implement OCT with flexible options to rent, buy or upgrade to suit the practice needs.
Contact Heidelberg (AUS) 03 9639 2135