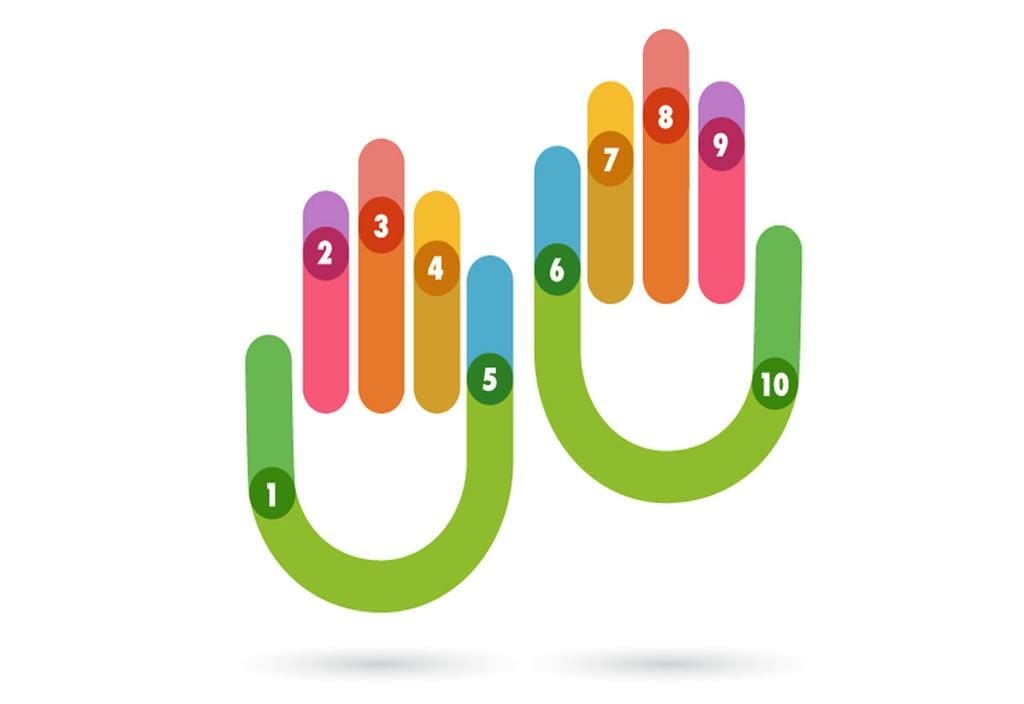 Many practice owners take a hit and miss approach to marketing, but coming up with a clear, workable strategy is worth the effort.
Like it or not, marketing is an essential part of developing and maintaining your practice. Here are 10 things you must include in your plan.
1. Define & Know Your Customers
Take the time to develop a factual and detailed analysis of your target market. So often we rely on anecdotal evidence and guesswork when facts are available. How many times have we heard, "We have a low conversion rate because of all the Veteran's Affairs patients". A simple search will tell you there are around 20,000 DVA clients in all of Australia.
Your customer base will change over a normal recall cycle of two or more years and if you're not aware of the subtle changes, sales can drop as a result. For example in the past few years, patient behaviour has changed dramatically, thanks to industry marketing and the ability to research and compare prices on the internet before hitting the shops.
Consider creating a database of potential customers to market to…
You need to know who your patients might be, and who you want as patients.
Your practice should clearly define what its unique selling proposition – or so-called point of difference – is, and you should always talk about your business' benefits rather than its features.
2. Integrate Marketing Activities
Each marketing activity is related and has a significant influence on each other and the total outcome. This needs to be considered collectively and carefully.
If your practice does online marketing and uses traditional mediums like print and radio, the two must be integrated and work together. Your window displays should reflect your newsletters. Your 'point of sale' should tie to your Facebook push of the day or week.
An uncoordinated plan will not provide the same results, yet this is still how many marketing plans are developed.
3. Try Something New
Your practice needs to push the boundaries from time to time, and marketing is an area that really benefits from this approach. Many, if not most, practices have an essentially introverted personality (yes, a practice usually has a personality). If you're still doing the same marketing that you were two years ago, then it's time to try something new.
For a small practice, a marketing plan might only be a few pages long, but larger practices often require a plan that details exactly where their marketing dollars will be spent and how. Activity will also need to be carefully scheduled and coordinated.
The plan needs to be revisited monthly – or, at the very least, quarterly. It's also important to realise that marketing isn't an expense, it's a legitimate business building activity. Done properly it will pay back in multiples.
4. Social Media: Part of your Practice
Australians are now among the world's most active social networkers. Fifty-two per cent of Australians are on Facebook. Your practice can't afford to ignore this important communication opportunity.
Social media will give your practice the opportunity to engage directly with patients on a frequent basis and it's not intrusive if done properly.
Social media can also provide you practice with valuable, cost-free insights when you're bringing a new lens or frame range, and it provides a very cost-effective means of getting the word out.
Consider creating a database of potential customers to market to. You can invite them to join your social media practice through your newsletters and as they come into your practice. Every piece of communication and marketing should support your social media efforts.
5. Measure your Marketing
It doesn't matter how much you spend on marketing, it matters what marketing you spend money on. If you don't measure you will never know how effective you have been, and whether you should do that particular activity again.
To measure how effective online marketing activity has been, for example, many professional marketing experts agree that one of the first ports of call should be Google, which offers a range of products to help measure online return on investment without charging a cent.
Yes, it will take time – and sometimes money – to measure your return on marketing investment, but it's worth it.
6. Utilise Email Marketing
Email marketing continues to be an excellent marketing opportunity for practices because it's one of the cheapest and most measurable forms of self-promotion around. But there are some absolute rules that businesses should stick to when it comes to email marketing.
a. Make sure that each campaign focuses on a single message that's delivered succinctly.
b. Don't over use the medium. Most patients don't need to hear from their optometrist by email more than once every couple of months.
c. Get permission to send the emails and always include an unsubscribe link. Sending email newsletters to someone who doesn't want them will not help.
Put in the hard yards to develop and maintain your practice database. This will enable you to reach your patient with the click of the mouse and build a vital practice asset for succession planning.
7. Goals & Objectives
A good marketing plan shouldn't simply list the activity you intend to do for the coming year. It should also be tied to clearly defined goals and objectives for practice growth and change in key performance indicators.
The key to any successful marketing plan is knowing how your average dollar sale will be affected, and to ensure the activity you are planning is achieving a dollar return.
Whether a business uses personal selling; authority marketing; PR; advertising; sales promotions or other forms of marketing, knowing your return on investment (ROI) is a must.
If it costs AU$600 for a quarter page advertisement in the local paper, how many patients do you need and what must their average spend be to pay this back? Your required income needs to cover cost of goods and overheads as well as the direct marketing spend. For most practices you would need at least six new patients on a 50 per cent conversion rate to pay this back. More are needed to make a profit. And, how do you measure the response? How do you know who came in because of the advertising and how long was its effectiveness? If you included a direct call-to-action response mechanism like 'Mention this ad within seven days and you'll receive a free set of steak knives with your next consultation' you could clearly measure the return. However, an offer like this would change the value and perception of your practice to the public. And, besides, no-one needs another set of steak knives.
Branding is another subject entirely. It is expensive and necessary for a big brand or group like Eyecare Plus and ProVision because they need to maintain their brand presence to both the public and their direct customers but is it necessary for a small independent practice?
8. Do the Free Things
There are things you can do to market your practice that cost very little or nothing, so include these marketing tactics in your marketing plan.
For example, gain some free PR by engaging the local media with press releases and newsletters about your business.
Develop and maintain meaningful relationships with people within your target market such as local businesses and prominent persons. Social and sporting clubs are another huge opportunity and, of course, social networking is a free option.
Many industry and related organisations help you market their own area of influence. Macular Degeneration Week, Glaucoma Week, Children's Vision, the list is quite extensive when complete. Industry suppliers will also help with product-specific and brand-based promotions that have a mutual benefit.
Most of these tactics require effort rather than spend.
9. An Effective AND Professional Website
Smart practice owners are putting themselves – and their practice – front and centre with a well constructed website.
Search Engine Optimisation (SEO) strategies straddle the marketing and IT plans and should be considered crucial to both parts of the business. SEO simply means using key words and search phrases to get your website to rank highly in search engines.
Your website needs to be relevant and useful to patients. If it's not, then you're fighting an uphill battle, but if you have a useful, high quality site which users find valuable the exposure will come. It might not be quick, though.
It's also important to make sure the site is smartphone compatible because 42 per cent of consumers now access the internet via their mobile phones and devices.
10. No Time Like the Present
Marketing is an essential part of running a successful practice and a marketing plan is the best way to get the most from your marketing spend. If you haven't already done so, right now is the time to put your creative, strategic hat on and get pen to paper.
Mark Overton has science and business qualifications and, for over 30 years, has consulted to or worked with major public hospitals, federal government, small and medium private businesses, medical research institutions, professional associations and small businesses. Mark is the CEO of Ideology Consulting and, on occasion, lectures at universities.