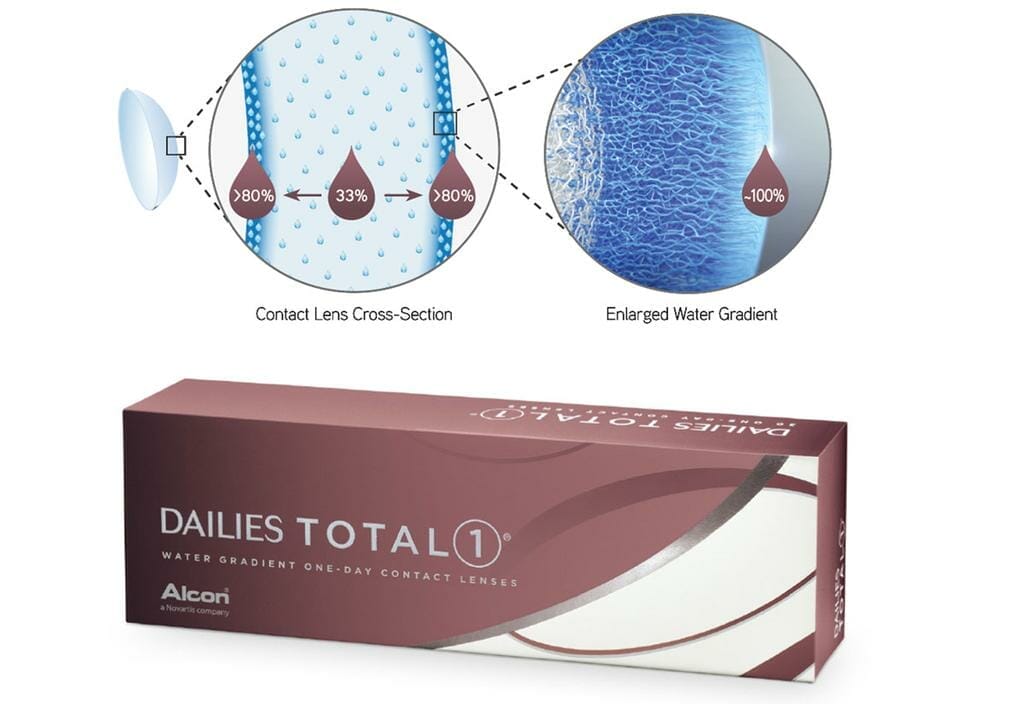 After more than a decade of product development and successful European and US launches, Alcon has brought the much anticipated Dailies Total1 to the Australian market. The company says Dailies Total1 promises to deliver a new era in comfort.1
"Advances in surface chemistry combined with a heritage of silicone hydrogel innovation and the newest generation of Alcon's proprietary LightStream technology have made Dailies Total1 possible."
The new category of contact lenses has a gradient design in both material properties and water content, enhancing performance at both core and surface. The highly breathable silicone hydrogel core, with a low water content of 33 per cent, transitions into a soft hydrophilic surface gel made up of more than 80 per cent water content, which then approaches 100 per cent at the outer surface.2,3 Contact your Alcon representative.
References
1. Draper et al A water Gradient Contact lens Optician 2013
2. Dunn A, Urueña J, Huo Y, Perry S, Angelini T, Sawyer WG. Lubricity of Surface Hydrogel Layers. Tribology Letters. February 2013. 2013; 49(2): 371-378.
3. Angelini TE, Nixon RM, Dunn AC, et al. Viscoelasticity and mesh-size at the surface of hydrogels characterized with microrheology. ARVO 2013;E-abstract 500, B0137.