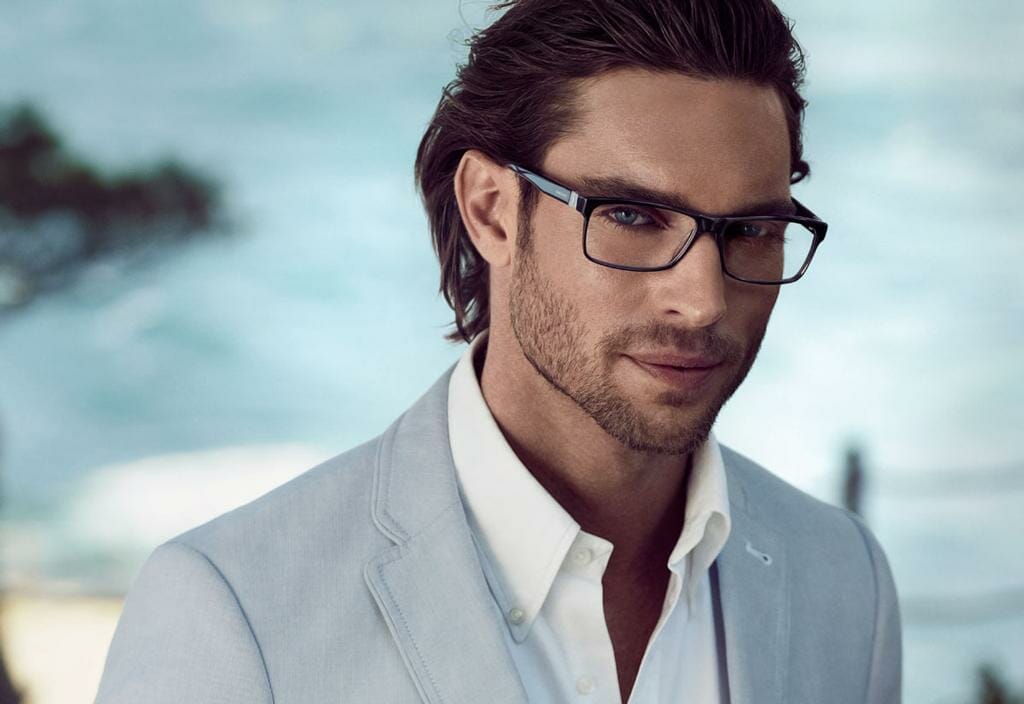 Luxury watches, fine writing instruments, exquisite leather and accessories, delicate fragrances, rich coffee, cognac… and eyewear. All of these are the modern trappings of wealth… and all are produced by Davidoff.mivision asked Eberhard Müller-Menrad, the man who is responsible for the creation of Davidoff eyewear, about the hallmarks of this global brand and how they are reflected in its eyewear.
Eberhard Müller-Menrad is a fourth-generation manager of luxury eyewear. He and his brother Hermann head the company 'Menrad the vision' – a family owned company that's been in the spectacle manufacturing business for more than a century. Together they employ more than 1,000 people worldwide to manage a high-profile brand portfolio that includes Joop!, Jaguar, Morgan, Davidoff and Menrad (the house brand) next to several other distribution brands for specific European markets such as Guess, Superdry and Skechers.
Based in Germany, it's Eberhard who has the mammoth task of creating eyewear to suit the luxurious look, feel and quality of the globally renowned Davidoff brand.
Who was Davidoff and how did he come to be the man behind a global luxury brand?
Zino Davidoff was born in the politically and economically unstable country of Ukraine. His family were tobacco merchants and when he was just five, his parents moved him and his three siblings to Switzerland. According to documented family history, when he grew up, Zino developed a passion for travel and he
spent his life in pursuit of 'better things'.
Zino's first experience with business was in 1930. He'd completed his studies, travelled through South and Central America, and when he came home, took on his father's business. He decided to expand it and over the years, developed a clientele that included actors, writers and politicians.
In 1980 he established the Zino Davidoff Group which was all about designing and manufacturing products of outstanding design and quality. He is known for once saying: "having a taste for quality is having a taste for life".
How would you describe Davidoff design?
Every Davidoff product is elegantly understated – it's all about timeless, iconic design, and combining premium ingredients with perfect craftsmanship.
Do you have a typical customer?
Davidoff eyewear is designed for men – our customers are cosmopolitan and culturally connected, they're stylish businessmen and world travellers. Sophisticated and confident.
Do you work with a design team?
Menrad the vision has been working with the Davidoff brand for 25 years. Hence, there is a lot of know-how available about the brand. We work on the Davidoff brand with a combination of internal and external designers. The internal Davidoff brand team comprises very experienced brand managers and designers.
Like the internal team, the external designers have been working with the Davidoff brand for quite a number of years. Thus, we ensure continuity in the development of the brand on the one hand, but also fresh ideas from outside on the other hand.
Where do you seek inspiration for your Davidoff designs?
Inspiration can be found in materials, colours and packaging used across the Davidoff product categories. However, it is only a combination of understanding the general trends in eyewear industry and understanding the Davidoff brand that results in a true Davidoff product. That means we must ensure we work in line with the general trends but add the special Davidoff style to Davidoff eyewear.
What differentiates the Davidoff manufacturing process from other eyewear?
Menrad has been manufacturing frames for almost 120 years and depending on the style of eyewear we're talking about, there are up to 200 production steps. We manage the complete production chain in house – from design and prototyping to CAD (computer-aided design) construction, tooling and manufacturing.
We work with the best materials available: titanium, high grade stainless steel and acetate in combination with real wood and leather. We also work with very precious materials such as real gold and precious stones for the Davidoff Prestige collection. It is the combination of these high-end materials, experience, craftsmanship, dedication to quality and the in-house control of all these production steps that makes Davidoff eyewear so special.
What do you think will be the new big trend in eyewear?
We do not really see a new big trend in eyewear at the moment. Acetate has gained a lot of market share over the past years and we expect it to stay strong for the near future. Colours have also become more important and we do not expect this to change at the moment. In my opinion, leading trends is now more about fine-tuning eye shapes, integrating interesting material mixes and choosing the right colour combinations.
What has Davidoff got planned for the future in terms of design?
We are going to continue our way. The combination of modern eye shapes, an interesting but not too extreme colour range and high-end materials crafted in a perfect way is precisely what Davidoff stands for. Therefore, we are not planning to change anything but to ensure that we will stay up-to-date regarding eye shape, material and colour trends.