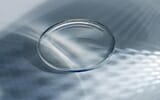 Across all industries, we increasingly rely on technology and overseas supply chains… so how do we protect and develop the magic of local optical dispensing?
ADOA Vic
Murray O'Brien
I remember a time when the majority of frames on the shelf in optical dispensaries were Australian made. Martin Wells in Sydney was the big supplier and if the frames weren't made here, they were made in France, Germany or the U.K. Grind lenses were generally manufactured locally although the lens blanks and stock lenses all came from overseas. The thought of having grind lenses manufactured offshore was unimaginable, unlike today where it is almost becoming the 'norm'.
Personally I think it is very concerning that we have lost so much manufacturing in this country, not only in optics but across all sectors. We should all be considering the ramifications of a total loss of lens surfacing and coating capability. While frames are not an
urgent 'on demand' custom product, lenses are and not to support local manufacturing is in effect to promote its demise. Please think about the long-term effects of the purchasing decisions you make today… how will they impact supply in the future?
Support your association
A number of health funds now demand that optical dispensers are members of their professional body in order to receive a provider number.
This makes it important for optical dispensing associations to continue to function and provide a focal point for qualified optical dispensers. Without
such a focal point the qualification risks losing all legitimacy in the marketplace, which would be tragic for both the consumer and those who hold an optical dispensing qualification.
If you're not already a member, join up… help us maintain the committee and structure we have in place and further evolve our profession. For information contact Don Blanksby, our secretariat in Victoria. Phone (AUS) 03 9536 3127 or check the website at www.adoa.org.au
Murray O'Brien is the President of ADOA Victoria.
ADOA NSW
Chedy Kalach
In our field close enough is not good enough. We play in millimetres and we need to ensure absolute accuracy. I know what you are thinking… that we have standards and tolerances so we don't have to be that accurate, but isn't it best to aim for the target rather than the 'thereabouts'? For top darts players, the difference in a few millimetres could cost them the match… for sprinters, a few seconds will cost the race. In our field, those few millimetres could mean the difference between the best pair of spectacles your patient has worn, and an average vision outcome.
So what makes best practice and how can you ensure you maintain your standards?
For starters, let's forget about the latest technology and go right back to the basics of providing good old customer service… after all isn't that what our patients come to us for?
Once the need for new eyewear has been established, it's time to introduce the magic of optical dispensing. This is when we discuss the best lens options based on the prescription, advise on frame selection and take the appropriate PD measurements, lens heights (as all lenses need a height), vertex distance (for prescriptions that need it) and of course all the other relevant measurements required for the specific lenses being dispensed. Do not rely on industry averages, as you aren't average and neither are your patients… we do not use an average prescription, so why should we use average measurements?
Sure, advances in technology have helped to make our jobs easier, but they will never replace dispensers, they will never replace good old fashioned service, and they will never replace our ability to deliver absolute accuracy in recommendations and measurements to suit each patient's personal needs.
The Certificate IV in Optical Dispensing is the best way to get any sales staff upskilled so that they too can deliver the magic we call optical dispensing.
For information visit www.adoa.com.au
Chedy Kalach is a committee member of ADOA NSW.