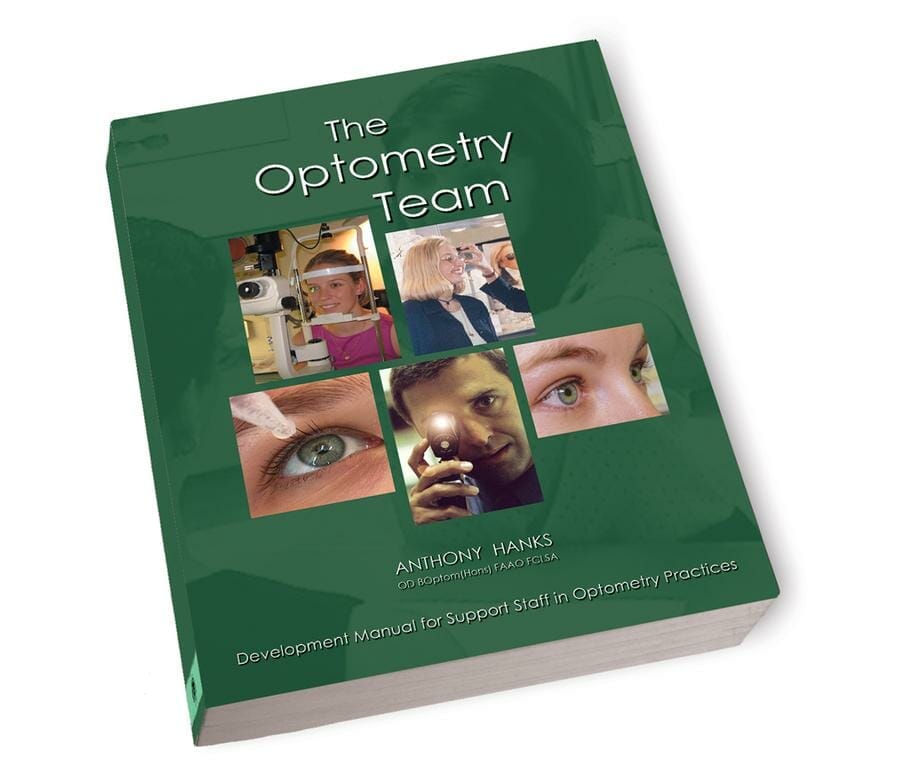 Dr. Tony Hanks has published the fourth edition of The Optometry Team, a comprehensive manual for optometrists and their staff.
The book offers a practical solution to the ongoing problem of advancing the skills of new and existing staff with provides relevant job-specific training in an illustrated, easily understood note-style format.
Topics covered include the broad areas of "General Optometry Information", "Spectacle Lenses", "Spectacle Frames", "Dispensing of Spectacles", "Contact Lenses", "Eye Structure & Health", "Practice Development & Marketing", "Office Procedures & Policies". Additionally there is a "Reference Section" of abbreviations, charts and terminology; resources that can be copied; as well as a comprehensive "Index of Key Words".
Revision pages enable staff to check their progress and there is a summary page for the supervising optometrist. After successfully finishing the 12 modules, a framed completion certificate is available.
Dr. Hanks said The Optometry Team is more important than ever due to the impact of deregulated optical dispensing. He said he originally wrote the book when he could not find an existing resource for educating his new staff. His early notes were expanded into a comprehensive manual and following interest and encouragement from colleagues, offered to all optometrists and their practices. Having sold out of the first, second and third editions, Dr. Hanks decided to make a comprehensive revision for the fourth edition. There are 30 new topics, resulting in an expanded 382 pages and hundreds of photos and illustrations to make learning easier.
He said receptionists, optometric assistants and optical dispensers have all commented that they find the book valuable. In fact, many practices have been providing an individual copy for each team member.