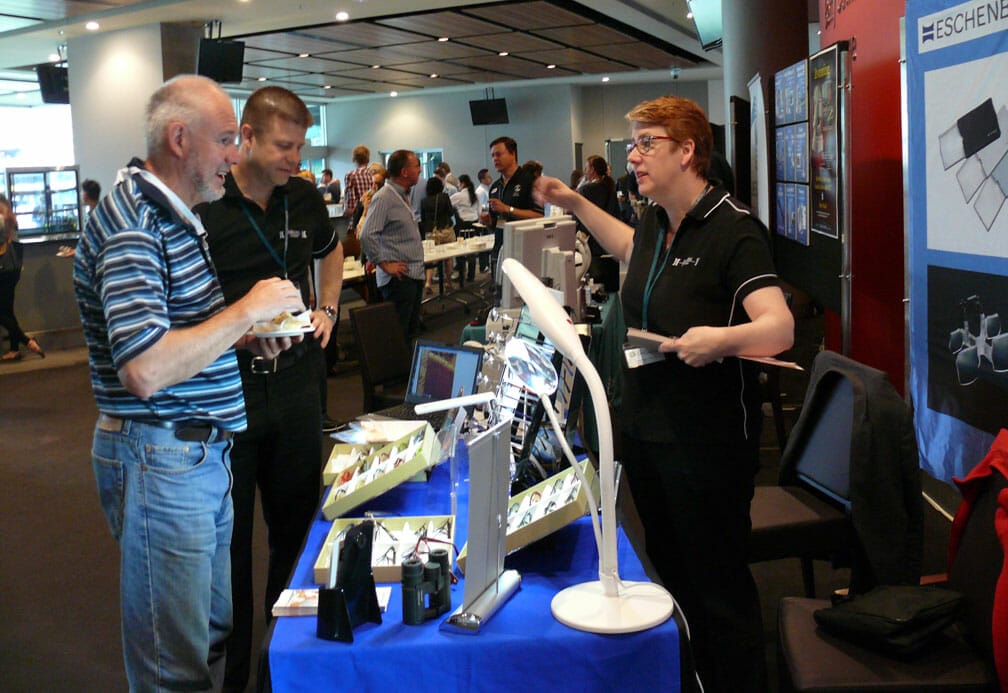 The Australian College of Optometry (ACO) has successfully concluded its fifth annual conference, this time at the Melbourne Cricket Ground. With an iconic venue, excellent food, beautiful Melbourne spring weather and an impressive line up of speakers, there's no doubt that this year the stars were aligned.
The annual ACO conference is a boutique event, which has gained plenty of traction in its short history. This year was no different with one enthused delegate proclaiming at the conference close, "this was my first time and I will certainly come again next year". Great decision: In 2015, the ACO will celebrate its 75 anniversary.
There's no doubt that the calibre of speakers and the broad and varied program was integral to this delegate's experience. Associate Professor Jamie Craig from Flinders University and Professor Robyn Guymer from Centre for Eye Research Australia (CERA), delivered interesting and thought provoking presentations respectively entitled 'Glaucoma and Public Health' and 'Laser Intervention in Early Age-related Macular Degeneration'.
Interactive Symposium
A highlight of the conference was the interactive symposium. Speakers Dr. Bang Bui, Dr. Michael Loughnan and Assoc. Prof. Salmaan Qureshi considered select case studies and suggested various approaches to management. They discussed various anterior and posterior eye conditions while engaging the audience in debate about treatment and management options. The public health medicine theme of the conference was explored during the Saturday session with the topic investigated from three different perspectives of epidemiology, sociology and optometry.
Everyone appreciated the opportunity to handle a 3D printed heart and fully functioning 3D-printed prescription glasses.
Delegates were left pondering about the future of health and optometry by Professor Gordon Wallace's session 'Three dimensional printing'. Everyone appreciated the opportunity to handle a 3D printed heart and fully functioning 3D-printed prescription glasses, that was printed by one of Prof. Wallace's students earlier in the week.
Overall, delegates rated the sessions as highly valuable and indicated that the interactive format, embedded in many of the sessions, was a great way to absorb the information. With satisfaction rates recorded at 90 per cent, and 95 per cent of delegate's indicating that their expectation of the conference was achieved or exceeded, it is no surprise that delegates have indicated they will return to the ACO National Conference in 2015.