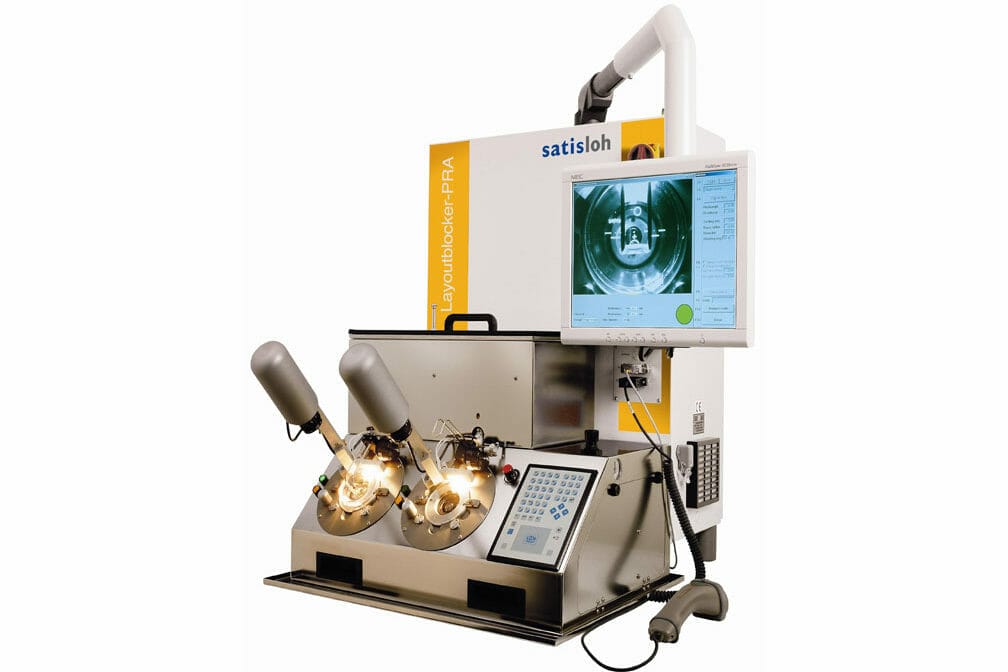 It has been a long road, but for the independent, family-owned – and proudly Australian – lens lab company Shaan, the process of updating its lens laboratory with world-class Satisloh equipment is finally complete
For Shaan Managing Director Aaron McColl, the 'Made in Australia' swing tags are a "big deal". When progressive freeform lenses hit the market, it was a crossroads for Shaan.
It needed to upgrade its Brisbane facility to be able to compete at an international level, but Mr. McColl wanted to bring all production back home.
"I wanted to make my own freeform, including hard coating and AR coating. I wanted to make it here, in Australia," Mr. McColl said.
to ensure Shaan's stringent quality conditions are maintained, nothing is left to chance
What followed was a significant fitout of its Brisbane laboratory with Satisloh equipment that is used by the best lens laboratories anywhere in the world, including a Satisloh Ion Beam and Electronic Beam Physical Vapour Deposition System – otherwise known as a – Vacuum Box Coating System – and a Satisloh Free Form Generator.
It was a huge gamble for the mid-sized, family owned company.
"We embarked on the most expensive investment in Shaan's history at a time when the market was declining,"
Mr. McColl explained, acknowledging that the investment in local production, at a time when others began moving lens production offshore, was "counter cyclical". The gamble has paid off, and Shaan's new lens laboratory is now in full swing.
Complete Control
Mr. McColl said the company initially decided it wanted its own freeform system and one thing led to another… "then we had to automate our edging. The last and logical step was to… invest in hard dip coating and AR coating".
But it wasn't just a matter of purchasing the right machines. The lab itself had to be completely transformed. Shaan staff joke that being OCD is a job pre-requisite. In reality, it is not far from the truth. Variations in lab conditions lead to variations in quality, especially with hard coating systems, so to ensure Shaan's stringent quality conditions are maintained, nothing is left to chance: the temperature and humidity must be precise; the lab creates its own ionised water; the entire laboratory has to be clean and completely dust-free.
For Shaan, the partnership with Satisloh was crucial in the lab's transformation.
Mr. McColl said Satisloh "really went the extra mile", sending out a team from Hong Kong to evaluate the company's needs, setting up the lab and training the staff. After making sure the lab was up
and running, Satisloh then returned after the laboratory started production, to ensure everything was running perfectly.
Local Jobs, Local Profits
Satisloh Asia President and CEO Holger Zunft said Shaan should be applauded for its foresight.
He said with consumer spending down, independent optometry "should really embrace and acknowledge the massive investment Shaan has made because it gives more options when it comes to offering excellent products and services to their final customer".
Mr. Zunft added that by selecting Satisloh as their supplier of choice for equipment, processes and consumables, Shaan had built the foundation to provide top quality products to their customers. "The fact that it is Australian made means faster turnaround times, and local support if required," he said.
Mr. McColl said the average turnaround time for stock jobs was 24 hours, two days for grind lenses and five days for multi-coat lenses… "but we're working on getting that to four days".
So, potentially, that customer that you see in the chair on Monday, could be walking out the door on Friday in spectacles with progressive freeform lenses, with top quality hydrophobic, oiliophobic, anti-reflective coatings, completely designed and made in Australia, by a 100 per cent Australian owned company.
"As far as I'm aware, Shaan is the first optical lab in Australia to be certified to supply endorsed Australian Made goods," Mr. McColl stated. "And of course, local production means local jobs and profits that stay in Australia.
"It's a big push for us. Every account we go into, we are talking about Shaan being 'Australian Made' and the importance of supporting 'Made in Australia'. Every practice (that uses Shaan) gets an 'Australian Made' sticker and counter-cards they can proudly put in practice, to promote the fact that they're supporting 'Australian Made'.
"Many optometrists in Australia now feel they have to have a 'Made in Australia' product in their shop. Shaan is certified by the 'Australian Made Organistion' to supply our own digital design on a Satisloh machine with the 'Australian Made and Owned' swing tag. That means optometrists can give their patients spectacles with the 'Australian Made and Owned' swing tag too…. "And that's cool," Mr. McColl said.