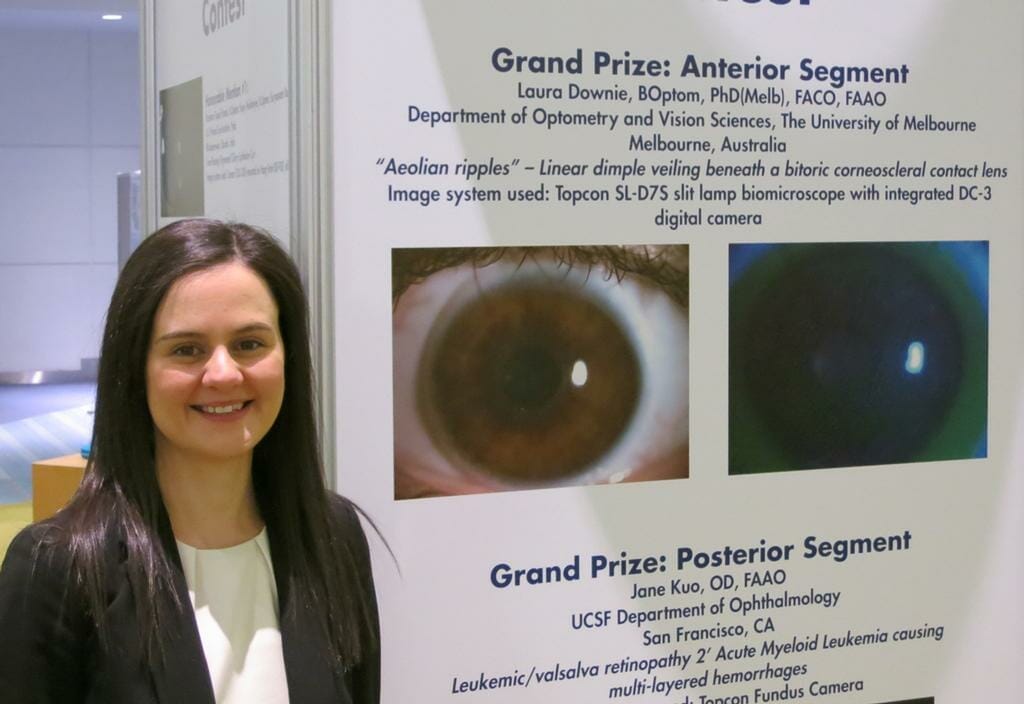 Professor Brien Holden, Dr. Laura Downie and Dr. Gentle have been honoured for their outstanding achievements by the American Academy of Optometry at Academy 2014 in Denver USA. The awards were presented at a ceremony in mid November.
Professor Brien Holden received the annual Charles F. Prentice Medal and Lecture Award, considered to be the Academy's "most prestigious award for achievement in research" which recognises a "career-long record of advancement of knowledge in vision science".
Dr. Laura Downie was honoured with the Irvin M. and Beatrice Borish Award, which recognises an "outstanding young scientist or clinician scientist who has shown exceptional promise to conduct independent research directly related to etiology, prevention, detection, diagnosis, or management of clinical ocular disorders". The award is not necessarily given every year.
Dr. Alex Gentle was awarded the Garland W. Clay Award recognising him, and co-authors Neville McBrien, Andrew Jobling, as being the authors of the manuscript published in Optometry and Vision Science that has been most widely cited in the world of scientific literature in the preceding five years.
In addition to receiving the Irvin M. and Beatrice Borish Award, Dr. Downie was the grand prize-winner of the Anterior segment of the Academy's 2014 photography contest. Dr. Downie is pictured here with her winning photograph, 'Aeolian Ripples'.