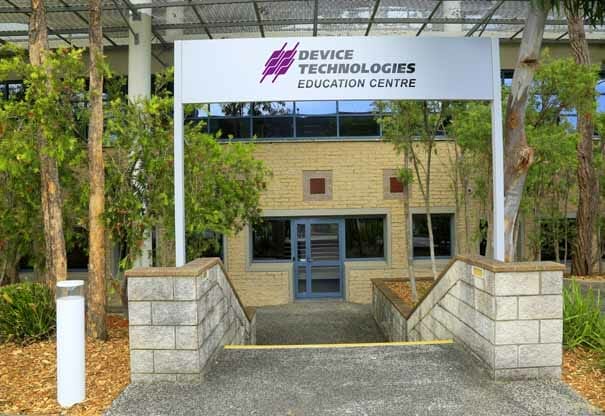 Device Technologies' new state-of-the-art facility in Belrose, on Sydney's Northern Beaches, will enable ophthalmologists and optometrists to experience the latest technologies in situ within a realistic surgical or optometric practice environment.
The Hon. Jillian Skinner, Minister for Health and Medical Research in the New South Wales government, has officially opened the purpose designed facilities for medical equipment provider Device Technologies.
Glenn Whittaker, Senior Business Manager Ophthalmology and Optometry at Device Technologies, said the move to new premises has been welcomed by both employees and clients.
"Our new premises house a dedicated optometry and ophthalmology space plus a fully integrated operating theatre in which we can showcase all the latest technologies represented across Australia and NZ," said Mr. Whittaker.
Our new premises house a dedicated optometry and ophthalmology space with a fully integrated operating theatre
"That means when decision makers, optometrists and surgeons are investing in consulting rooms, a new day procedure clinic or updating their technology, they can come to our facility to see all the equipment they'd typically be surrounded by – diagnostic equipment such as a Topcon OCT, a Haag-Streit Lenstar and Operating Microscopes, Quantel Lasers and the large range of surgical instrumentation supplied by Device Technologies for past 22 years. They can touch it and feel it all in one place," he said.
Training Rooms
Mr. Whittaker said the dedicated optometry and ophthalmology space is complemented by numerous training rooms, which are used for both internal and external training. "We recently held an evening for optometrists where we were able to showcase a series of lectures by retinal specialists on how to optimise OCT imaging for their patients… having dedicated training spaces like this enables us to streamline the training process because the facility is already set up with the equipment we need in a format that enables us to communicate effectively with our guests. Of course there will always be a time and a need to take our training programs off site but for eye care practitioners who can come to us, they really will see the advantage."
For those who are keen to find out more about Device Technologies' product portfolio, the facility has a showroom with a variety of products on display – from the latest Topcon OCT through to a da vinci robot, a sophisticated robotic platform used for minimally invasive complex surgeries – all within one expansive space.
Integrated Warehousing
The Belrose head office has 6,500 metres of warehouse space with 10 metre ceiling clearance and a substantial 4,000 square metres of office space across two floors.
Mr. Whittaker said that's a huge improvement on the old facilities in the neighbouring suburb of Frenchs Forest. "We used to coordinate distribution of products to clients from four warehousing facilities spread across Sydney. Now with one large warehouse on-site we've been able to implement more efficient systems," he said.
"With 636 employees including 56 in New Zealand and 580 in Australia (380 in NSW alone), we've now positioned ourselves for further growth and opportunity," Mr. Whittaker said.
Maintaining the Fun
Mr. Whittaker said despite the state of the art facilities and plans for future development, the new environment maintains the fun that Device Technologies is renowned for. "Culturally we're a unique organisation. Despite the extremely serious nature of our business, and the fact that we're known for getting the job done, we also make a point of having fun every step of the way. And so we've tried to maintain that open, friendly feeling within this new office space."
For staff, that means spacious breakout rooms where people can get together to socialise or brainstorm, two large modern kitchens and a balcony that overlooks the Belrose bushland. There's also an open plan work environment with plenty of hot desking for sales reps when they come in off the road.
"We've paid a lot of attention to lighting and ergonomics, the idea being to make this a workspace that people – employees and visitors – want to come in to, not only to work, but to socialise in and have fun," said Mr. Whittaker.