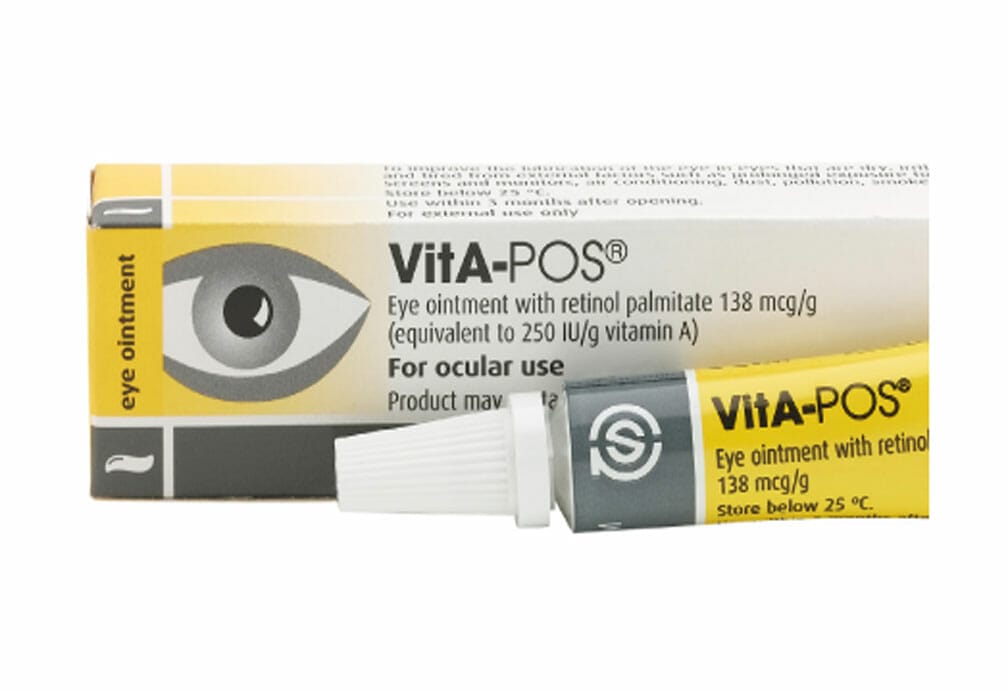 Vita-Pos is a preservative-free eye ointment that stabilises the tear film and protects the ocular surface during sleep by preventing evaporation during the night.
It contains retinol palmitate 138 µg/g (equivalent to 250 IU/g vitamin A) which results in a soft and smooth consistency that makes Vita-Pos easy to apply. Being a physiological part of the normal tear film, vitamin A is well tolerated, supports the tear film and also improves the spreading of the ointment on the epithelia of the cornea and conjunctiva.
Vita-Pos is suitable for all forms of dry eye and has a use-up period of six-months after opening, with more than 300 applications possible. Samples are available.
Contact: Good Optical Services (AUS) 03 9645 1066, Optimed (AUS) 02 9420 1133 or Contact Lens Centre Australia (AUS) 03 9543 1811.
[/vc_column_text][/vc_column]