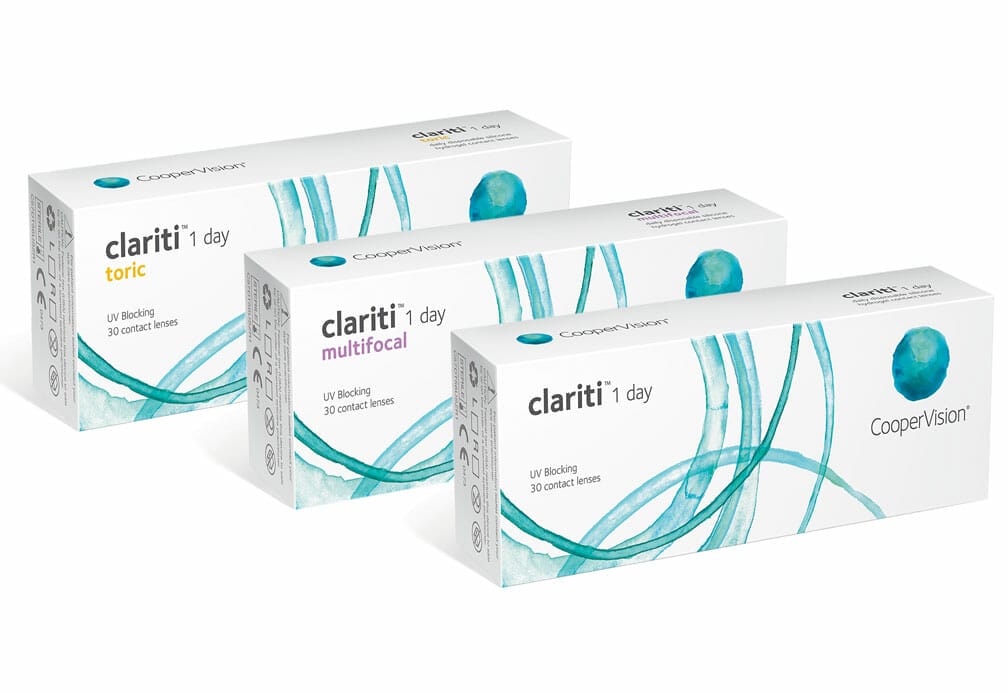 CooperVision has launched a "world first" complete range of silicone hydrogel daily disposable contact lenses. The Clariti one day range includes sphere, toric and multifocal lenses, catering to patients who are myopic, hyperopic, astigmatic and presbyopic.
Peter Nixon from Pezzimenti Optometry in Victoria said the new range of contact lenses will open up a section of the market that is not currently available. "It's wonderful to have a daily silicone hydrogel lens for my astigmatic patients. For the slightly higher myopes it's fantastic because I can offer them a lens that's going to be more breathable and the design works well with a great success rate.
I always try and offer the most breathable lens, so it's also great to have a daily multifocal option in a silicone hydrogel material. I find that Clariti one day multifocal has a very soft graduation between the different zones making it an easier transition for those patients not wearing contact lenses every day or who are new to contact lenses. And my patients report that the lens is comfortable even in the latter half of the day."
According to CooperVision, the fortnightly and monthly segments of the market have for some years been dominated by high Dk lenses and now these same clinical benefits are offered to daily disposable wearers.
All Clariti one day lenses feature WetLoc Technology, a non-surface treatment chemistry, to create a naturally wettable lens with higher water content for excellent all-day comfort. Furthermore, Clariti one day lenses contain a UV inhibitor which is especially relevant for daily disposables given that many wearers use them for outdoor recreational activities.
Greg Sampson, General Manager of CooperVision ANZ said, "The addition of a complete range of one day silicone hydrogel contact lenses to our already comprehensive portfolio allows us to deliver even more advantages for practitioners and their patients. Our commitment to helping initiating practitioners build a profitable and sustainable business in a competitive market has never been greater. Complementing our lenses is CooperVision First, a powerful suite of services designed to create loyalty and service excellence."
For more information call (AUS) AU 1800 655 480 or (NZ) 0800 60 60 60