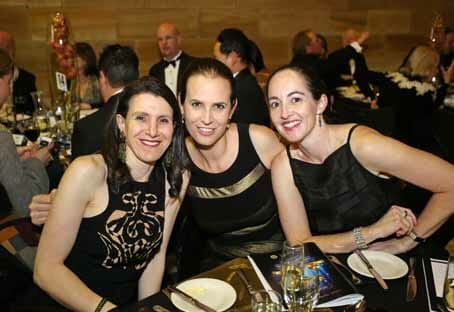 The Save Sight Institute's 30th Anniversary Gala Dinner saw a veritable 'who's who' of eye health celebrate in style – and raise funds for the current work of the organisation.
The sold-out function, which had the theme 'Remember the Past, See the Future', was held at the Great Hall, at the University of Sydney in early September.
The black-tie gala dinner was held to celebrate 30 years of the Save Sight Institute's work preserving and restoring vision, and to support the work of current clinicians and researchers finding new and better ways for everyone to see the future. It was held in conjunction with Lions NSW-ACT Save Sight Foundation, who have been supporters of the Save Sight Institute since its inception in 1985.
MC'd by ABC Sydney radio host, musician and author James Valentine, the evening was packed with entertainment, including singer Rachael Leahcar – a blind woman who was a finalist in the first season of TV show The Voice; and author and newspaper columnist Peter FitzSimons who provided the after-dinner speech.
Guests were also challenged to test themselves with a blind wine tasting provided by Hentley Farm.
Save Sight Institute was established as a not-for-profit organisation in 1985 under the leadership of Emeritus Professor Frank Billson and is now led by Professor Peter McCluskey.
Today the Save Sight Institute incorporates the University of Sydney Discipline of Clinical Ophthalmology and is active in three broad areas – research, teaching and clinical services, all aimed at saving sight.