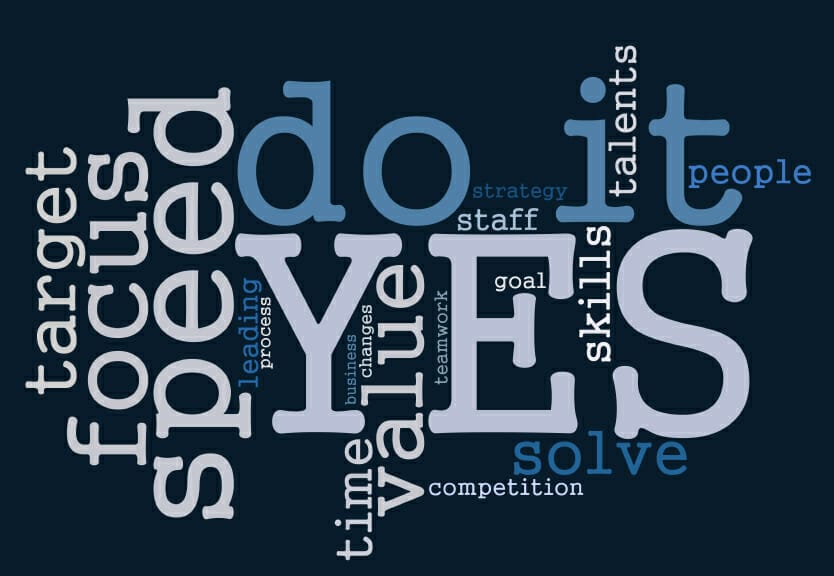 Just Do It': it's synonymous with Nike and is the most famous advertising tagline in the world. The Age selected the 'Just Do It' campaign as one of the top two taglines of the 20th century with it being both "universal and intensely personal".
So successful is the phrase 'Just Do It' that it has become part of our vernacular, used to inspire action…. an instruction to stop procrastinating and get on with it, individually and as a team, to achieve the best result…
in eye care, to achieve the best patient outcomes.
Working as part of a team, it isn't so much 'just do it' but rather 'let's do it'. Let's work together to make it happen.
Recently I took my mum to an independent practice to choose some new glasses. We saw the optometrist who made us feel at home, then the dispenser who greeted us with a friendly smile before directing us to the frames while he finished up with another customer.
"Working as part of a team, it isn't so much 'just do it' but rather 'let's do it'…
An assistant saw we were drowning under the weight of choice. She smiled and joked about the seemingly endless options then took the lead and provided direction. Mum walked away happy with her new look.
There was a great energy in that practice and it made me think about the role we all play in creating an experience. I've visited other practices in the past and been made to feel invisible, as the staff chatted behind the counter.
You've experienced it yourself. Waiting to place your order for a coffee or lunch and the person behind the counter is moody or overwhelmed by their work. They grumble as they ask what you want and barely look up. It brings the whole tone of the café down.
A while back I wanted to trade my car in. I was happy with our Subaru but the kilometres were racking up. It was time for a change. I'd done my homework and was ready to buy so dropped into my local dealership. The problem was, when I rocked up, the staff were more interested in something on their phones than the customer in front of them. I didn't buy a new car that day or that month.
But there are the good customer stories – surf shops for example. You know what it's like. The minute you walk in the door, a smiling sales assistant says "hi" and/or "how's your day". You stand at the rack of boardshorts and someone else showers you with attention. By the time you get to the counter you feel like all the staff are your best friends and you walk out smiling, with your arms full of new gear.
Often we rely on one person in a business to maintain the mood, to navigate the highs and lows of all staff members, ensuring the momentum is maintained. But in reality, it takes an entire team to maintain those positive energies. Every member needs to be firing and happy, particularly when it comes to working with customers or patients. It's a conscious effort. 'Let's do it'.