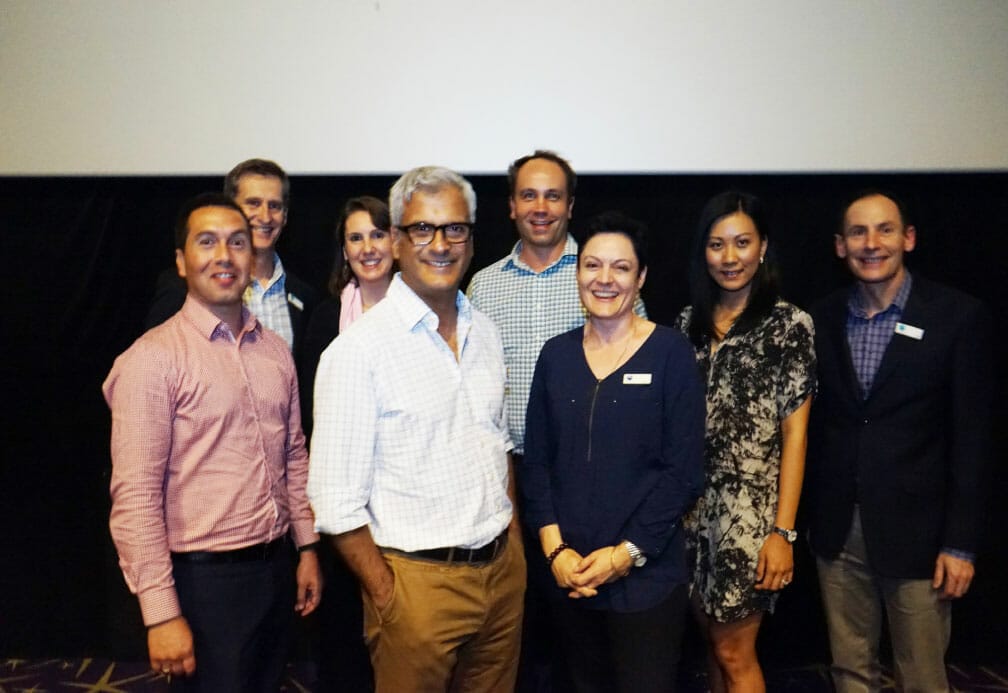 UK optometrist and optical dispenser Indie Grewal has spoken to Australian optometrists about how they can build practice sales in the face of an increasingly competitive and challenging market. Mr. Grewal was the guest speaker at a series of seminars in Australia and New Zealand, hosted by CooperVision.
While the Australasian eye health market has been tough over recent years, the UK market has experienced an even higher level of competitive pressure with the added burden of an economy crushed by the GFC for several years. In spite of this, in 2001, Mr. Grewal established a practice from scratch, just north of London. He said he built his practice success from the consulting room, by developing points of difference that have translated into increasing sales and profits.
Mr. Grewal described the lifecycles of patients, their needs and how the stage they are in impacts the purchasing decisions they make. For his business he concluded that the patients for whom he could achieve most differentiation in his services were children and presbyopes. The services on which he places particular emphasis are contact lenses and advanced eye examination technology including OCT and Optos machines. He feels that the 20- and 30-somethings are generally more mobile, less loyal and more financially constrained.
He noted that school children enjoyed more freedom when fitted with contact lenses and many practitioners underestimate the ability of children under 12 to wear and care for contact lenses, quoting a published paper y Jeff Walline of Ohio State University in support of this. He usually fits children with either daily disposable lenses or orthokeratology.
Population growth presented increasing opportunities for both spectacle and contact lens sales. Referencing the market research company Mintel, Mr. Grewal stated, that by 2019, the number of people aged 5–9 years would rise by 8.9 per cent; with those aged 1–14 years rising by 11.1 per cent; therefore demand for children's eyecare would increase. It was anticipated that the 55–64 year age group will also grow, by 10 per cent. Because the majority of people over the age of 45 require vision correction, demand for spectacles and contact lenses was expected to grow, he said. Consequently he discusses contact lenses with virtually all presbyopes, another age group where contact lens prescribing is at a much lower level. Over half of Mr Grewal's contact lens business is now in multifocal contact lenses.
Citing the EASE (Enhancing the Approach to Selecting Eyewear) study, Mr. Grewel stated, that of a test group, 88 per cent agreed to trying contact lenses prior to spectacle dispensing when asked. This test group reported a superior dispensing experience and spent more on their eyewear. Thirty-two per cent of this control group went onto purchase contact lenses within three months of their spectacle purchase.
In his own practice Mr. Grewal said contact lenses were mentioned to patients at every visit and comfort trials were encouraged. He decided to increase his examination times by 10 minutes to ensure there was enough time for a contact lens discussion and to carry out sufficient contact lens preliminary tests such that an immediate comfort trial was possible if the patient expressed interest.
Citing Associate Professor Mark Ritson (2006 London Business School), he informed attendees that if eyecare practitioners concentrate on the long-term relationships they can form with their patients, four things are likely to happen: profit will increase; additional purchases will be made, customers will make recurring purchases and they will refer the practice on.
Focusing on the above-mentioned age groups with contact lenses and integrating the latest eye examination technology into his practice, has enabled Mr Grewal's practice to successfully grow throughout the UK recession without any advertising beyond word of mouth.