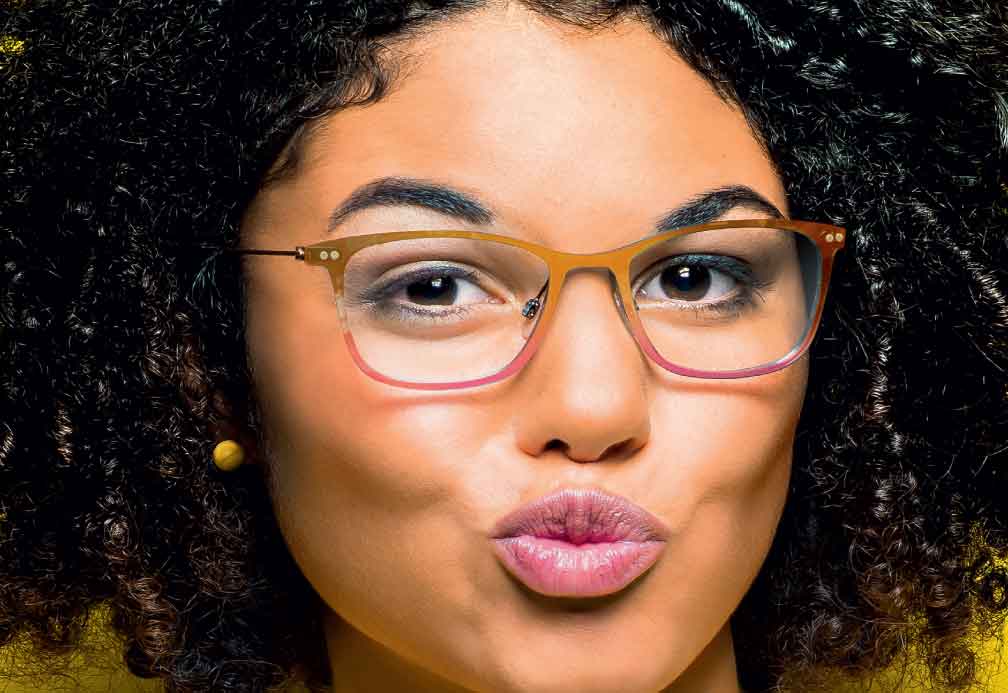 There's something very beautiful about eyewear that's designed in Europe. Elegant shapes are perfectly balanced with bold and brilliant colours, textures are considered, finishes refined. These are the subtle differences that… well… simply make the difference to both the look and feel of a frame on the face.
Perhaps it's the fact that Europeans have been playing with textiles and fashion since the Renaissance. Perhaps it's a lingering down-under sense of insecurity that comes from being a relatively new nation, whatever it is, there's no doubt that most consumers harbour a love of, and a favour for, all things designed in Europe.
With its massive population of over 740 million people spread across approximately 50 countries, it's hardly surprising that Europe has enough demand for diversity of design to support the most innovative and extreme brands.
And with a culture rooted in the arts, architecture, music, literature, and philosophy, it's understandable that Europe's designers aren't afraid to venture forth to try something new.
Most eyewear designers in Australia and New Zealand, faced with much smaller local populations to sell to, are appreciably more conservative than their European counterparts when it comes to designing frames, and choose to focus on mainstream styling. Those who choose to push the boundaries, such as Niloca, AM Eyewear and Sunday Somewhere, have found it easier to build their business by selling into Europe.
However, that doesn't mean that our local market is bereft of choice when it comes to interesting European frames for optical and sunglasses. Quite the contrary as savvy brand distributors, like ProOptics, Modstyle, CliC and European Eyewear have the opportunity to import the best selections from a myriad eyewear designers.
Individuality is the trend of our time, and among the new collections coming through there are plenty of options that will enable your customers to create their unique look and style.
New collections include a multitude of frame shapes – from squares to round, large and small, crafted from acetates, metals and combinations of the two. Temples that contrast with their fronts add interest (see Humphrey's distributed by European Eyewear), as does the decorative hinge which becomes a key feature of Persol's frame (distributed by Luxottica) and the Skaga frame, (distributed by GenOp), both featured here. ProOptics's Claudette is totally French with its solid brilliant red frame softened yet boldened by three dimensional patterning, while Modstyle's Danish frame features the more subtle natural look of bone.
Selling European
Attracting new and existing customers in-store is key to building sales and there can be nothing more enticing than a well-designed shop window that elegantly shows off your latest collections. With this in mind, and if you're strong on European frames, why not consider changing the window displays on a regular basis to celebrate a particular culture's national day or holiday. There are plenty to keep you occupied, including 3 October (National Day of Germany); 12 October (National Day of Spain); 2 June National Day of Italy; 5 June National Day of Denmark; 14 July Bastille Day; 21 July National Day of Belgium. Continue the theme in store… you could even offer the occasional national treat.