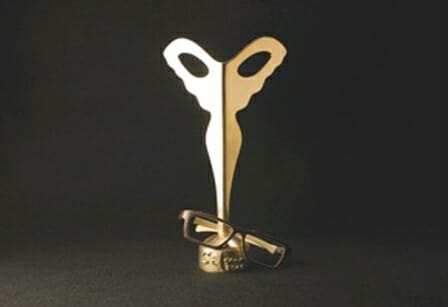 Silmo Sydney will feature the winners of the prestigious Silmo d'Or awards, directly from the organisation's Paris event held during September this year.
Recognising technological innovation, originality and creative spirit, Silmo D'Or rewards quality products in ten categories that underline the interest of industry professionals, producers and opticians.
The 2016 category winners and products that will be on display at SILMO Sydney are:
Children – 'Bili' by Karavan Kids, KNCO (a frame especially designed for children aged three to eight with a light acetate body and ultra-flexible surgical stainless steel arms without the need for hinges).
Sport Equipment – 'Lazer-run' by Demetz (glasses with options to fit three different optical solutions into a single frame; the first is a corrective optics kit, the second enables the ECP to fit non-curved lenses and the third features curved lenses.)
Frame Technological Innovation – '77H' by Exalto, Oxibis Group (a an ultra-functional, flexible hinge comprising a ceramic compound).
Premiere Class – '305 BL' by Pride Eyewear, this was a new award in the Silmo D'Or.
Material/Equipment– 'Netlooks 3D' by Netlooks (a 3D software program that takes a digital scan of the wearer's face using an optical system that creates an avatar by capturing thousands of data points; then with the ECP's assistance, creates a customised frame by scrolling through thousands of combinations of faces, frame arms, colours, patterns etc, ready for manufacture from acetate).
Vision – 'Eye Protect System' by Essilor
Sunglass – 'Anti Retro X' by Parasite Design (a frame consisting of two materials, one using 3D printing, the other metal, creating a retro-futuristic design).
Optical Frame – 'Khan' by Blake Kuwahara (a concept whereby two completely separate frames are laminated together to create a frame within a frame).
Low Vision (three awards):
'My Eye' by Essilor (a pair of glasses fitted with a miniature camera and speaker, with integrated software that reads text to a visually impaired wearer and can recognise people, objects, banknotes, etc).
'NuEyes' by Ceccia (autonomous smart glasses which incorporate the functions of an electronic magnifier, reading unit and TV enlarger).
A special prize low vision prize was awarded to 'Go Vision' by Visiole (an ergonomic, user friendly voice-activated TV enlarger).