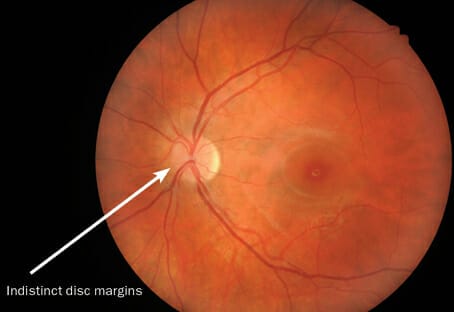 Eye care is at a turning point. Interesting challenges will face us in the year ahead.
A 'turning point' is defined as a time at which a decisive change in a situation occurs, especially one with beneficial results. I believe this is a very appropriate term for the changes taking place in our field right now.
Change, when it happens, disrupts the status quo, bringing with it uncertainty and insecurity. Having seen many aspects of our profession change quickly before our very eyes, sometimes it may seem as though nothing is certain, except the certainty of change itself.
We've experienced tumultuous and continuous market changes over the past ten years with new entities entering the market proclaiming to be market disruptors to the existing market disruptors, and offering completely different value propositions.
I'd like to think that this year we will continue to gain progress and recognition in how we effectively co-manage our patients
Our scope of practice has expanded to include therapeutic prescribing, and it is inevitable that this will continue to grow. After all, our optometry colleagues in the United States may have to contend with Donald Trump, but they've already made inroads in competently prescribing oral therapeutics for the management of ocular conditions.
Our UK colleagues may have Brexit, but in Moorfields Eye Hospital, arguably one of the western world's leading eye hospitals, in collaborative care, optometric staff are responsible for managing certain patients that present with ocular conditions and have full scope management of patients with glaucoma. Depending on the severity and type of condition, a patient may be triaged to see an appropriately skilled optometrist rather than an ophthalmologist. This system has been running successfully for many years and opportunities to further utilise existing skills are being explored.
Changes for the Future
RANZCO's guidelines, issued with the intention to guide optometrists in the care of diabetic retinopathy, glaucoma and macular degeneration, can be taken as another step forward in the effective collaborative care of patients.
Given that extensive National Health Medical Research Council (NHMRC) guidelines already exist, with its sound evidence base and derived in extensive consultation with ophthalmologists and optometrists, it can be confusing to understand what additional guidelines would have been necessary. In my humble opinion, there are some positive aspects in each set of guidelines and they can be used together. Notwithstanding, if they'd been written in close consultation with optometrists this would have been more readily accepted and a more accurate representation of true collaboration that exists in practice today.
The NHMRC Guidelines were formed through extensive consultation with optometrists and ophthalmologists, and presented in a reasonably easy to follow format. They pretty much answer every possible nuance of glaucoma presentation and appropriate management and treatment, albeit it takes up a long 181 pages in its extensiveness.
RANZCO's guidelines offer a simplified, rational and methodical flow chart for assessing patients, making this
option a good 'shortcut' guide for optometrists when presented with these pathological conditions.
Furthermore, the RANZCO guidelines bring issues to the forefront that are well worth remembering – for example, the risk of vision loss from macular oedema may happen at any stage of diabetic retinopathy, so any inexplicable drop in VA without further investigation should be referred.
However, due to geographic necessity, or their level of expertise, some of our optometric colleagues manage ocular pathology far beyond the scope of these guidelines. In the future, recognition of our full scope of optometric practice is something to look forward to.
So Where To NOW?
I'd like to think that this year we will continue to gain progress and recognition in how we effectively co-manage our patients. Let's look at a few case examples taken from the coal face in recent months.
A few weeks ago optometrist David Truong saw a 10–year old contact lens-wearing patient who has been visiting our practice for the past nine months.
A reasonably typical presentation, except that approximately one week prior the young boy was prescribed Flarex from elsewhere and his eyes were still red and irritated. They wanted David to check his eyes.
The boy's eyes appeared otherwise inconspicuous with only mild redness to them. But a thorough check revealed the topical anti-inflammatory steroidal eye drop prescribed had produced steroid response and pressures at close to 50mmHg. Following appropriate management protocols, David referred the patient to the emergency paediatric eye department at Prince of Wales hospital. He advised the hospital in advance that a pressure responder was on his way, and ensured the patient and his parents understood the urgency of being attended to immediately. He also stressed the importance of close co-management afterwards by David and our team to ensure everything returned to normal.
Were the parents grateful that David was meticulous in his exam and ensured their son was well looked after? Well, they raved about him for thirty minutes when I conducted one of his follow up exams, and the doctors entrusted us to co-manage, ensuring optimal recovery.
Diabetes Co-management
A mid 40s heavyset male patient walked in, complaining of blurry vision that had been developing for a little while. His pharmacist had recommended he see us. Taking his history thoroughly, optometrist Carina Trinh discovered that the patient had been experiencing extreme fatigue and often felt so faint that he thought he was about to pass out.
Alarm bells went off for Carina who suspected severe undiagnosed Type 2 diabetes. The GP and local emergency hospital department ran blood sugar level (BSL) tests, and concurred with her diagnosis. Concerned about his blood sugar levels, the patient was observed in emergency overnight where they managed to get his BSLs relatively stable again with close monitoring and diabetic medication intervention. At his last dilated fundus examination, the patient proudly told me how much better he felt, about his progress in shedding kilos, and how thankful he was to be here.
Papilloedema
A fit and healthy male in his late 20s came to see me also a little while ago. He had been getting headaches for the past six months, under physiotherapy for the headache management, which allowed a day of relief and then back with a vengeance. He self-referred in case it was his eyes. An examination revealed considerable bilateral papilloedema and severely raised and inflamed optic nerves in both eyes.
Management was an urgent referral to a neuroophthalmologist. I was particularly concerned that he didn't fit the typical benign intracranial hypertension risk profile either, being fit and not being overweight. As my luck would have it, there was a neuroophthalmology conference in Japan, and all the neuroophthalmologists were currently conferencing. Undeterred, I called as many eye hospitals as possible as well as colleagues in private practice, and we found one at nearby Concord Hospital who could see my patient immediately.
My patient came in the next day especially to thank me. The neuroophthalmologist had found the cause of his headaches to be a large, operable brain tumour that was likely to have been there for the last six months and the culprit for the headaches. He was going in for urgent surgery to have the brain tumour excised in surgery that afternoon. Six months on and following successful surgery, things are going well for him.
It's important to be ready to embrace change that is inevitable anyway, and to understand that the faster we look past the tumultuous nature of change, the faster we can see that every change brings opportunity. Regardless of one's religion, these are relevant words from Gandhi, "You must be the change you wish to see in the world".
And on the note of collaborative care, or co-managed care… as the visionary Steve Jobs said, "Everyone here has the sense that right now is one of those moments when we are influencing the future". I say, bring on the future, because we are ready for it!
Margaret Lam is an optometrist in theeyecarecompany practices in greater Sydney and Sydney CBD and an Adjunct Senior Lecturer at the School of Optometry and Vision Science at UNSW. Margaret practises full scope optometry, but with a passionate interest in contact lenses, retail aspects of optometry and successful patient communication and management. She has extensive experience in specialty contact lens fitting in corneal ectasia, keratoconus and orthokeratology, and is a past recipient of the Neville Fulthorpe Award for Clinical Excellence.
Margaret writes 'mipatient' on alternate months with Jessica Chi.