A sold out O-Show promises to be packed with exciting practice building product and equipment solutions when the doors open next month at Peninsula in Docklands, Melbourne.
Following on from its success in 2017, the Optical Distributors and Manufacturers Association (ODMA) will host the second annual O-Show on Saturday 14 and Sunday 15 July in Docklands, Melbourne.
This year's boutique eyewear show will see products exhibited from companies including CliC, Jono Henessey, MyOptics, Optique Line, Healy Optical, Eyes Right Optical, Designs for Vision, Tiger Vision, Matrix, Rodenstock, Optimed, Hoya, Heidelberg, Optos, Zeiss and Device Technologies, to name a few.
As well as viewing lenses, frames, sunglasses, and equipment, when you visit O-Show, you'll be able to soak up new information at business snapshot presentations, including one on how to effectively use social media by expert Vivienne Forbes, product demonstrations on the hour, and live window dressing demonstrations by Kerry van Beuge from Through the Looking Glass. Having created window displays for optometry practices for six years, Ms. van Beuge understands the role that window displays play in enabling independent optometrists to stay current and engaged with their clients in an ever changing retail world.
WIN $1000 TO SPEND AT THE SHOW
This year, when you register to attend O-Show, you can go into the draw to win AU$1000 or one of two $500 prizes to spend with exhibitors. To be eligible to enter, simply ask any of your eyewear suppliers who are exhibiting at O-Show for a special PROMO code. The draw will take place at O-Show on Sunday 15 July at 1pm.
Don't forget to take the opportunity to catch up with colleagues at a cocktail party on Saturday afternoon.
Before you plan your visit, check out some of the products featuring at O-Show included on the following pages.
WHEN AND WHERE
O-Show will take place at Peninsula, Central Pier, Docklands in Melbourne:
Saturday 14 July 10:30am – 6:30pm, with a cocktail party from 5pm – 6.30pm
Sunday 15 July 10am – 4pm
To register to attend O-Show, and view the O-Show promotion terms and conditions, visit www.oshow.com.au
Hot Stuff
CliC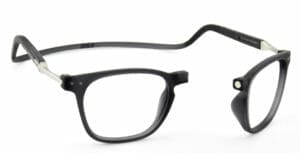 In response to demand for larger eye sizes, CliC will launch 'The Manhattan' at O-Show18. The 49x40mm eye size in TR90 is a 'retro-chic' frame in matt black; available with or without a single vision ACR lens and featuring the same band as the CliC Flex in two head sizes.
Visit: CliC, Booth 41
Contact: (AUS) 02 9969 5053

Tom Ford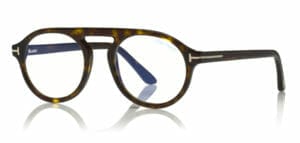 In 2017, Tom Ford eyewear introduced ready to wear styles with anti-reflective, anti-scratch coatings. The Tom Ford blue anti-reflective coating absorbs blue light from digital devices.
Visit: Healy Optical Group, Booth 24
Contact: (AUS) 02 9420 3200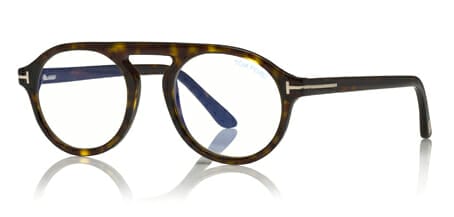 Jono Henessey

Kaleidoscope – a rainbow of colour that dazzles and excites – inspired the latest fabric models from Jono Henessey. To all the fabulous colours, Jono has added a very chic black and white check in a fine round design.
Visit: Jono Henessey, Booth 21
Contact: (AUS) 02 9362 4941

Komorebi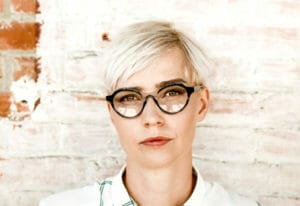 This Belgian eyewear brand delivers a subtle play on transparency, light, and reflection. The designer's professional experience and pure passion turns every sketch into a carefully crafted frame.
Visit: MyOptics, Booth 65
Contact: (AUS) 03 9527 1336

Saffaro

Saffaro eyewear is functional yet totally on trend. Handmade in Italy, they remain true to the sophisticated aesthetics of the brand.
Visit: ProOptics, Booth 29
Contact: (AUS) 02 8007 6041

Ugly Fish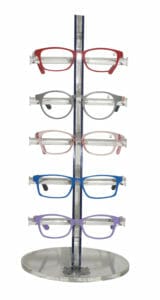 Following the success of its Kids Unbreakable polarised range, Ugly Fish has released the Kids Optical range. With frames suited to active three to 13-year-olds, this trendy range, like all Ugly Fish glasses, offers great fit and function at an affordable price.
Visit: Piranha Eyewear, Booth 55
Contact: (AUS) 02 4284 7888

Bolon Eyewear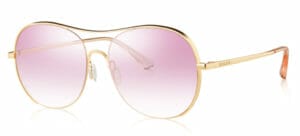 The Bolon 2018 collection offers an affordable yet premium range of optical frames and sunglasses. Inspired by the latest art and fashion, the latest collection, which consists of 20 new optical frames and 20 new sunglasses, will be launched during OShow.
Visit: Bolon Eyewear Booths 72 & 73
Contact: Essilor Account Manager

Frames Etcetera

Caroline Abram's latest collection is designed to reflect charm, glamour, sophistication, and above all, extreme elegance. All collections embody strength and femininity.
Visit: Frames Etcetera, Booth 36
Contact: (AUS) 08 9248 1882

Nine Eyewear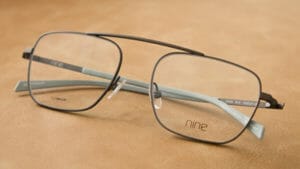 Nine 2348 is one of the newest additions to the original collection from Nine Eyewear. With elegant and minimalistic design, made with only nine grams of pure titanium, the Nine collection is the essence of Nine Eyewear.
Visit: Nine Eyewear, Booth 2
Contact: (AUS) 0497 590 161

Jaguar Eyewear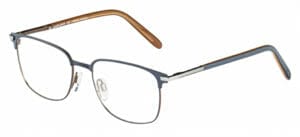 Jaguar Eyewear is a German brand that mirrors the elegant design of the Jaguar sports car with details that include carbon fibre and wood grain. Model 33704 features brushed acetate with retro styling.
Visit: VMD Eyewear, Booth 15
Contact: (AUS) 1800 449 845

Rodenstock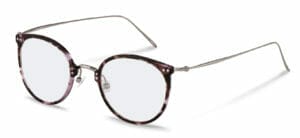 Rodenstock is a German manufacturer of lenses and frames. The benefits are an individually matched combination of perfect design and premium materials for a perfect fit and first class functionality. At O-Show, Rodenstock will exhibit the latest lightweight titanium concepts as part of their full classic collection.
Visit: Rodenstock, Booth 67
Contact: (AUS) 02 9748 0988

neubau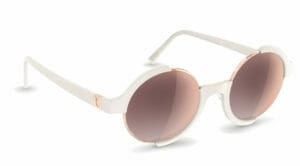 Sigmund & Carl is the latest sunglass model to come from neubau eyewear. Inspired by the great psychoanalysts Sigmund Freud and Carl Gustav Jung, the statement frames feature a special neubau hinge, which combines form and function while incorporating the neubau logo.
Visit: Mimo, Booth 70
Contact: (AUS) 02 9970 1800

OG Decades
OG Decades, launched by Oliver Goldsmith Sunglasses, celebrates the epic journey of eyewear design and innovation over the past 90 years. The collection comprises 10 designs, each representing something monumental that's taken place in eyewear fashion and lifestyles from the time.
Visit: MYM, Booth 17
Contact: MYM Group (AUS) 07 5528 3656

Optos
The Daytona plus offers unparalleled 200 degree single capture retinal images in less than half a second. This device can image past the equator, helping eye care professionals find disease sooner and treat it more effectively.
Visit: Optos, Booth 47
Contact: (AUS) 08 8444 6500

Medmont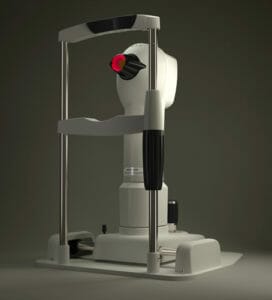 Medmont interfaces with many third party practice management systems, and along with its state of the art software and instruments, helps streamline practices. When using Medmont Studio 6 Software with many of Medmonts instruments, practitioners have the ability to network the software, allowing patient results from imaging, topography and perimetry to be viewed on any computer within the practice. The Medmont E300 now has the ability to analyse tear film surface quality (TFSQ) and provide a NITBUT quickly and efficiently.
Visit: Medmont International, Booth 28
Contact: (AUS) 03 9259 0800

Humanware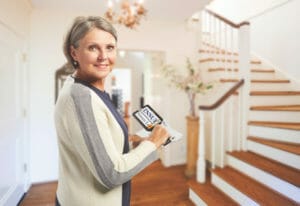 Humanware is a world leader in new technologies for people with vision impairment and low vision. The company's Reseller and Referrer programs, for ECPs who wish to support low vision clients, provide: referral fees and attractive reseller discounts; comprehensive low vision product training for your staff; on-site information sessions with your patients and their relatives; Humanware sales support to help grow your low vision practice; merchandising and marketing collateral including brochures, banners and demo tools to help promote your low vision product offer. Pictured is the Explore 5" digital handheld monitor.
Visit: Humanware, Booth 10
Contact: (AUS) 02 9686 2600

Hoya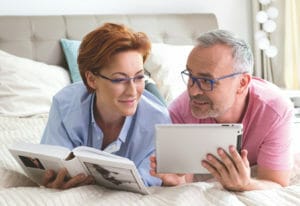 EnRoute is designed to minimise the stress on the visual system and provide a more relaxed driving experience. Combining a premium single vision or progressive lens design with a specially developed glare filter and optional contrast enhancing filter, EnRoute offers: significant reduction of reflections and uncomfortable glare from oncoming traffic; improved contrast and brightness perception in low light conditions, fog, and rain; clear, unimpaired vision in the far distance, of the dashboard and in mirrors; and smooth, fast switching between the road, dashboard and mirrors. EnRoute Pro, for professional drivers, is also available with a contrast enhancing filter for improved contrast and colour perception, and even better glare reduction than the standard solution.
Visit: Hoya, Booth 53
Contact: (AUS) 02 9698 1577

MDeyes Once Daily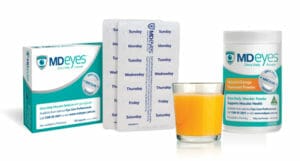 MDeyes Once Daily Macular Defence Capsules are an evidence-based, compliantfriendly approach to macular health. MDeyes Once Daily Powder is a great tasting orange drink for those patients who dislike swallowing capsules.
Visit: MD Eyecare, Booth 9
Contact: (AUS) 07 3056 0960 or (NZ) 09 887 1139
Nidek Lexce Trend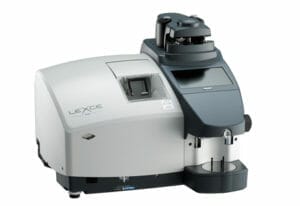 The Nidek Lexce Trend is a simple efficient one stop lens making tool. Everything you need is integrated into its compact design – a versatile drill unit, blocker, shape imager, and flexible frame tracer. Choose from Wizard mode with software guidance from start to finish, or Professional mode.
Visit: BOC Ophthalmic Instruments, Booth 50
Contact: (AUS) 02 9643 7888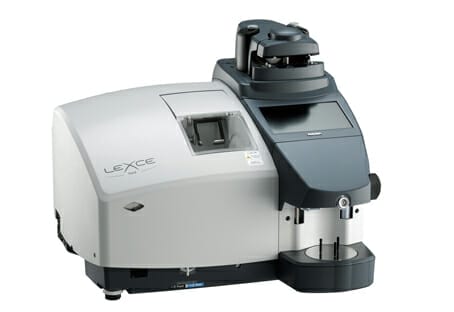 Eye-Light
Eye-Light, designed by Espansione Group, is a world firs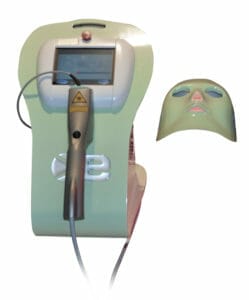 t synergy between photobiostimulation and pulsed light to treat Meibomian gland dysfunction. Combining the patented broad light spectrum technology OPE/ IPL with low level light therapy (LLLT), it can be used to treat both the upper and lower eyelids. Unlike other IPL systems, the OPE/ IPL component does not require the use of messy gel, as it automatically detects skin type and manages the pulse intensity dedicated software algorithms.
Visit: Designs for Vision, Booth 33
Contact: (AUS) 02 9550 6966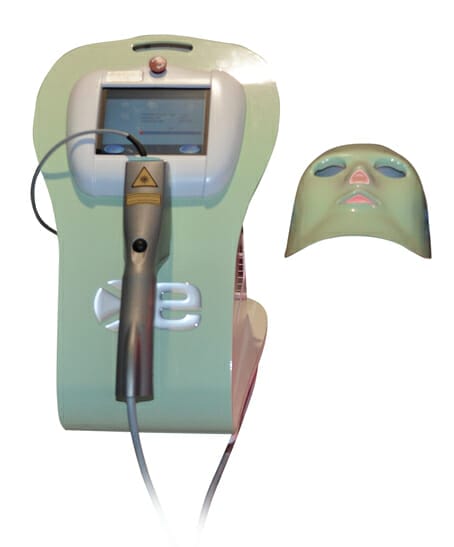 Thermaeyes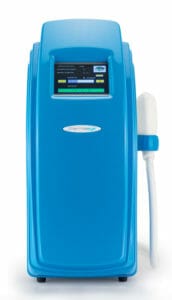 Thermaeyes is a game changer for your dry eye practice. Using an exclusive technology called Intense Regulated Pulse Light (IURPL) from MDS, it offers you the possibility to treat all skin types without compromise. There are no filters needed, it provides protection against UVA, UVB and UVC; can be applied on the upper and lower eyelid and palpebral edge and does not require additional cooling systems.
Visit: OptiMed, Booth 57
Contact: (AUS) 1300 657 720 or NZ (09) 281 4862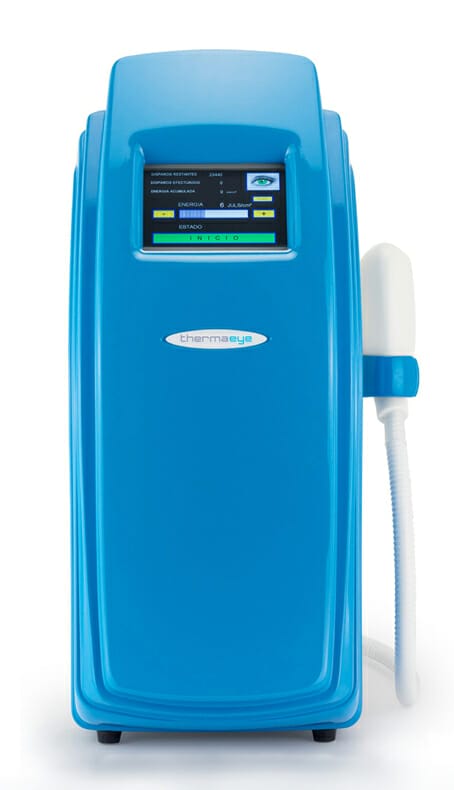 Zeiss Surgical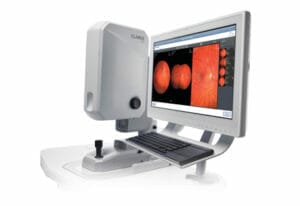 Zeiss offers streamlined and integrated diagnostic tools for accelerated clinical flow and higher confidence in referral and treatment decisions. Visual field testing has been reduced by up to 50 per cent with SITA Faster on the new Humphrey Field Analyser 3. Clarus 500 delivers fundus imaging with true colour, clarity, and a comfortable patient experience within an ultrawide view.
Visit: Zeiss Surgical, Booth 68
Contact: (AUS) 02 9020 1333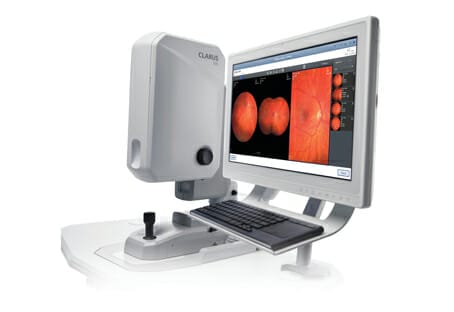 Eyecare Plus Optometrists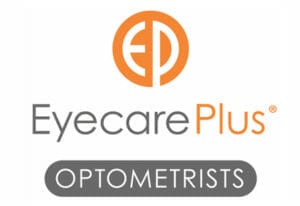 Eyecare Plus provides purchasing discounts, business support, succession planning and marketing services to over 150 clinically independent, full scope optometry practices. There are three membership options, together with professional marketing campaigns, benchmarking, exclusive territories, face-to-face business advice, conferences, workshops, staff training, and many other services.
Visit: Eyecare Plus, Booth 5
Contact: (AUS) 02 9315 2900