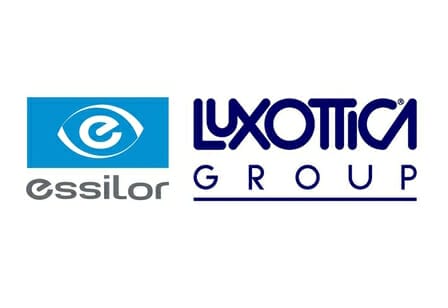 Essilor and Luxottica have successfully combined to create EssilorLuxottica, a global leader in the eye care and eyewear industry, according to a press release issued by the combined company today.
EssilorLuxottica brings together two pioneering and complementary global players with pro forma combined revenues in excess of AU$25 billion, nearly 150,000 employees and an unmatched global footprint.
The New Combined Company
In a press release the company stated that Essilor and Luxottica have joined forces around one common mission: "Help people see more, be more and live life to its fullest" by addressing their evolving vision needs and personal style aspirations.
"Leveraging over 150 years of innovation, operational excellence, entrepreneurial spirit and international mindset, EssilorLuxottica develops ground breaking eye care and eyewear solutions to meet the changing lifestyles of existing consumers, while inventing new ways to reach the 2.5 billion people1 who suffer from uncorrected poor vision and the six billion people who do not protect their eyes from harmful rays.
"Its vertically integrated business draws on the complementary expertise of two industry pioneers, one in advanced lens technologies and the other in the craftsmanship of iconic eyewear, to offer an unprecedented set of comprehensive solutions to consumers and eye care professionals."
EssilorLuxottica states that it is ideally positioned to seize the growth opportunities that result from strong demand in the eye care and eyewear market, driven by the increasing need for corrective and protective eyewear and a growing appetite for strong brands.
Leonardo Del Vecchio, Executive Chairman of EssilorLuxottica, said: "We are at the beginning of a new chapter in our history in which we so strongly believe, bringing together frames and lenses under the same roof and completing our vertically integrated business model. We will enhance the excellences of Luxottica and Essilor to improve the service level and offer consumers around the world ever better products that leverage on our most beloved brands with cutting-edge lens technologies. We will expand our offer and foster the development of our customers' business and the entire industry."
Hubert Sagnières, Executive Vice-Chairman of EssilorLuxottica, added: "The creation of EssilorLuxottica is a defining moment in our fight to elevate the importance of good vision as both a basic human right and a key lever for global development. EssilorLuxottica now has the means to give this important cause a much stronger voice and is in a position to grow the entire eyecare and eyewear industry thanks to its presence in all major segments, from lenses to frames to physical and online distribution. Our commitment to foster innovation, enhance customer service and reimagine the consumer experience will benefit all stakeholders. Moreover, the Company's mission strengthened by active and growing employee ownership, which is set to play a central role in the EssilorLuxottica governance model."
Significant Value Creation
According to a statement released by EssilorLuxottica, the company has the opportunity for significant value creation through revenue and cost synergies, which are overall anticipated to range from AU$670 to $960 million as a net impact in EBIT per annum in the medium term, then to accelerate in the longer run.
Revenue synergies are expected in the $320-480 million range, as a result of the capability of EssilorLuxottica to develop new and better products optimizing the interaction between frames and lenses, serve the industry better via a broader distribution reach and a more efficient logistics platform, accelerate emerging markets development, strengthen e-commerce businesses, increase plano and prescription sunglasses penetration and foster consumer engagement with regard to their vision correction and protection needs as well as their aspiration for a full brand experience. Cost synergies are expected to come in the range of Euro 220–300 million from the combined supply chain optimisation, G&A and sourcing savings.
Leadership, Governance and Structure
Leonardo Del Vecchio, Luxottica's Executive Chairman, serves as EssilorLuxottica's Executive Chairman (Président-Directeur Général).
Hubert Sagnières, Chairman and CEO of Essilor, serves as EssilorLuxottica's Executive Vice-Chairman (Vice-Président-Directeur Général Délégué) with equal powers to those of the Executive Chairman.
Leonardo Del Vecchio and Hubert Sagnières keep their respective positions as Executive Chairman of Luxottica and Chief Executive Officer (Président) of Essilor International SAS. Essilor International SAS and Luxottica maintain their respective Boards of Directors.
The Board of Directors of EssilorLuxottica is composed of sixteen members: Leonel Ascencao Pereira, Romolo Bardin, Leonardo Del Vecchio, Juliette Favre, Giovanni Giallombardo, Bernard Hours, Annette Messemer, Francesco Milleri, Gianni Mion, Lucia Morselli, Olivier Pécoux, Sabrina Pucci2, Hubert Sagnières, Cristina Scocchia, Jeanette Wong and Delphine Zablocki.
An integration committee, led by Leonardo Del Vecchio and Hubert Sagnières, will ensure a smooth and successful integration of Essilor and Luxottica.
Financial Arrangements
To complete the combination of the two companies, Delfin, the majority shareholder of Luxottica, contributed its 62.42 per cent stake in Luxottica to Essilor on October 1, 2018. In turn, Essilor became the parent company of Luxottica and was renamed EssilorLuxottica.
As consideration for the contribution by Delfin of its stake in Luxottica to Essilor, Essilor issued 139,703,301 new ordinary shares through a capital increase without preferential subscription rights pursuant to a resolution approved by Essilor shareholders in May 2017. Following the closing, EssilorLuxottica has a share capital made of 358,840,853 shares. Its main shareholders are Delfin (38.93 per cent of capital with voting rights capped at 31 per cent) and EssilorLuxottica employees (4.9 per cent). The remaining 56.8 per cent of the shares are publicly held.
EssilorLuxottica will soon launch a Mandatory Exchange Offer for the remaining issued and outstanding Luxottica shares. Following the Mandatory Exchange Offer, the interest held by Delfin would decrease to a minimum of 31 per cent of the share capital of EssilorLuxottica depending on the acceptance rate of the Mandatory Exchange Offer.1
References
Source: Vision Impact Institute, Eyelliance: Eyeglasses for Global Development: Bridging the Visual Divide.
Subject to shareholder's approval at the November 29, 2018 Shareholders Meeting.
31% is calculated on a fully diluted basis, based on the number of Essilor shares that Delfin will receive immediately upon the completion of the Contribution and assuming 100% acceptance rate of the Exchange Offer. 2 Source: Vision Impact Institute, Eyelliance: Eyeglasses for Global Development: Bridging the Visual