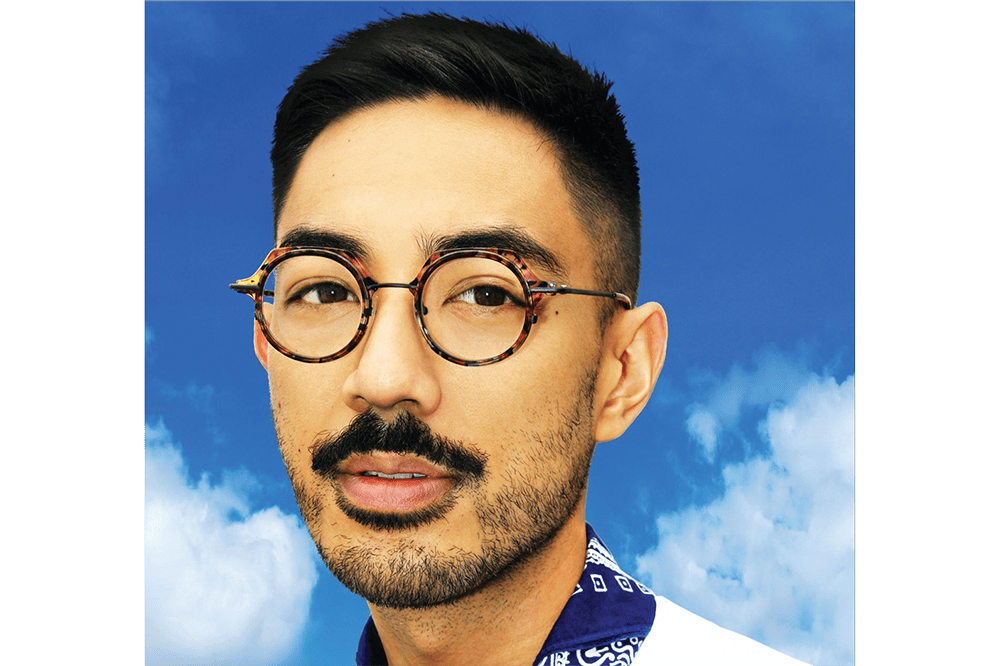 The new year of business has started and with it for most, a new year back at their digital screens. It's the perfect time to suggest your patients check their vision and update their image.
Today more than ever before, there is reason to talk to your patients about why they should invest in a new or second pair of spectacles. Juggling multiple digital technologies, conversing with clients across boardroom tables, reading the fine print of legal documents or instruction manuals, and driving between appointments are all tasks that present different visual challenges for your professional patients… and they can be optimised with specific lenses.
Spectacle styles sit right up there… when it comes to creating an impression and igniting or snuffing out subconscious bias
Of course spectacle lenses require spectacle frames… which is the point of this article.
Frames are the most fun part of the purchase process for your clients, yet they can also present the greatest buyer consternation and post-decision dissonance.
Does the colour, shape, and material make-up of the frame suit their face, skin tone, and personality… does it complement the style of clothing they wear in the workplace… does it reflect the type of profession they work in… and does it create the image needed to project confidence, gain respect, and achieve success?
SNUFF OUT BIAS
Whether you like it or not, we all know that a person's choice of a frame will influence the way he or she is perceived by colleagues, bosses, and clients.
No matter how open minded we believe we are, or how much we try to control our judgement, as individuals we all have biases: conscious (or explicit) biases and subconscious (or implicit) biases. Subconscious biases are those learnt from experiences that we may not even remember, and are triggered by our brain making a quick judgment. They can often be in conflict with our person's conscious views which are determined with analysis and time.
Spectacle styles sit right up there alongside clothing and general appearance when it comes to creating an impression and igniting or snuffing out subconscious bias.
Helping your patient choose a frame that is appropriate to their profession and job title will help reduce the levels of subconscious bias they encounter from the people they deal with in the workplace. It could help them break through the ice when it comes to finding a new job, winning new business, or convincing their boss of the need for a promotion or raise.
SHAPE THE LOOK
Asking a few quick questions about your patient's profession will quickly steer you in the direction of the frames that will most appeal. You'll find out about their management status, whether for instance, they're making new impressions on potential customers every day, they're in an office surrounded by people they know, or perhaps they're outdoors, on-site and at risk of an eye injury. You'll find out whether they're extroverted, introverted, a fashion leader, a follower or if they're into high tech componentry.
There's a huge range of eyewear in colours, styles, shapes, and sizes to suit every professional who walks through your door. From subtle rimless and fine metal rimmed specs with delicate embellishments for those who barely want their eyewear to be noticed, through to bold acetates in a multitude of colours, florals, marbling, and tortoiseshells for those who want to stand out from the crowd.
To encourage your patients to try something new, Nick Lasker, a co-owner and optical dispenser at Optique at Barangaroo in Sydney, suggests starting out by presenting a small selection of glasses that you know will suit most faces. Once a person is enjoying the process of trying new shapes and colours, introduce a few more options, then help them narrow the offering down to around five frames from which they can choose.
"It also helps to tell the story of the frame," says Mr. Lasker. "Perhaps you've met the designer or you've read about their background, there might be an interesting point of difference in their design approach or the way they manufacture their eyewear. I find that most customers are interested in the story behind the frame, it gives them an emotive point of reference."
For fashion oriented professional women, consider Australia's own Carter Bond, and Paul Taylor labels, or high profile Prada eyewear, designed in Italy. Stylish men will be attracted to Silhouette's architectural Alpha collection or the sophisticated frames created by Dunhill.
Those who love technology will appreciate the fine craftsmanship that's gone into developing ic! berlin's Silk collection, Nine's Integrated Block Titanium frames and the superior hinge of Von Arkel's stunning Caliber 9 collection. For your more lifestyle oriented professionals look to Maui Jim and Optique Line optical frames – the latter comes with clever sunglass clipons. For professional women on a budget, Paul Hueman offers great choice.
A review of the frames on the following pages is sure to inspire a new year of purchasing for your practice and your patients.
Frames That Impress
Cocoa Mint
Contemporary, stylish and chic, Cocoa Mint's collection is beautifully balanced, showcasing the best of British design.
Contact: Aarons Eyewear (AUS) 07 3367 8447 
Bonastar
The latest Paul Hueman collection features thin and lightweight metal frames ideal for professionals. This super-slim rectangular frames (PHF-180D) is available in two tone colours.
Contact: Bonastar (AUS) 02 9310 1688 
De Rigo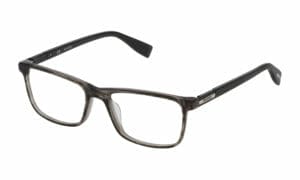 The De Rigo collection features three unique frames. Dunhill, a premium product for men, Trussardi (pictured), for men and women in the business world, and Chopard, for men who appreciate technical componentry.
Contact: De Rigo Vision (AUS) 02 9428 1500 
Hugo Boss
For men who navigate thousands of commitments with a carefree attitude and sense of style, Hugo Boss has created the City Climbing line: unrivalled lightness and flexibility thanks to the combination of stainless steel and rubber. Pictured is Boss 1026/F in metallic brown.
Contact: Safilo (AUS) 02 8330 7837
Spine
Spine Eyewear is professional in style and functionally versatile due to its unique hinge design. Gently morphing to fit all face shapes, Spine doesn't slip down the nose and stays in place comfortably for the wearer.
Contact: Mondottica (AUS) 02 8436 6666 
Brendel
The new Brendel model 902268 sets just the right tone for the professional woman. It features a fine stainless steel front with attractive two tone colouration, and discreet lasering on the temples.
Contact: European Eyewear (AUS) 03 8756 0900 
ic! berlin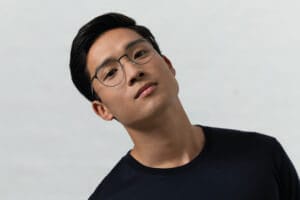 ic! berlin presents the new generation of the Silk collection. The glasses combine technical innovation and avant-garde design with their screwless hinge in an androgynous collection.
Contact: Eyemakers (AUS) 02 9960 7766 
Maui Jim
A member of Maui Jim's specialty metals collection, this unique frame (MJO2414-2M) is sophisticated and elegant. Featuring a nylon matte black front and temple tips, partnered with a saddle style fixed bridge, gold temples, and adjustable nose pads.
Contact: Maui Jim (AUS) 02 9452 5575 
Von Arkel
The innovative Von Arkel Caliber 9 collection boasts frames reflective of engineering that has blossomed from hours of technical research, design, and improvements.
Contact: MyM Group (AUS) 0429 167 732 
Nine Eyewear
Nine's Integrated Block Titanium (IBT) frames are milled from a solid block of pure titanium and are ultra-light and flexible. Don't expect to find any visible rim screws on the back of the frame.
Contact: nine-eyewear.com 
Optique Line

Convertibles stylish specs feature a clever magnetic polarised sunglass clip-on, fusing sophisticated design with creative technology, comfort, and UV protection.
Contact: Optique Line (AUS) 03 9853 0796 
Silhouette
Silhouette's new rimless Alpha collection introduces a sharper look and innovative features. Its angular shape is inspired by modern architecture while the new nose bridge and updated metallic temple in polished or matt finish gives the frame a sophisticated look.
Contact: Mimo (AUS) 02 9970 1800 
Carter Bond
Carter Bond's latest mens' collection uses HDCA acetate compound, milled to the finest profiles while retaining strength throughout the frame. The result is thinner, lighter, and more beautiful frames.
Contact: Jono Hennesey (AUS) 02 9362 4941 
Prada
Prada enriches the Ultravox special collection with a new acetate optical frame. The feminine, geometric front is characterised by an upper profile in contrasting colours, while the temples are defined by essential lines and the brand's logo.
Contact: Luxottica Account Manager 
l.a.Eyeworks
The Niven features distinctive geometric shaping and is handmade in Japan from precision-crafted acetate mounted on a titanium wire chassis. Speaking of its innovative construction, l.a.Eyeworks co-founders Gai Gherardi and Barbara McReynolds said "Searching to understand the integrity of a new material, finding its honest expression, is a great pleasure".
Contact: ProOptics (AUS) 02 8007 6041 
Paul Taylor
Paul Taylor's new release is the largest in the brand's history. Pictured is Hutchence, available in two sizes, Michael being the larger. The trademark wave temple feature is one of Taylor's signature creations… sharp, smart, and distinctively Paul Taylor.
Contact: Paul Taylor (AUS) 0415 23 66 23