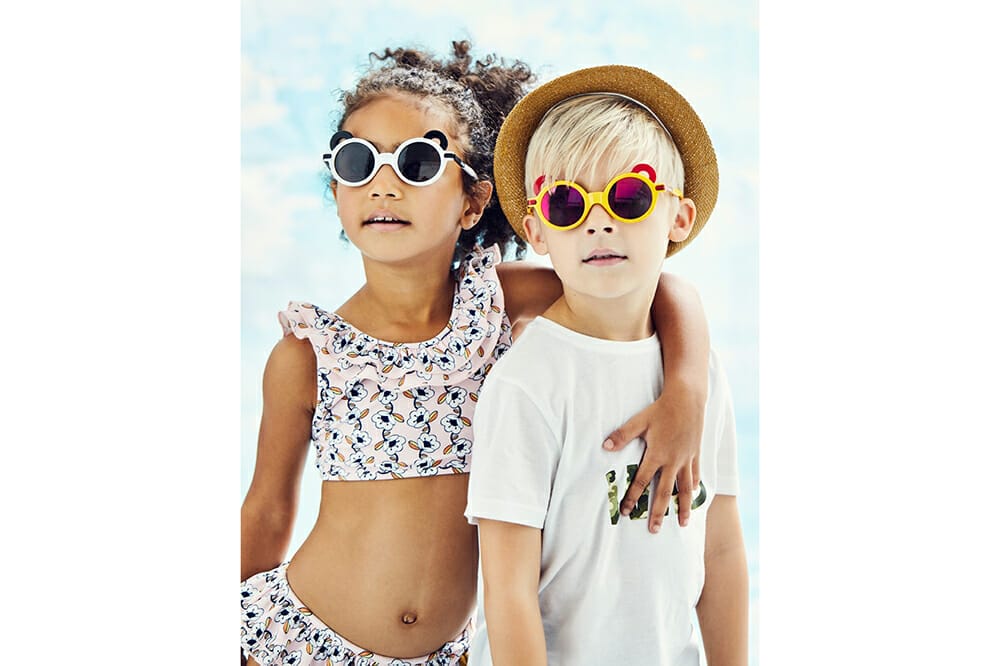 It's interesting to discover how things come to be. The inspiration for the kids' eyewear brand Zoobug for example, came about when eye surgeon Dr Julie Diem Le was shopping for her niece in London. Now Zoobug, part of the Mondottica family, has become a key player in the global eyewear industry.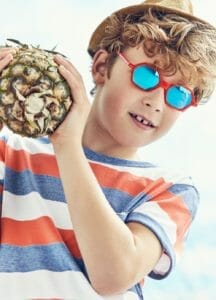 Back in 2005, Dr Julie Diem Le was shopping for sunglasses for her niece Emma. She searched high and low across London but was unable to find any high quality children's sunglasses with a design that Emma would want to wear. With a strong belief that all children should be able to wear properly fitting frames that are comfortable, fashionable, protective, and fun to wear, Julie set out to create her own line of kids' eyewear.
Mivision spoke to Dr Julie Diem Le to find out more about Zoobug – the brand she launched in 2006 for 0–9 year olds.
How does your professional expertise as an ophthalmologist influence the development of Zoobug eyewear?
Zoobug is all about quality and fit, and I am meticulous about the features of our frames to ensure kids are comfortable and relaxed when wearing their eyewear.
Over the years, we have innovated in the kids' market. We were first to introduce a special fit for specific ages – we have smaller shapes for 0–4, and a selection of designs for 5–9 in both our sun and optical collections. Our features include soft hypoallergenic silicone nose bridges, and curled end tips, both of which improve the fit of the frames on different face shapes and the changing anatomy of a growing child.
Where do you seek inspiration for Zoobug designs?
London. Zoobug is a London brand and we have always been at the heart of the city's fashion scene. Our designs are made for kids who love colour and style, who want to feel fashionable and on trend and for this reason, our styles tend towards exciting shapes and colours.
We regularly show the collection at Minimode for London Fashion Week and we feel that we are very much a part of the kids' fashion industry in the UK. It's inspiring!
Would you say there is an iconic Zoobug style?
Within the brand, we have many iconic styles. Our award winning Daisy is an iconic shape in our collection, as is the Zoobug Butterfly. This year we have a new icon: the Zoobug Panda, an animal shape sunglass that is super fun!
Has Zoobug been recognised with any design awards?
We have won numerous awards including the most prestigious international industry award – the Silmo d'Or (2008) and the British Junior Design Award for Best Travel Product for Children (2015). In 2018, Zoobug was again shortlisted for the Silmo d'Or with its new Panda sunglasses design.
Are there any unique considerations when manufacturing Zoobug frames for children?
We are very particular about materials and details to ensure that our fit is the best on offer. For our sunglasses, we use high quality Italian acetate with some metals. Our optical 'Everyday collection' uses TR90 to ensure the frames are lightweight and resistant to warp and impact. Our 'All in one collection' is made from rubber, which provides a comfortable fit while maintaining a firm frame front to ensure lenses stay in place and do not pop out.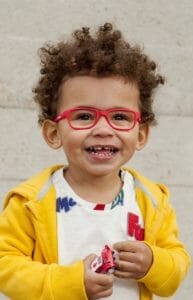 With our product development team operating from London, Hong Kong and France, we are able to source the best componentry from throughout the world.
We are always looking to innovate and to harness technology to bring kids a collection that they can really feel confident wearing on a daily basis. Our smallest frames, for example, have a hypoallergenic silicone built up saddle bridge and curled sides, sourced from Germany, for a specialist fit.
Our Panda sunglasses have been created using hinge technology developed by Spine Optics (a Mondottica brand), which adds technical excellence and offers superior comfort.
Our sunglass styles – offered in a range of sizes – are fitted with high quality polarised lenses for excellent UV protection and details that ensure a good fit.
What does Zoobug have coming through this year in terms of colour and shape?
We have some key shapes and colours in our optical collection this year that are in line with key trends… bright colours such as orange and yellow are getting more and more popular, and multi-sided shapes such as octagons are a lovely addition. We also think the new year will encourage more statement styling and fun shapes – hence our adorable Panda sunnies!
Distributed by Mondottica Australia. Contact: (AUS) 02 8436 6666.