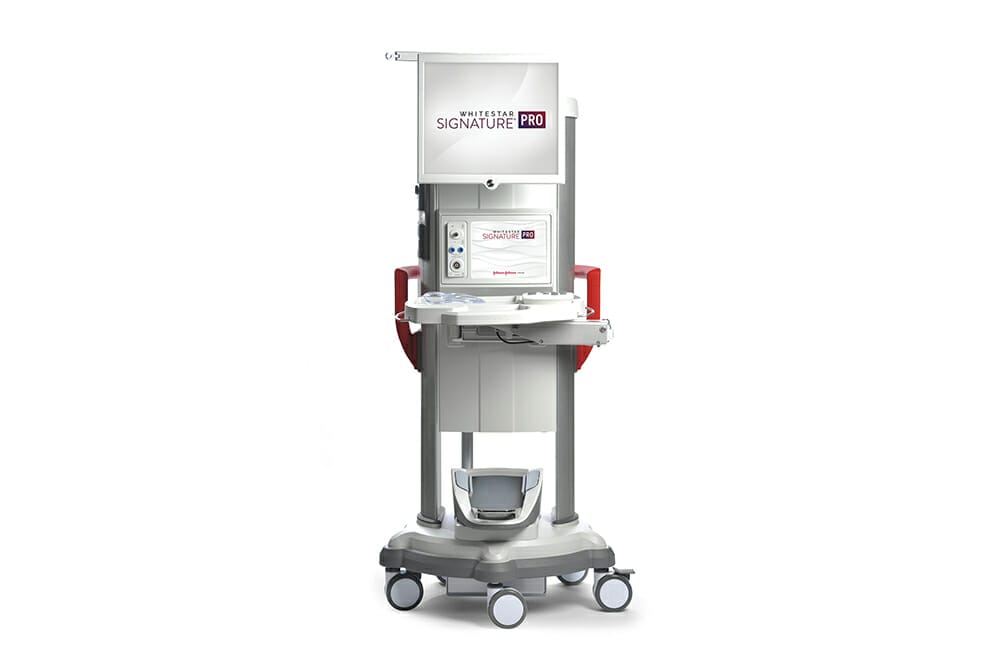 The Whitestar Signature Pro phacoemulsification system gives surgeons the confidence and control to focus on what really matters in each procedure.
This sophisticated system:
Works behind the scenes to monitor intraocular pressure (IOP) throughout each case,
Offers a choice of pumps to fit each case, patient and technique with peristaltic or venturi, or a combination of both pump capabilities,
Maintains the safety of the eye while ensuring total control through the smooth, efficient cutting of the Ellips FX handpiece, and
Enhances your expertise in and out of the operating theatre through state of the art analytics and insights from the cataract analysis and settings application (CASA).
For indications and safety information, visit www.surgical.jnjvision.com/phaco.
Contact: Johnson and Johnson Vision Account Manager.