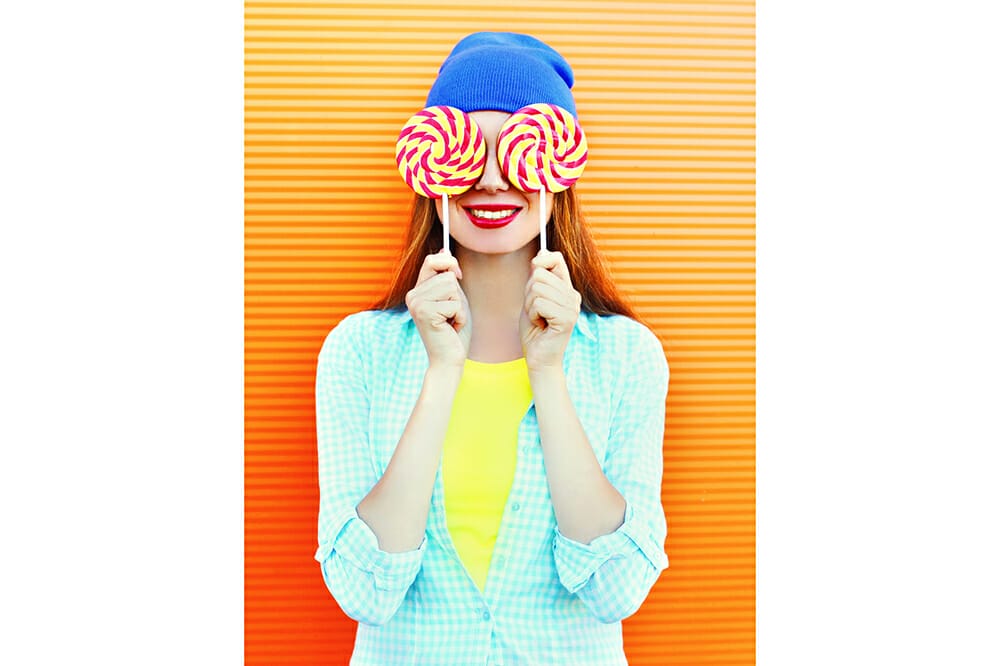 Teenagers are more self-critical and stressed than ever before. They're worried about how they look, how they perform academically and how they fit in socially. You can help them feel good about themselves with great looking frames that are easy to wear and provide comfortable vision.
It's a complex time for teenagers. According to the first study of generational change, young people are more dissatisfied with who they are than previous generations. They also believe they're being more harshly judged by others.
teenagers can enjoy the benefits of great vision indoors and out, as well as protection from the sun
Influenced by increasingly anxious, controlling parents who exercise a combination of high expectations and criticism, the study found that students are more likely to adopt extremely high standards and strive for perfection.
In an effort to display their perfection, they're borrowing more and spending more on image goods and status possessions than previous generations at the same age and stage of life. They're also being pushed to study harder, as the need to achieve higher social status and better paying jobs is perceived to equate to greater inner happiness.
Additionally, influenced by platforms such as Facebook, Instagram, and Snapchat, they are increasingly concerned about their own body image and sense of social alienation. Sadly, increasing numbers of young people are turning to the form changing promise of plastic surgery.
The authors behind this fascinating study, participants of which were College students in the USA, UK and Canada, state that these "worrying trends… suggest young people may be increasingly more sensitive to perceived external pressures and are finding it more difficult than previous generations to cope with them".1
What does this have to do with selling eyewear? Not a lot, but it is a fascinating insight and as a mother of three young adults, it certainly got me thinking.
It also gives you, as eye care professionals, context upon which you can gain an understanding of many teens who walk into your practice. Their seemingly unrealistic expectations about what a frame will do for their image, their academic performance, and their social status is perhaps in part due to these "worrying trends".
THE BRIGHT SIDE
On the bright side, there's plenty for teenagers to love about the spectacles that are now available to them. There's absolutely no shortage of vibrant colours in the latest collections – many of the frames you'll see in the following pages are bold yet finely constructed for comfort and fit.
The addition of clip on sun lenses and an array of polarised and non polarised photochromic Rx-able lenses available means teenagers can enjoy the benefits of great vision indoors and out, as well as protection from the sun.
Reference 
www.apa.org/pubs/journals/releases/ bul-bul0000138.pdf
Perfect Frames for Discerning Teens
Aviva & Mann
Centrostyle frames are produced in lightweight ultem material and supplied with a matching magnetic clip-on that does not alter the shape of the frame.
Select models are supplied with two clipons of differing colours to suit varying light conditions or to change the look.
Shown here is model F0054 in a classic panto shape with a keyhole bridge.
Contact: Aviva & Mann (AUS) 1300 850 882 
Mykita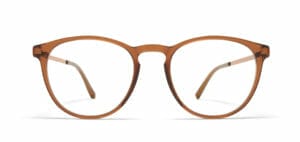 The Mykita Lite collection combines two contrasting materials – sleek stainless steel and warm acetate – to create a balanced structure and aesthetic.
The Lite models feature straightforward shapes to celebrate their simple technical construction.
Mykita's panto-shaped frames, Nukka in topaz/shiny copper (pictured), Tuva in shiny silver/champagne, and Lonne in rusty red, feature simple appeal and a refined aesthetic.
Contact: Mykita (AUS) 0420 208 123 or visit www.mykita.com 
Tiger Vision
Tiger Vision's New York Yankees model is the perfect solution for hard to fit and fussy teenage boys. Colourful and cool, the collection ticks all the right boxes for this under-represented market segment.
Contact: Tiger Vision (AUS) 02 9569 2988 
Humphrey's Eyewear
Humphrey's eyewear is designed for young teens through to young adults. The colours and styles take cues from teen and young adult clothes fashion, and the design philosophy is that the shape must always be wearable.
New to Humphrey's are flatter designs that are shallower than the round eyes out there. Model 583102 (pictured) features a high quality acetate front in a variety of colours, with contrasting temples.
Contact: European Eyewear (AUS) 03 8756 0900 
Joules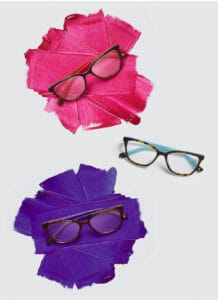 Original prints and bold, bright colours are the main ingredients of the Joules eyewear collection. With careful attention to detail there is much to discover; the Joules signature hare can be found hopping around on tips and inside nose pads, and prints run through onto lens cloths.
Petite sizing and joyful colours and patterns are at the heart of this collection.
Contact: Mondottica (AUS) 02 8436 6666 
Nine West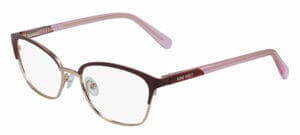 The new Nine West optical assortment embraces a spirited and youthful approach that's perfect for teenage girls. The smaller designs span versatile, full rim cat-eye, modified rectangle and square shapes in sizes ranging from 47–51. Pictured is NW1086, featuring a teacup silhouette with a flat metal coloured enamel front with wire rim.
Contact: VSP (AUS) 02 9694 8080
Fila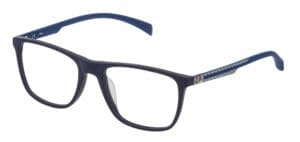 Fila eyewear reflects the dynamic look and feel of the Italian brand's sporting goods and is manufactured with a combination of materials like carbon fibre, flex temples and zestful colours. FI9279 (pictured) will satisfy teenagers who want to follow the latest trends and not give up on comfort.
Contact: De Rigo (AUS) 02 9428 1500 
JuzVision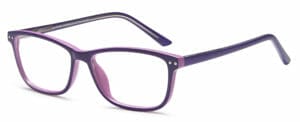 Designed in the UK, JuzVision frames follow the latest fashion trends direct from Europe. This lightweight and stylish collection is great for modern teens and only available at JuzVision.
Contact: JuzVision (AUS) 0428 236 251 
Opticare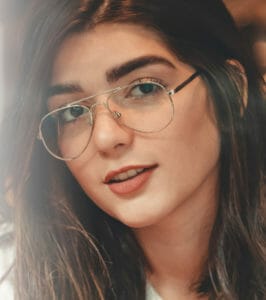 Opticare offers a variety of frame options that are specifically designed for teenagers. Affordable and stylish, they're purpose designed for young and active patients.
Opticare champions the durability of its products which you will find in the company's Hyde, Instyle+, and Instyle Kids' collections.
Contact: Opticare (AUS) 1800 251 852 
Mars Fashion Kids

The latest range of Mars Fashion Kids frames are made from lightweight stainless steel with TR90 temples, adjustable tips, and flexible hinges. All unisex styles, they feature two tone colours.
Mars Fashion titanium frames are now coming in smaller sizes and trendy shapes for teens. They are more durable, lighter, and ultra-flexible.
Contact: Bonastar (AUS) 02 9310 1688 
rocco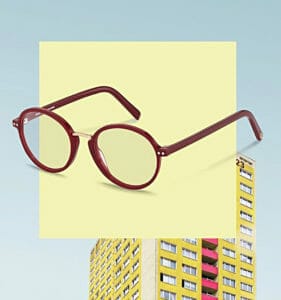 rocco retro spectacles from Rodenstock are made with ultramodern materials, making them perfect for trendsetters and fashion conscious individuals.
The yellow 'rocco by Rodenstock' ring at the side tip distinguishes the design and gives every pair of spectacles a completely individual spot of colour.
Contact: Rodenstock (AUS) 02 9748 0988