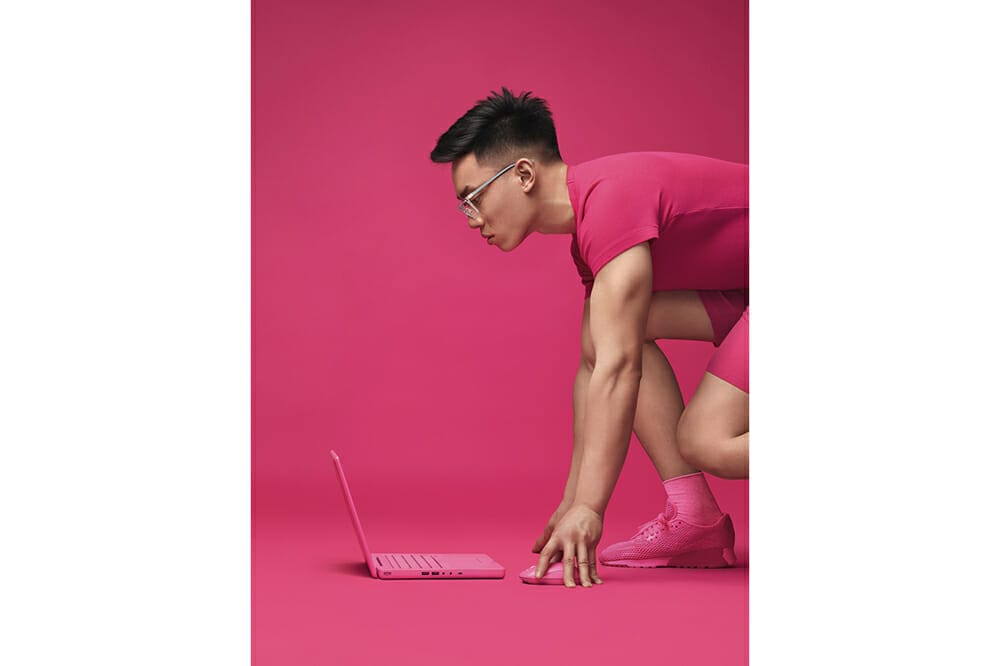 The latest and greatest frames and lenses will be on show when O=MEGA19 opens at the Melbourne Convention and Exhibition Centre this month, from 19–21 July.
Presented by Optometry Victoria and the Optical Distributors and Manufacturers Association (ODMA), O=MEGA19 has been billed as "the largest eye care and eyewear show in Australia".
The inaugural O=MEGA19 trade fair will include more than 120 exhibitors, with frame and lens suppliers including Zeiss, De Rigo, Transitions, Aarons Eyewear, Shamir, Rodenstock, Hoya, ProOptics, Eye Candy Optics, Essilor, Maui Jim, AM Eyewear and more.
Highlights of the trade fair will include Design Junction, which will showcase premium high end international and Australian eyewear brands, and The Knowledge Centre, from where industry experts will deliver short, sharp, free seminars to help boost business. Winners of the 2019 ODMA Awards of Excellence will also be recognised in the Knowledge Centre at 2pm on Friday 19 July.
Categories for the ODMA Awards of Excellence are:
Optical frames,
Sunglasses,
Children's frames,
Lens design,
Lens coating,
Optical instruments, and
Optical accessories.
The O=MEGA19 trade show is open:
Friday 19 July 2019, 10am – 7pm
Saturday 20 July 2019, 10am – 7pm
Sunday 21 July 2019, 10am – 4pm
AARONS EYEWEAR
OVVO eyewear has been handcrafted in a family owned factory since 1980. The feather-light frames weigh, on average 18g, and come with patented screwless hinges. Virtually indestructible, they're made from military-grade surgical steel and titanium, and have been known to pull an airplane without bending or breaking.
Contact: Aarons Eyewear (AUS) 07 3367 8447 
VISIT: STAND 102 
AVIVA & MANN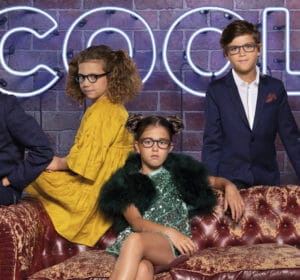 Nano Cool ultra-fashion frames for kids are manufactured from high quality acetates to be thin, light and highly flexible. Like all Nano Vista frames, they come with a three year warranty.
Contact: Aviva & Mann (AUS) 1300 850 882 
VISIT: STAND G09 
EYE CANDY OPTICS
Designed in Belgium and handcrafted in Japan, Iyoko Inyaké is known for its creative, trend setting designs. Various colours and materials form frames that complement wardrobes of stylish men and women.
Contact: Eye Candy Optics (AUS) 02 8091 1611 
VISIT: STAND I16 
APOLLO
On show at Apollo is Anzio from Red Rose, which revitalises a classic P3 shape for the modern era in eyewear. The range features a flawless blend of TR90 and stainless steel, connected by Red Rose's signature rolling hinge and finished with Japanese inspired elongated nose pads.
Contact: Apollo (AUS) 9821 4111 
VISIT: STAND H12
JUZVISION
Justice League, Superman and Batman kids' frames have landed exclusively at Juzvision. Durable frames with spring sides, they are great for all little superheros. Pictured is Batman.
Contact: Juzvision (AUS) 0428 236 251 
VISIT: STAND I20 
PROOPTICS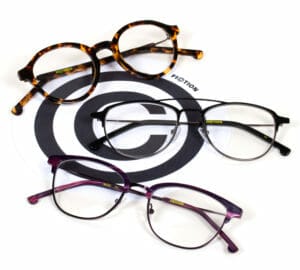 Discover Fiction when you visit ProOptics at O=MEGA19. Fiction is produced under the creative direction of l.a.Eyeworks. A collection of twenty frame styles, Fiction is constructed from fine acetates and stainless steel, with customised colour selections and individually tailored temple sleeves.
Contact: ProOptics (AUS) 02 8007 6041 
VISIT: STAND G17 
SAFILO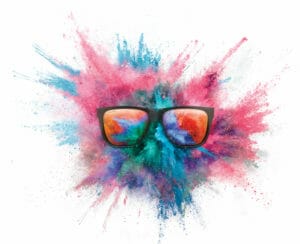 Smith offers industry-leading performance frames for the most demanding conditions with one goal in mind: pursuing your thrill. Discover the new Smith Rx eyewear solution at O=MEGA19.
Contact: Safilo (AUS) 02 9540 0500 
VISIT: STAND J17 
EUROPEAN EYEWEAR
Avatude eyewear is a premium range of blue light filtering glasses designed to help counter the effects of over exposure to blue light. There are models for kids, adults and also in powers from +1 to +3.
Contact: European Eyewear (AUS) 03 8756 0900 
VISIT: STAND C16
EYES RIGHT OPTICAL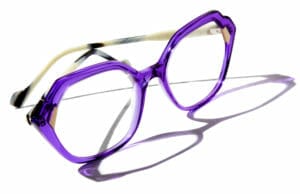 Gipse is the latest collection to emerge from Face A Face Paris. Inspired by the colours and lines of a faceted light filled gemstone, Gipse is a magnificent example of eyewear craftsmanship and artistry.
Contact: Eyes Right Optical (AUS) 03 9763 1333 
VISIT: STAND C12, D17 
PIRANHA EYEWEAR
Following the success of its kids' unbreakable polarised range, Ugly Fish is excited to be showing the kids' optical range. Also, in conjunction with Hoya, Ugly Fish will be releasing a Hoya frame and lens package at O=MEGA19.
Contact: Piranha Eyewear (AUS) 02 4248 7888 
VISIT: STAND J09 
TRANSITIONS OPTICAL
See how younger and style conscious wearers can now freestyle an individualised look by pairing statement frames with bold lens colours – the widest lens colour range in the industry.
Contact: Transitions Optical (AUS) 08 8238 3257
 VISIT: STAND F09 
VS EYEWEAR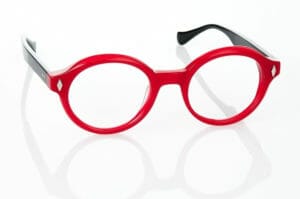 VS Eyewear introduces Martin Wells Monty in red, straight from the 50s and modernised for all ages. Quirky, yet gorgeous, this frame comes in four Mazzucchelli colours.
Contact: VS Eyewear (AUS) 1300 794 007 
VISIT: STAND G19 
NEUBAU
Mimo presents Neubau eyewear's special edition titanium frame, Walter & Wassily, evoking graphic elements of Bauhaus design with straight, clean lines, simplicity and a minimalist shape.
Contact: Mimo (AUS) 02 9970 1800 
VISIT: STAND J18
VSP AUSTRALIA
Victoria Beckham Eyewear will debut at O=MEGA19. The sun and optical collections, developed in Italy, embody Victoria Beckham's intuitive and refined aesthetic. Taking cues from the brand's distinctively modern ready to wear and accessory offerings, the brand epitomises sophisticated femininity.
Contact: VSP Australia (AUS) 02 9694 8080 
VISIT: STAND D01 
AM EYEWEAR
AM Eyewear returns home with its 2019 collection, combining 18kt gold plated titanium frames with polarised sun lenses at a price point you'll love.
Contact: AM Eyewear (AUS) 02 9357 4550 
VISIT: STAND D22 
DE RIGO VISION AUSTRALIA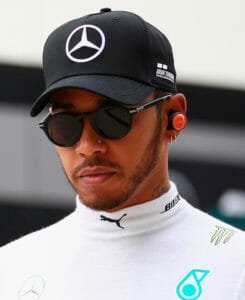 Police is the new official eyewear of the Mercedes AMG Petronas F1 team. The F1 driver, Lewis Hamilton, has designed a capsule collection in collaboration with Police, which will be available for preview at O=MEGA19 and released later this year, just in time for summer.
Contact: De Rigo Vision Australia (AUS) 02 9428 1500 
VISIT: STAND H07 
VMD EYEWEAR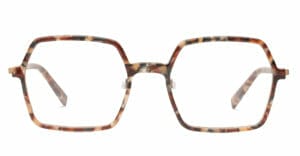 The latest Fleye collection is inspired by Flora Danica – an iconic collection of flowers from the kingdom of Denmark in the 18th century. Explore 41 new structural designs with rich, dense frame colours, and stunning layering, manufactured from carbon-fibre/wood, acetate and beta-titanium.
Contact: VMD Eyewear (AUS) 1800 449 845 
VISIT: STAND H14
MAUI JIM
Maui Jim's hand-crafted optical collection features personalised, digitally compensated optical lens designs, six clear lens materials (two of which are proprietary: Maui Blue Light Protect and Maui High Contrast) and premium frames sourced from Italy and Japan.
Contact: Maui Jim (AUS) 02 9452 5575 
VISIT: STAND H05 
MONDOTTICA
For the first time, the engineering prowess, soul and style of Ducati has been realised in performance optical and sunglass collections. The collections are a perfect mix of form and function suitable for both Ducati owners and fans. Each frame has been designed so that it can be worn underneath a crash helmet.
Contact: Mondottica (AUS) 02 8436 6666 
VISIT: STAND F12 
OPTIQUELINE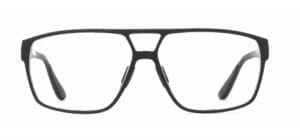 Architekt Kollektion was envisioned by architect and designer Elmar Gauggel and made a reality by Zeiss Eyewear. The collection comprises eight eye-catching glasses and sunglasses that embrace new technologies and materials. Made by 3D printing in a laser sintering process, the Architekt Kollektion opens up new possibilities in design and guarantees material with strength and elasticity.
Contact: OptiqueLine (AUS) 03 9853 0796 
VISIT: STAND F17 
SHAMIR
Shamir OHS/Eyres frames are designed for Australian conditions and certified to industry safety standards. A state of the art certified laboratory, along with an in-house batch testing program, provides extra reassurance to the wearer. Available in a range of wrap and flat style frames, with low and medium impact, non-prescription, prescription Australian made lenses (with clear, polarised or tinted options) and UV protection.
Visit: www.shamirlens.com.au 
VISIT: STAND A15
VSP AUSTRALIA
SunSync Elite is a revolutionary light reactive lens that sets a new standard in photochromic performance. Changing from dark to clear in seconds with exceptional outdoor colour and indoor clarity, they also deliver superior UV and blue light defence. The ground breaking fade-back speed you've been waiting for.
Contact: VSP Australia (AUS) 02 9694 8080 
VISIT: STAND D01 
RODENSTOCK
Rodenstock Xtra clean coating is made up of molecular chains that are responsible for water and oil-repellent properties. These molecular chains are more flexible than conventional finishes. The result is a finish that is extremely smooth.
Contact: Rodenstock (AUS) 02 9748 0988 
VISIT: STAND I07 
OPTICARE
Opticare's Blue Guardian lenses block high energy blue light from entering the eye and help prevent harmful UVA and UVB energies. This lens type helps regulate the circadian rhythm or the sleep and wake cycle, assists with memory and cognitive function, and also elevates overall mood and alertness. Ask about 012Rx – a new upgrade for more accurate vision.
Contact: Opticare (AUS) 1800 251 852 
VISIT: STAND A06 
ESSILOR
Eyezen Start is a new single vision lens technology without a boost that's been designed for children and adults up to 40 years, who switch between digital devices and need to adjust to varied distances and small fonts. Patented Dualoptim technology uses postural data based on average working distances and angle of downgaze to optimise the surface for distance and near vision. A blue-violet light filter, blue UV capture or smart blue filter, is a standard feature. See all of Essilor's lens technologies on show at O=MEGA19.
Contact: Essilor Account Manager 
VISIT: STANDS F01, 5, 7 & 8 
ZEISS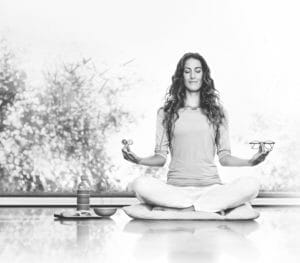 Zeiss EnergizeMe spectacle lenses are a unique composition of innovative technology and a high quality coating, which helps tired eyes to relax, and prevents further eye strain, providing clear, sharp vision.
Contact: Zeiss Account Manager 
VISIT: STAND C01