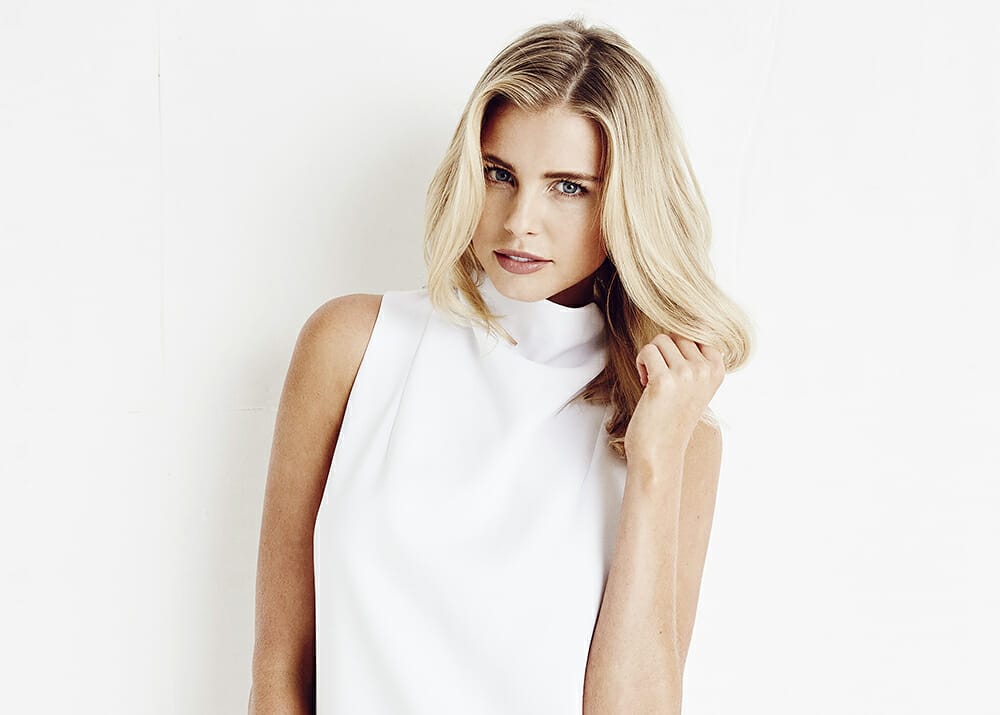 Transitions Style lenses are set to gain an even stronger following among millennials with the appointment of Tegan Martin, former Miss Universe Australia and the 2019 Melbourne Cup Carnival Ambassador, as a Style Ambassador for Essilor Australia's Transitions Style Academy.
As a Style Ambassador, you can expect to see Tegan sharing her love for her Transitions Signature Style Colours with her fans, showing how they fit her lifestyle and fashion choices. Her participation in the campaign will showcase the on-trend nature of Transitions Signature Style Colours, reaching new audiences who follow the latest trends and may not be aware of how the four-colour collection can complement their look.
This multi-faceted program, launched in March 2019 was developed to provide Australian optometrists and dispensers with the resources, language and tools to communicate to young, style-driven consumers. The campaign aimed to equip them to feel confident about recommending the Transitions Signature Style Colours and Transitions XTRActive Style Mirrors ranges to new and existing customers.
Tegan's appointment is part of this all-encompassing campaign which has so far comprised a series of stylish launch events across capital cities, a members-only microsite featuring resources and toolkits, point of sale materials, incentive programs and social media content from the Style Ambassadors.
Familiar Face
Tara McCabe, Marketing and Business Development Manager, Essilor Australia and New Zealand comments: "We're thrilled to have Tegan onboard with Transitions Style Academy. She's well known across Australia for her style and charisma, and we look forward to seeing how her influence resonates with the key demographic we are targeting with this program – the young, fashion focused single vision lens wearer."
Tegan's national profile has grown exponentially since she was crowned Miss Universe Australia in 2014, and she is well loved for her effervescent charm, sunny disposition and glowing smile. She's since cemented herself as a household name with appearances on national TV including Celebrity Apprentice and I'm a Celebrity, Get me Out of Here, and has a significant social media presence.
"The Transitions Style Academy program is really gaining traction throughout optometry, with the events and incentive programs receiving positive feedback, as well as strong take up of our point of sale items and useful downloadable resources and guides. Tegan's appointment brings even more value to the program, reaching consumers with her style-led content, to provide them with inspiration for how Transitions Signature Style Colours can complement their individual style, and encourage them to find out more when in store," said Ms McCabe.
"We look forward to the partnership and seeing how her connection with the campaign resonates with optometrists, dispensers and consumers."
Transitions Style Academy has a packed program for the rest of 2019. Winners of the national incentive program will soon be hosting instore events for VIP patients, a new suite of downloadable materials will be available via the members' only microsite, and more trends-led content from Style Ambassadors will be shared.