When it comes to sunglasses and outdoor spectacle lenses, there are many options for you to recommend. Take the time to understand the latest amazing technologies and explain the benefits to your patients. They'll be delighted… as will you.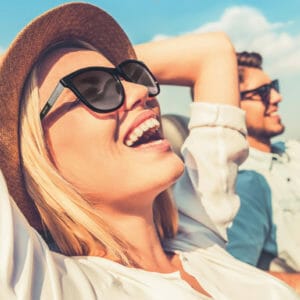 The global eyewear market is projected to reach AU$200 billion by 2020 with frames and sunglasses estimated to be around 40% of that total.
In America, over 80% of adults are said to wear sunglasses. Australians and New Zealanders, like Americans, spend a lot of time outdoors, making them ideal candidates for sunglasses as well.
As providers of eye care and vision correction we have a great opportunity, during the consultation or dispensing process, to discuss the importance of sunglasses with our patients. We should also educate them on the different options available that include Transitions, other photochromic lenses, regular sunglass and polarised lenses.
Be aware that competition is fierce in this space – if you don't have the discussion, someone else will… but why let your patient walk out and obtain their sunglasses somewhere else, possibly even online.
PHOTOCHROMICS
Glass photochromic spectacle lenses were developed from technology invented by William H. Armistead and Stanley Donald Stookey of Corning Glass Works, USA in 1960. By the 70s and 80s, they had become popular in several markets.
The darkening that takes place in photochromic glass is based on silver particles that darken in a process akin to that which takes place in photographic film and paper. The major advantage of course, is that this reaction was reversible in glass spectacle lenses and the lenses cleared up when indoors or in low light.
Plastic photochromic lenses were developed in the 1990s. Rather than being silverbased, these lenses use naphthopyrans and other organic molecules that limit light transmission through a change in their molecular structure, triggered by UV light. Plastic photochromics are now the norm with glass lenses very rarely dispensed these days. While a number of major lens companies have their own proprietary photochromic lenses, the Transitions brand is synonymous with this category.
Transitions lenses have evolved through various generations, improving significantly over time. The current Transitions lenses use Chromea7 technology, which is more reactive for better lightening and darkening, more independent of temperature and more responsive to indirect light.
POLARISED OR NON-POLARISED?
Polaroid technology was developed by the legendary inventor Edwin Land in the 1930s. Again, with time, the quality and function of these lenses has improved dramatically and today there are even options with variable polarisation.
NuPolar, produced by Younger Optics is now the world's leading provider of polarised prescription lenses, providing its technology to a number of other manufacturers.
One complaint we hear about polarised lenses is that they don't darken enough in the car. There are several solutions to overcome this problem: XTRActive technology is one option, while Transitions Drivewear and Vantage options also include NuPolar polarisation.
There are still legacy instruments like fish finders and older phones that will blank out with polarised lenses. If patients are concerned, allow them to take a pair of demo polarised sunnies home to test out on all their toys. This will ensure they make a decision they are happy with.
PERSONAL EXPERIENCE
There are consumers who will tell you they don't want photochromic or polarised lenses because they have endured bad experiences in the past. Now is the time to explain the technological improvements and offer satisfaction guarantees so they can try them again, risk-free. Most will be happy with what they discover.
I admit to being one spectacle wearer who had to be convinced. For many years I resisted progressive lenses – having tried many, they had all disappointed me and I could not tolerate them.
In late 2016, a colleague convinced me to give Zeiss DriveSafe Individual lenses a go. Like many patients, I prefer not to have to fiddle around, changing my glasses dozens of times a day when going in and outdoors, driving and so on, so I opted for Zeiss' PhotoFusion brown photochromics. I haven't looked back – I wear them all my waking hours, and they cover around 90% of my needs.
I had also been disappointed with various polarised lenses over the decades, having found the interference with screens on digital devices a problem. However, I recently upgraded my Rx sunnies to DriveSafe Individual progressives in a brown 85% tint with polarisation. Again, I am super happy with the results. My iPhoneX has OLED screen technology, which is ideal with polarised lenses, and so much better than the older legacy LCD screens. My laptop screen is also fine, and I have only noted mild dimming of my car's multifunction dashboard display and radio screen. On extremely bright days, when I'm on the beach, in the snow, and occasionally when driving, I switch to my dedicated sunnies.
The lesson from this is that it pays to revisit technologies and to encourage those pedantic, difficult patients to do the same. You might be surprised, as will they. I'd also suggest you encourage your staff to try the various technologies available – when it comes to convincing doubtful patients, there's nothing better than an enthusiastic recommendation from you or your staff.
SATISFACTION MULTIPLIERS
Whether your patient needs photochromic or polarised, Rx-able or plano sun lenses, there are many opportunities to meet their varying needs by providing multiple eyewear options. To do so, it's a case of gaining an understanding of their lifestyle, hobbies and activities, which should be done while taking the case history and during consultation.
Farmers and gardeners, for instance, will often tell you they are very happy with photochromics for general use. Cyclists will express the need for specialised sun wear that can cover variable lighting conditions, as will golfers, skiers, fishers, drivers and more.
Some athletes will require frames and lenses that can be worn under helmets. Many will benefit from dedicated sunglasses with a wraparound frame. Wrap-compensated, steep base curve lens designs provide improved optical and cosmetic results. They also help prevent extraneous light from striking the cornea peripherally, which is then optically concentrated nasally, via the well documented peripheral light focussing (PLF) effect. PLF is linked to pterygium (surfers' eye), cataracts and even to potentially cancerous skin lesions of the nose bridge.
The options to meet your patients' needs are further expanded with a variety of lens colours, gradients, multicoats, mirror coatings, blue blockers, enhanced UV protection, variable polarisation and different grades of photochromics for different uses.
For active millennials, we now even have Transitions disposable soft contact lenses with UV protection, but that's for another story…
In the meantime, spend time with your patients! Instead of simply providing one general pair of glasses, you might find them walking away with multiple options – that has to be a win-win for all concerned.
Most importantly, your patients will have maximum protection and function – for all their needs – rather than compromising their visual comfort with just one pair of spectacles.
Lenses for the Great Outdoors
TRANSITIONS XTRACTIVE STYLE MIRRORS
Transitions XtrActive style mirrors are designed for fashion-conscious wearers who want a unique and personalised look. These new lenses feature six on-trend mirror finishes and provide great visual comfort as well as hassle free protection from harmful UV. Indoors, the mirror fades to a light reflection with a hint of colour, and when outdoors, it reveals a unique mirror finish.
Contact: Essilor or OSA Account Manager 
SUNSYNC ELITE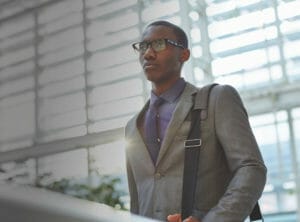 SunSync Elite is a light-reactive lens that sets a new standard in photochromic performance. This lens changes from dark to clear in seconds with impressive outdoor colour and indoor clarity, as well as UV and blue light defence. Available on Unity Via Progressive, Unity Relieve and single vision grind lenses in 1.50, 1.59 and 1.67 indexes.
Contact: VSP Australia (AUS) 02 9697 8080 
SUNMATIC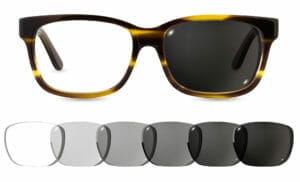 Sunmatic by Opticare provides a photochromic lens that automatically adjusts to outdoor lighting conditions by providing the right level of tint, then returns to a clear state, both indoors and at night.
Contact: Opticare (AUS) 1800 251 852 
ZEISS ADAPTIVESUN SOLUTIONS
Zeiss AdaptiveSun Solutions use the 'from dark to darker' system. These prescription sun lenses offer an initial light absorption of 60%. Should the light conditions change, they will darken by up to 97% absorption in just 18 to 35 seconds.
Zeiss AdaptiveSun Solutions always feature a base tint, photochromic technology, and offer full UV protection. Available in four fashion colours, with a full or gradient tint. Launching 1 October 2019.
Contact: Zeiss Account Manager 
MAUI JIM
When it comes to Rx lens programs, Maui Jim has long been renowned for its commitment to quality and precision. Now the company has introduced MauiPassport 2.0 with enhanced distance and peripheral vision.
This new lens offers 66% wider viewing than the original MauiPassport, as well as 20% astigmatism reduction when compared to the original MauiPassport design – a reduced cylinder power means patients experience a unique sensation of image stability while enjoying a panoramic distance visual field.
Contact: Maui Jim (AUS) 02 9452 5575 
HOYA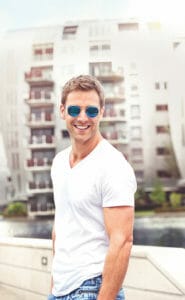 Hoya's sun solutions include Sportive, Sensity, polarised, mirror, and light mirror lenses as well as the Oliver Wolfe sunglass range.
Hoya Sportive lenses are designed specifically for larger and high curved fashion and sport sunglass frames.
Sensity photochromatic lenses now include Sensity Dark and Sensity Shine, which both deliver extra darkness outdoors and behind the car window. Sensity Shine also has a subtle mirror coating when unreacted, which transforms to a mirror lens in the sun.
Hoya's mirror collection comprises three full mirror coatings (gold, silver and blue), and four light mirror coatings (blue, silver, copper and violet). Hoya's polarised range expands this summer with the launch of Sync III enhanced single vision lenses and LifeStyle 3 progressive lenses.
Oliver Wolfe, designed for Hoya, has a 12 piece sunglass collection that includes Hoya's mirror, light mirror, Sensity Shine, graduated tints and polarised lenses. Using a display stock methodology, the frame and lens is ordered through Hoya to ensure simple supply chain benefits for your practice.
Contact: Hoya Account Manager 
MAKO FREEFORM ACTIVE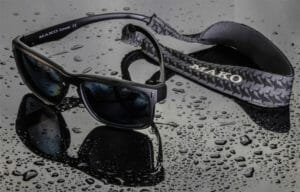 Mako's Freeform Active lens is designed for both six and eight base styles. Its cutting edge lens technology is offered with a selection of Mako's most popular lightweight sunglass frames, resulting in extremely comfortable prescription polarised sunglasses, in a wide range of lens colours as well as photochromic options to suit different uses.
The ReMako Assurance Program, exclusively for Mako prescription sunglass dealers, entitles customers to a no questions asked half price replacement of their Mako prescription sunglasses at any time in the first two years of ownership.
Contact: Mondottica (AUS) 02 8436 6666 
SOLARFLAIR FROM ESSILOR
Did you know 56% of Australians require vision correction yet only 5% of all prescription lens wearers own a prescription sun lens?
SolarFlair is your one-stop shop for all sunwear. Available in single vision and progressives, they can be fitted to any RX-able frame from sport to fashion. Patients gain protection from UV rays with Crizal Sun UV and an E-SPF 50 rating. SolarFlair tinted and polarised lenses cater to all lens wearers with a broad range of colours and finishes.
Contact: Essilor Account Manager 
MARCHON SUN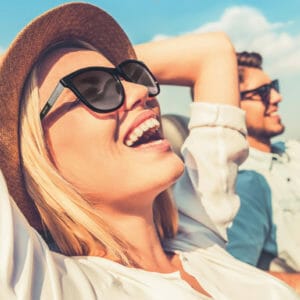 Marchon's Sun Rx program has been running for over 10 years, offering patients a complete catalogue of specially selected frames from designer brands – Calvin Klein, Nike, Nautica, Nine West, Anne Klein and bebe – that can be successfully fitted with quality tint or polarised lens options.
Available at an attractive price and with an annual style refresh, the Sun Rx program means you can offer patients the latest trends that cater to a wide range of scripts and budgets.
Contact: VSP Australia (AUS) 02 9697 8080 
SMITH RX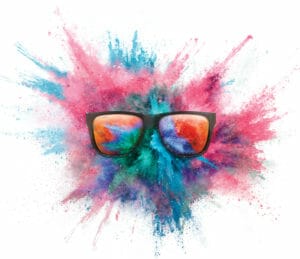 Smith's Rx program gives customers the ability to select from a broad range of sport and lifestyle frames then have their chosen frame fitted with proprietary ChromaPop Sun prescription lenses to suit their predominant activity.
ChromaPop technology enhances colour, clarity and comfort, provides 100% UV protection and comes with anti-reflection, water and oil resistant coatings. Available as polarised lenses and in single vision or progressive.
Contact: Safilo (AUS) 02 9540 0500 
UGLY FISH EYEWEAR
Australian brand Ugly Fish Eyewear prides itself on supplying sunglasses that look cool, while still maintaining maximum form, function and protection for your patients' eyes.
Perfect for active people, Ugly Fish Eyewear now has partnerships with Hoya, City Optical, CR Surfacing, Essilor and Wallace Everett Laboratories to supply finished prescription sunglass frame and lens packages. All laboratories carry a selection of Ugly Fish fashion, sports and leisure frames for both children and adults.
Contact: Piranha Eyewear (AUS) 1300 369 571 
EYRES SPORT SAFETY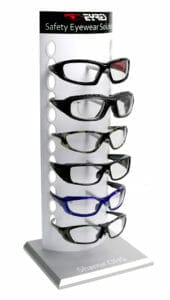 Shamir OHS offers its best-selling Eyres sport safety models, certified to Australian and New Zealand SAI Global Standards, with advanced solutions to provide absolute front and side ocular/ facial coverage and protection. These models provide 100% safety from projectile objects and in the case of its sun range, 100% safety from unseen UV rays. Shamir OHS uses cutting edge lens technology and Australian made prescription lenses, including its Attitude III lenses in wrap frames and Spectrum progressive lenses in flat frames. They're ideal for all outdoor leisure, lifestyle activities and sporting events.
The Shamir OHS sport safety eyewear package includes best-selling models 150 Bercy, 310 Oddie, 624 Plazma, 628 Indulge, 702 Razor EVO2, and the 708 Razor.
Contact: www.shamirlens.com.au 
RODENSTOCK
Whether your patients are sunbathing by day or enjoying a cool drink in the afternoon shade at a beach bar, their eyes can be protected from the intensity of the sun with ColorMatic IQ Sun 2 from Rodenstock. These lenses have a dark tint in direct sunlight and fade back to a 40% tint in half shade. Trendy tints and the optional Solitaire silver moon mirror coating perfect the stylish look.
Contact: Rodenstock Account Manager 
BOLLÉ SHIFTER RX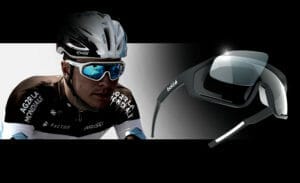 Bolle Shifter Rx was the Awards for Excellence winner at O=MEGA19 in the sports eyewear category. This retro-futurist Bolle model offers an expansive field of view and absolute comfort thanks to laser cut inserts (as opposed to optical clips) for lightness. The Bolle Rx program (B-Thin) is available in 99% of prescriptions.
Contact: Bollé Account Manager 
SERENGETI
Serengeti's Variodrive thin lens design features photochromic and spectral control technologies in every lens for infinite colours in any light condition with stunning visual clarity. Optional polarisation technology eliminates surface glare. Pictured is Delio.
Contact: Serengeti Account Manager 
BONASTAR
Bonastar offers a full range of Transitions lenses in four vibrant new colours and light tinted prescription lenses with 20 colour variations. New Crizal Sapphire UV coating is added to increase protection and reduce reflection under the sun by blocking out 99% of harmful UV rays.
Bonastar also supplies classic sun tints with 100% UV protection for medium to bright light conditions. High-style mirror coatings are available in seven premium colours.
Prescription sun lenses are available in all lens materials, including CR-39, highindex, polycarbonate and glass.
Contact Bonastar: (AUS) 02 9310 1688 
LAND ROVER
Land Rover sunglasses are not only fully Rx'able, they can be sold right off the shelf thanks to their Cat. 3 Obex polarised lenses. Some models also feature a flash mirror coating, which has a hydrophobic and oleophobic coating on both the front and back sides of the lens. A quality British brand, with a great British design.
Contact: Aarons Eyewear (AUS) 07 3367 8447 
NUPOLAR GRADIENT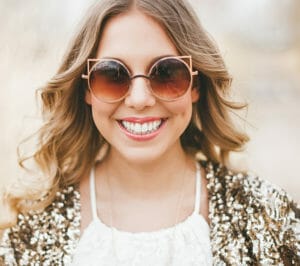 World leading NuPolar polarised lenses are available in three gradient tints so that fashion and sophistication need never be sacrificed again.
With all the benefits of superior NuPolar polarisation technology, NuPolar Gradient is dark at the top, fading to light at the bottom. The range is available in dark grey/ light grey, dark brown/light brown and dark brown/light grey in polycarbonate material.
Because both the gradient and polarised film are encapsulated within the lens, there is no fading, the two lenses are a spot-on match every time, and you benefit from quick lab turnaround times.
Contact: Younger Optics (AUS) 08 8241 9800 
OAKLEY PRIZM
Oakley Prizm lens technology was born of the understanding of how the brain functions in conjunction with the eye to create the perception of colour. Prizm lenses fine tune specific wavelengths of light that make the eye perceive colour more vividly. Rx-able Prizm lenses are now available in the most popular tints, including Prizm black, tungsten, ruby, jade and sapphire.
Contact: Oakley (AUS) 1800 625 539 
TRANSITIONS XTRACTIVE
Transitions XtrActive provides extra protection, even in the car. Clear indoors and at night, this is the darkest Transitions lens outdoors, to protect eyes from the brightest sun, even in the hottest conditions. The lenses darken behind the car windscreen to a category 2 sunglass darkness. Transitions XtrActive has the highest harmful blue light protection. Indoors it helps protect against harmful blue light emitted by digital devices, screens and LEDs, and outdoors it provides even more protection from harmful blue light with the sun being the largest source. Transitions XtrActive is available in graphite green, brown and grey.
Contact: Transitions Optical (AUS) 08 8238 3257