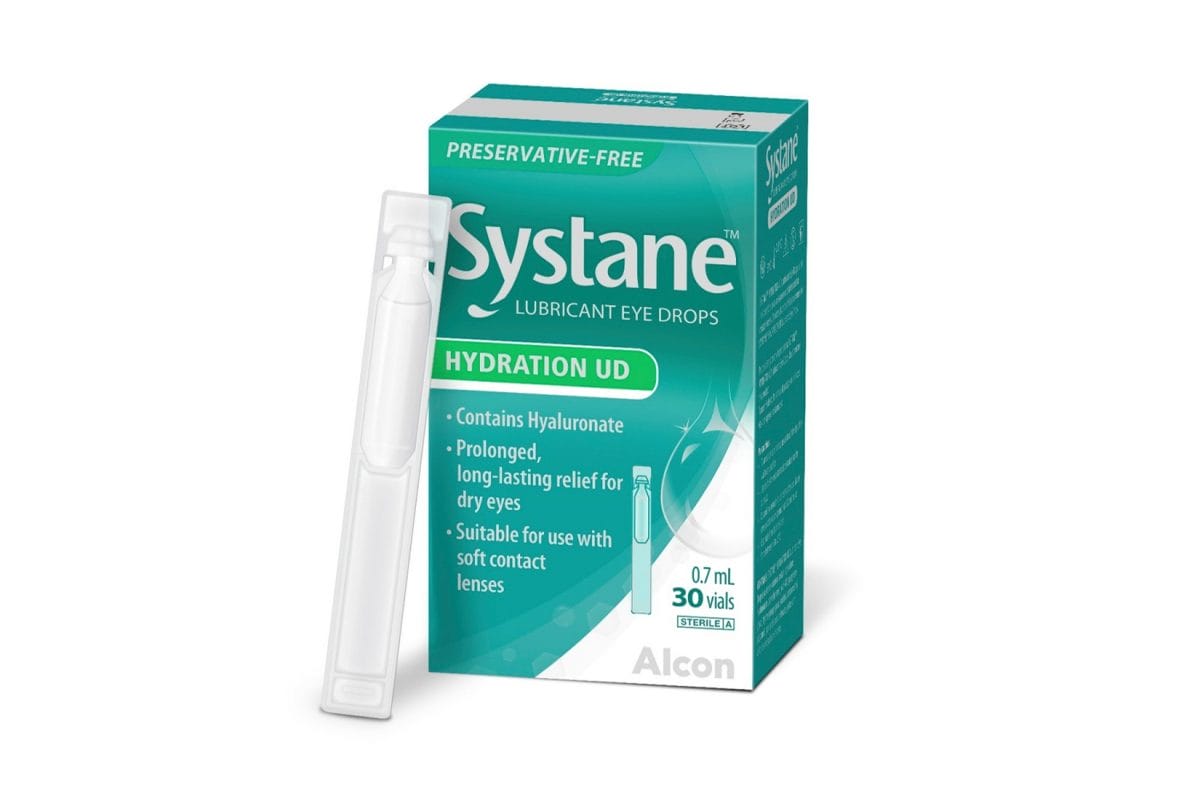 Alcon's Systane Hydration UD is a preservative free lubricant eye drop. With a unique dual polymer formulation containing HP-Guar and hyaluronic acid, it acts as a 'bandage' to allow restoration of the damaged ocular surface.1 
Systane Hydration UD restores dry and damaged cells of the ocular surface by providing hydration, lubrication and also assisting cell viability and regeneration.1,2 In an invitro study, it was shown to provide double the moisture retention and greater protection than drops with HA alone.1* Systane Hydration UD can be used for dry eye patients who require a preservative free option before and after ocular surgery, and also for soft contact lens wearers.
Contact: Alcon Account Manager 
References:
Rangarajan R, Kraybill B, Ogundele A, Ketelson HA. Effects of a hyaluronic acid/hydroxypropyl guar artificial tear solution on protection, recovery and lubricity in models of corneal epithelium. J Ocul Pharmacol Ther. 2015;31(8):491-497.
Carlson E, Kao WWY, Ogundele A. Impact of Hyaluronic Acid-Containing Artificial Tear Products on Reepithelialization in an In Vivo Corneal Wound Model. J Ocul Pharmacol Ther. 2018;34(4)360-364.