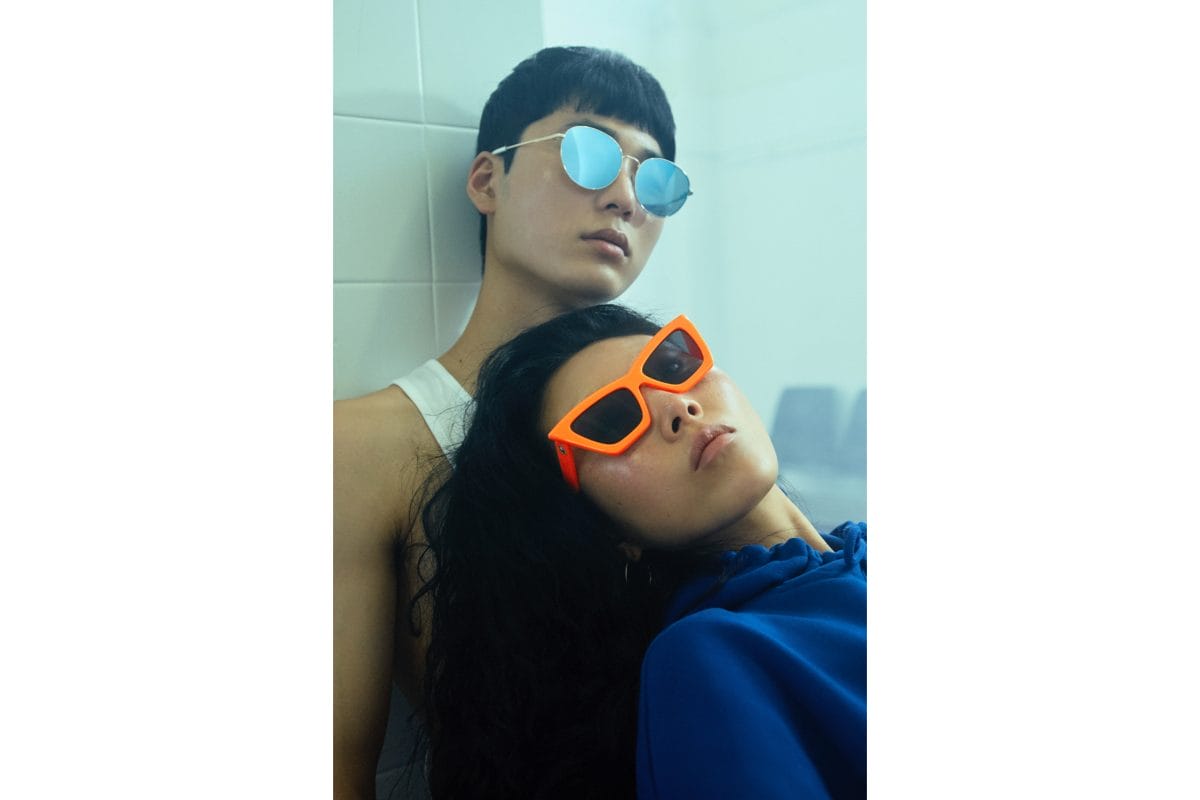 No face is the same and your Asian patients will typically have a very different facial morphology compared to your Caucasian patients. As eye care professionals, it is essential that these differences are recognised and embraced, and that there are plentiful options for all buyers – after all, a successful frame fit is integral to achieving optimal vision.
Around 16% of Australia's population and 15% of New Zealand's population traces their ancestry to East Asia,1 Southeast Asia and Central and Southern Asia, representing a significant sub-set of the broader population.
This growing market means there is a profound need for eye care professionals to stock optical frames that are designed to fit Asian facial characteristics… or to offer eyewear that can be adjusted to sit firmly and comfortably on the faces of Asian patients.
At a broad level, these characteristics include a wider face, a less prominent nose with a lower nose bridge, higher cheekbones and longer eyelashes than Caucasians, which all impact a frame's fit to the face.
If you divide the face horizontally into thirds, you will notice even more differences between Asian and Caucasian faces. Among Chinese people for example, the middle and lower thirds of the face are roughly equal and are taller than the upper third of the face. Contrast this with Caucasian faces, where the upper third is generally taller, and the lower third more prominent than the central third.2 These differences should also be taken into account when selecting frame shapes and sizes.
When we break facial characteristics down even further, we notice that there are characteristics unique to each Asian country within the vast region and every individual. For example, a typical Japanese face will be longer and wider than a typical Chinese face, which will be rounder, again influencing frame preferences and selection.
CONSEQUENCES OF A POOR FIT
A poorly selected and fitted frame that does not account for a patient's facial structure, runs the risk of being tossed aside. After all, no one wants to wear a frame that pinches the nose, slips down the nose or causes headaches. Worse still, a frame that sits too high or too low means the wearer will be unable to see clearly through the centre optical zone, resulting in poor vision as well as discomfort.
MEETING NEEDS: HEAD ON
Many frame designers today are designing frames specifically to meet the facial structures of Asian patients. German brand ic! berlin, for instance, designs models differentiated by their width, depth and curve and fitted with nose pads to suit the facial structures of Asian buyers who make up 30% of their total market. Even frames not designed specifically for Asian wearers can be adapted with Asian-fit nose pads.
Back in Australia, Sunshades has Asianfit and Alternate-fit frames within all collections, offering features that include a narrow bridge, deeper or adjustable nose pads, wider frame widths and adjusted pantoscopic angles to suit low nose bridges, high cheekbones and wider faces.
With a large Asian customer base, there are plenty of options within the Sunshades brand portfolio – for example, 20% of Le Specs and 50% of Gucci frames are designed with Alternate-fit features. Impressively, Sunshades has made it easy for optometrists to select frames suitable for Asian customers by flagging the Asian-fit and Alternate-fit collections for easy recognition in store.
Also recognising the growing demand for alternative fit frames so that "every human can wear PT frames" is Paul Taylor who introduced a universal bridge fitting for all his designs five years ago. Paul is currently working on an additional feature that can be mounted to the acetate collection if required.
In the event that a patient falls in love with a frame that does not provide an appropriate fit, a customised modification may be the only solution. Australian company FrameCare is set up to do exactly this. The small Cairns based business can provide your patients with a customised frame by:
Removing the original nose pads andfitting adjustable metal pad arms withconventional pads. This can be done successfully on all materials, including wood, horn, acetate, plastic and all metals,
Providing more pinch at the bridge toprevent slip with silicone push-on padssecurely fitted to the existing moulded pads,
Replacing moulded nose pads with larger,clear pre-fabricated acetate nose pads toachieve more space between the frame and face or to give the frame a simple lift, or
Building up the frame by adding extramaterial to the bridge area. Correctmeasurements on the customer's face are crucial prior to this procedure, as it is not adjustable once finished.
Ultimately, the most important strategy is to ensure you have a broad selection of frames to meet the needs of your patient base… and to provide the time and expertise to ensure your customers select, and are fitted with, eyewear that offers comfort, durability and excellent vision.
Take a look at the brands, on the following pages, which design frames to meet the needs of your Asian patients.
References available at www.mivision.com.au 
Frames to Fit Your Asian Patients
Paul Hueman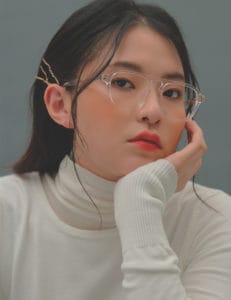 Paul Hueman Asian-fit optical frames and sunglasses are designed with less curvature and higher or easily adjustable nose pads. They are more comfortable for Asian people to wear because they are less likely to slide down the nose or touch on the cheekbones. This also means wearers see through the optical centre of the lenses. With a large variety of styles available, there are options for every customer.
Contact: Bonastar (AUS) 02 9310 1688 
Lozza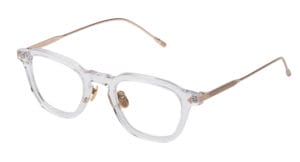 As the oldest Italian eyewear brand, Lozza takes inspiration from the cult models of the past and reinterprets them in an innovative way. Unique styles and comfortable fit are the focus of this new collection, like VL4239 pictured, which combines clear acetate and titanium.
Contact: De Rigo (AUS) 02 9428 1500 
Maui Jim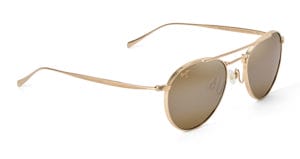 The Pisces is a classic frame with modified and easily-adjustable nose pads for those who need extra bridge stability. The overall lightness of the style is balanced by the pure titanium of the frame and MauiBrilliant lenses which offer the highest clarity next to glass, at just a fraction of the weight. If you like the design and construction of Nautilus or Spinnaker, you will love Pisces with its stand-out brow bar.
Contact: Maui Jim (AUS) 02 9452 5575 
United Colors of Benetton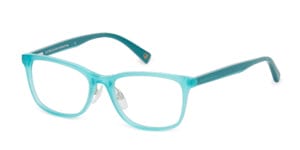 United Colors of Benetton's new optical collections explode in a symphony of colour. Classic and trendy eye shapes for men and women are infused with rainbow hues brought to life with subtle accents. Designed for comfort, fit and durability, they come with adjustable temples and adjustable metal nose-pads for a universal fit.
Contact: Mondottica (AUS) 02 8436 6666 
Masunaga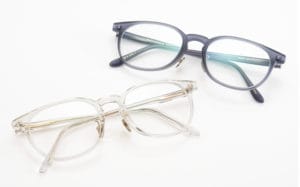 Leading Japanese eyewear brand Masunaga offers fashion forward frames for all. Many of the frames within the collection have parallel models differentiated with additional depth in the nose bridge to better fit Asian facial characteristics.
Contact: Noo Eyewear (AUS) 03 9523 1991
FrameCare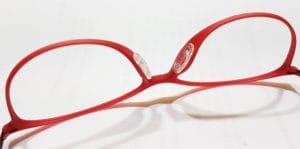 FrameCare customises existing frames to meet the needs of individual customers. The most common modifications include affixing adjustable nose pad arms, silicone push-on pads to give the bridge a little more pinch, replacing nose pads with moulded nose pads for more space or lift from the face, and building the frame up by adding extra material to the bridge area.
Contact: FrameCare (AUS) 07 4032 4141 
Paul Taylor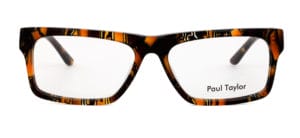 Paul Taylor Eyewear is designed with a universal bridge fitting to ensure comfort and fit for all wearers. The iconic Australian designer is currently working on an additional feature that can be mounted to the acetate collection if required.
Contact: Paul Taylor (AUS) 0415 23 66 23 
Eyemakers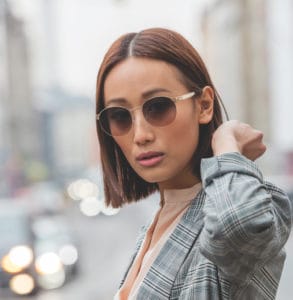 ic! berlin designs optical and sunglass models to fit Asian facial characteristics with adjustments for width, depth and curve as well as specific nose pad fittings. Styles designed for Anglo face shapes can also be customised with Asian-fit nose pads.
Contact: Eyemakers (AUS) 02 9960 7766 
Sunshades
Sunshades offers Asian-fit and Alternatefit collections across its portfolio, which includes Le Specs, Karen Walker, Gucci, Saint Laurent and Cartier. These styles are differentiated with a narrow bridge, deeper or adjustable nose pads, wider frame widths and adjusted pantoscopic angles that compensate for low nose bridges, features that also make them ideal for anyone with high cheekbones and wider faces.
Contact: Sunshades (AUS) 02 8303 7300 
Tiffany & Co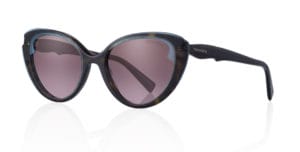 Luxottica offers frames in standard and Alternate fit options to maximise comfort. and vision for all patients. Frames with Alternate fit sport nose bridges, that are narrower and deeper, are ideal for those who struggle with standard fames. Frames with reduced front curvature offer a more comfortable fit for patients who are concerned by frames touching their temples or cheeks.
Contact: Luxottica Account Manager