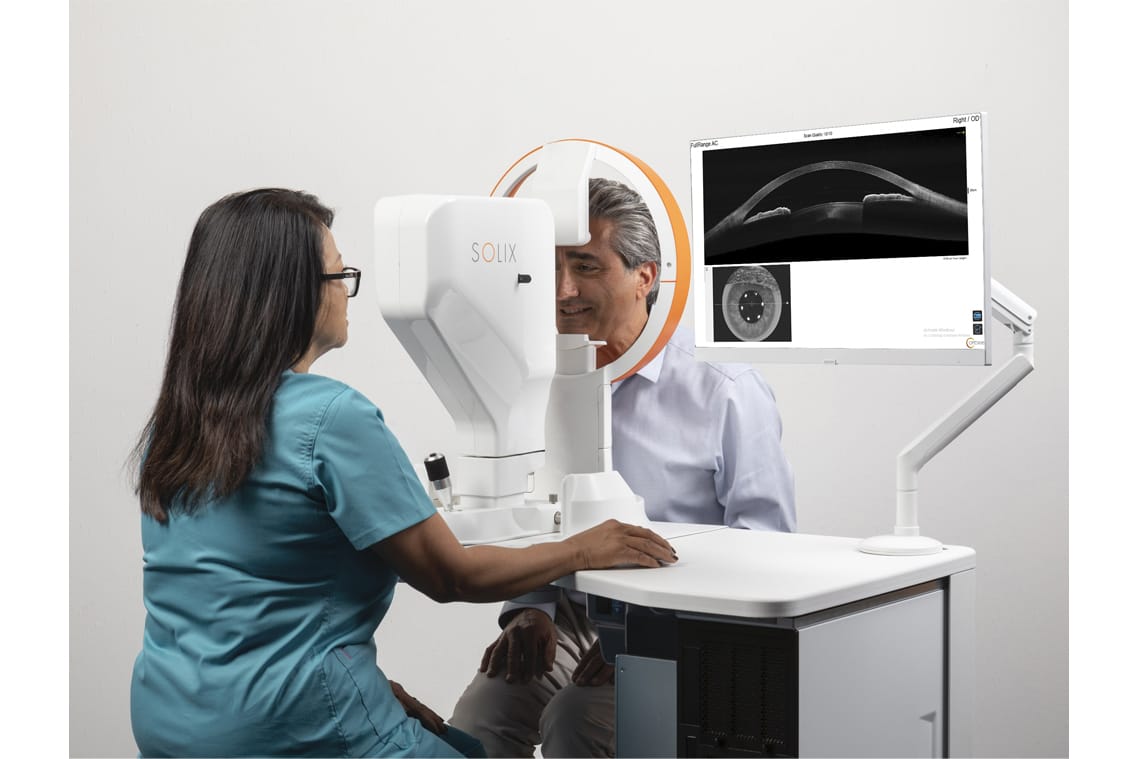 Optovue, the company that pioneered optical coherence tomography angiography (OCT-A), has released the next generation OCT: the Solix FullRange.
With its 16mm x 6mm FullRange retina scan, Solix delivers pristine images of retinal structures for confident diagnosis and management of retinal pathologies. Anterior segment imaging captures the entire anterior chamber in a single scan, and quantifies epithelial, stromal and total corneal thickness with the 10mm corneal layer map. Proven glaucoma analytics combine structural AngioDisc vascular images with conventional OCT measurements and trend reports.
Solix delivers the widest-field deep anterior and posterior OCT scans with unprecedented image resolution, OCT-A with 3D vessel rendering enables real-life visualisation of retinal vasculature and vascular connectivity, and AngioAnalytics reports provide quantification of vessel density, flow and non-flow. The Solix also incorporates fundus and external eye photography as well as evaluation of the meibomian glands.
Contact: BOC Instruments (AUS) 1800 804 331