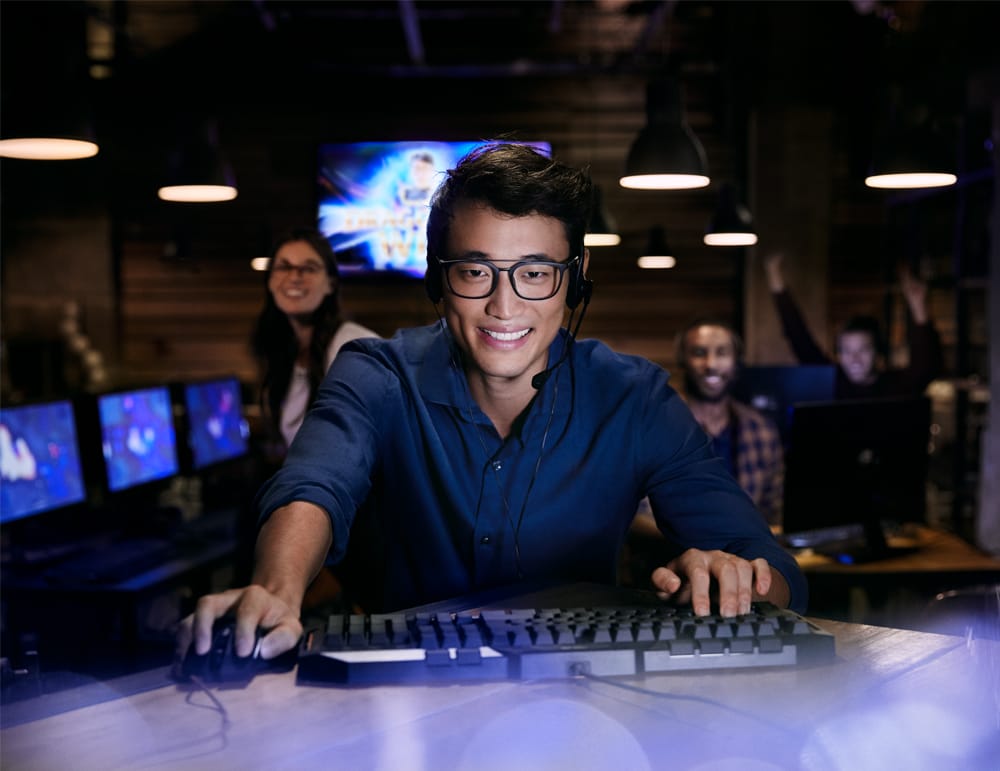 Extensive research points to the impact that close up use of digital devices has on our visual behaviour and our visual comfort. Changed viewing behaviours necessitated by excessive use of not one but multiple digital-devices have been shown to cause sore eyes, dryness, stinging, burning, itchiness and irritation. Visual discomfort and asthenopic symptoms may include blurred vision, difficulty in refocusing between viewing distances, headaches, eye strain and double vision. As a consequence, the lens category known as 'antifatigue lenses' is showing significant growth.
Back in the day (as they say), anti-fatigue lenses were seen as useful for teens and students suffering from asthenopia. Today however, the potential market has expanded to include kids, through to teens and adults.
According to Tim Thurn, Professional Services Director at Essilor ANZ, this is due, in part, to the increasing use of digital devices.
In recent months, many of our patients are likely to have experienced increased visual discomfort due to the coronavirus lockdown fuelling their use of social media, online news, virtual meetings, movies, gaming etc
In 2019 more than 80% of the general population in Australia and New Zealand owned a smartphone. For the 18–34 age group, ownership was close to 100%.1 Furthermore, 66% of people in the region admitted to using three or more devices to access the internet every day. Around the world, people spend many hours a day looking at a screen.
"Issues typically arise among those under 40 who are the biggest users of digital devices. They often use their hand-held devices at close distance (approximately 30–35cm) and with a 26° downgaze," said Mr Thurn.
Interestingly, Long et al reported that young adults adjust their viewing distances when using a digital device over time. "The mean viewing distance while using a smartphone over 60 minutes was 29.2 ± 7.3 cm. The viewing distance was significantly greater during the first, second and fifth 10-minute time periods (30.6 ± 7.2 cm, 29.7 ± 7.3 cm and 28.9 ± 8.5 cm, respectively) than during the final 10-minute time period (27.8 ± 7.7 cm)." They also reported significantly greater symptom scores post-experiment (score = 8.06) than pre-experiment (score = 3.56). "Symptoms of tired eyes, uncomfortable eyes and blur increased significantly after 60 minutes of smartphone use. There was a significant correlation between change in total symptom score and change in viewing distance… the only single symptom that correlated with a change in viewing distance was 'uncomfortable eyes'."2 
An Omnibus survey3 of wearers 25–40 years old in France, US and Japan, found that with 25% reporting visual fatigue, and 28% saying it occurred when wearing spectacle correction.
"Previously, for these near complaints, practitioners have used either single vision lenses (which required the patient to look over the top of them to see clearly far away), or other lenses not specifically designed for this need. Anti-fatigue lenses are ideal for this group of patients," observed Mr Thurn.
With all of this in mind he said, "The rationale for the use of anti-fatigue lenses is to overcome the loss or disturbance of accommodative oscillations which are exacerbated by close working distances, poor accommodative facility, weak or poorly sustained accommodation".
IMPACT ON VISUAL BEHAVIOUR
There has been plenty of research looking at the way in which accommodation alters when using a digital device. Australian researcher Sukanya Jaiswal and colleagues reported decreased accommodative amplitude and increased lag with the use of a smartphone and tablet, and similarly with a computer.4 Additionally, they wrote, "Smartphone and tablet use results in reduced fusional convergence and possibly a receded near point of convergence. This is similar to what happens with computer use."
Other research has indicated that in up to 60% of cases, the main cause of asthenopia was ill-sustained accommodation.5 
ASK QUESTIONS AND CONSIDER THE EVIDENCE
In recent months, many of our patients are likely to have experienced increased visual discomfort due to the coronavirus lockdown fuelling their use of social media, online news, virtual meetings, movies, gaming etc. Yet many are unaware there's something they can do to reduce their suffering.
Discussions with symptomatic patients – on the phone, via video-consults, chat, social media, or via newsletters and recalls, as well as face-to-face consults post-lockdown – will provide the perfect opportunity to discuss the benefits of specifically prescribed anti-fatigue lenses.
A few well-phrased questions like, "Did you notice any eye strain during COVID-19 while working from home, using your phone or tablet?" will help you target the right patients for these lenses.
RECOMMENDING AND PRESCRIBING
Although anti-fatigue lenses can potentially be prescribed in single-vision lens forms, they are typically specially designed, marketed and branded 'mildly progressive' or 'degressive' lens forms with a low add. Ideally they have a wide field of view, provide clear distance vision and minimal peripheral distortion. Specially adapted, designed and prescribed full-range progressive lenses could also be considered as anti-fatigue lenses. Some designs may incorporate base-in prism. Most will be prescribed with multicoating. A selective blue blocking filter may also be included.
AN EXPANDING MARKET
While the main market for anti-fatigue lenses is for those under 40, even presbyopes, post-cataract spectacle wearers, and patients with mobility issues or problems with irritating distortion in conventional multifocal lenses may enjoy the benefits of this technology.
Listen to your patients, ask questions, consider the evidence and check out some of the anti-fatigue lenses on offer from the following suppliers.
References 
Australian Communications and Media Authority Communications report www.acma.gov.au/sites/default/ files/201908/Communications%20report%202017-18.pd 
Long J, Asper L, Cheung R, Duong S, Paynter R. Viewing Distance and eye strain symptoms with prolonged viewing of smartphones. Clin Exp Optom 2017; 100: 133–13 
Omnibus study: October 2004 (2760 phone interviews among 20-45-year-olds) Data on file: Essilor 
Jaiswal A, Asper L, Long J, Lee A, Harrison K, Golebiowsk B. Ocular and visual discomfort associated with smartphones, tablets and computers: what we do and do not know. Clin Exp Optom 2019; 102: 463–477 
5. Maino D and Chase C. Asthenopia: A Technology Induced Visual Impairment. www.mivision.com.au/2011/10/ asthenopia-a-technology-induced-visual-impairment.
Eyezen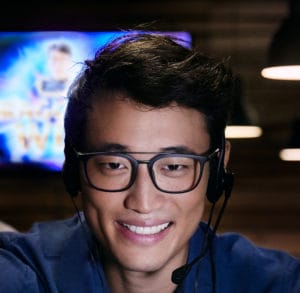 Eyezen lenses take advantage of Essilor Blue Light filter technologies (Smart Blue Filter, Blue UV Capture or Crizal Prevencia coatings) to relax eyes and reduce digital eye strain.
Eyezen Start features DualOptim Technology – 'dual aspheric zones' to enhance acuity, especially for digital devices, by maintaining the wearer's prescription across more of the lens. It requires no power boost to reduce visual fatigue for better comfort, contrast and clarity for single vision wearers.
Eyezen Boost lenses have a power boost to support accommodation for patients who need help viewing handheld and portable digital devices. Three different boosts 0.40D, 0.60D and 0.85D easily cover the needs of younger patients with accommodation issues, whether they require a distance prescription or not.
Contact: Essilor Account Manager 
Nikon Relaxsee Neo
Relaxsee Neo uses Nikon's unique 'twin technology' to provide clear, sharp vision without compromising performance. Using two zones, it relieves digital eye-strain by offering stress-free near vision as well as sharp distance vision, especially for nonpresbyopes. Relaxsee Neo's power options ensure a match for all wearers, and the inclusion of the SeeCoat Blue UV coating lowers blue light transmission to enhance contrast on digital devices.
Relaxsee Neo is available in 1.5, 1.6, 1.67 clear and Transitions Gen 8, and 1.74 clear with 0.50D, 0.75D, 1.00D and 1.25D power options. For optimal results, measurements for pantoscopic tilt, wrap angle and back vertex distance are required.
Contact: Essilor Account Manager 
Hoya SYNC III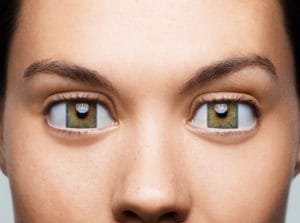 Children and young adults, through to pre-presbyopes, will benefit from Hoya's newly released Sync III, which is designed to relieve the symptoms of digital eyestrain via a near boost in the lower portion of the lens.
Hoya's patented binocular eye model, and the option for individual fitting parameters, further enhance this lens. Three boost zone options (+0.57, +0.95 and +1.32) help prevent or relieve eye strain, enhancing visual comfort during prolonged up-close activities. An ultra boost zone provides extra accommodation support for a viewing distance of 20cm and closer, specifically enhancing visual comfort for smart phone use.
Available in a wide range of materials including polarised.
Contact: Hoya Sales Consultant
Opticare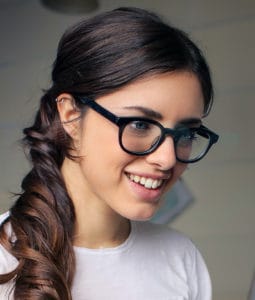 ClearPro Relax lenses are designed for myopia control for children and adults. ClearPro Relax reduces visual stress when performing near and intermediate visual tasks. Available upgrades are Blue Guardian which blocks blue light and all other UVA and UVB rays to 420nm. Also recommended is the Skeye Multicoat which can improve light transmission from 92% up to 99%.
Contact: Opticare (AUS) 1800 251 852 
JP Optical
JP Optical recommends anti-fatigue lenses as a primary pair replacement for patients wearing single vision lenses, and particularly for 18–40 year old myopes experiencing symptoms of tired eyes.
With a slight power boost of a low addition in the lower portion of the lens, JP Optical's anti-fatigue lenses help reduce eyestrain during close up activities. They also offer greater comfort than standard vision correction lenses due to the accommodative relief for near viewing. JP Optical also offers several progressive lenses that are designed specifically for computer and office use. These lenses offer enhanced intermediate and near viewing zones, at the expense of distance utility.
Lenses come with 21 Ray, a unique, patented coating which effectively reflects off approximately 50% of near-infrared light, thereby reducing absorption by the eyeball in the waveband of 780nm to 1400nm. 21 Ray also effectively blocks harmful blue and UV light.
Contact: JP Optical (AUS) 0414 585 487 
Shamir
The Shamir Relax anti-fatigue lens is now available in three viewing shifts (0.50, 0.65 and 0.80) with each shift designed to provide extra support for accommodation, and to offer single vision wearers the appropriate help they need according to their age. Additional power in the lower part of the lens makes close and intermediate viewing tasks easier.
Combine Shamir Relax with Shamir Blue Zero to protect against damaging blue light which can cause dry and tired eyes, leading to headaches and eyestrain. Available with all Shamir products and as prescription or non-prescription, Shamir Blue Zero is perfect for those exposed to screens on digital devices and suitable for indoors and outdoors with 100% UV protection.
Contact: Shamir (AUS) 1300 553 465
VSP Optics
Unity Relieve lenses help single vision patients combat digital eye strain from device-use thanks to a unique design that offers the familiar feel of a single vision lens.
Using a three-pronged approach to reducing eye strain, Unity Relieve provides unrestricted distance vision, a slight power boost in the near, and targeted blue light defence using TechShield Blue.
Unity Relieve is easily customised to each patient's unique visual needs rather than their age group. A personalised fit means better results and a superior patient experience.
Contact: VSP Optics Australia (AUS) 1800 251 025 
Zeiss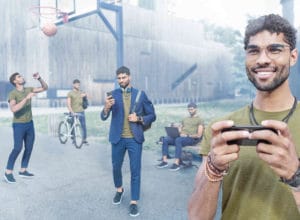 Zeiss SmartLife Digital lenses are designed to meet the vision needs of people with a connected and on-the-move lifestyle who experience tired eyes or near vision discomfort.
These new lenses feature a large distance zone, compressed corridor, and a comfortable near zone that can be customised within 0.5D to 1.25D addition power to provide comfortable reading.
Regardless of whether your patient is a single vision wearer or not yet wearing spectacles, SmartLife Digital lenses provide a smoother transition into the lens periphery, with less perceived blur, enabling peripheral vision with natural dynamic interaction.
Contact: Zeiss Account Manager 
Rodenstock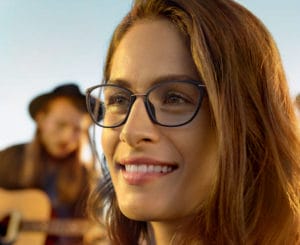 Rodenstock Mono Plus 2 is a full back surface digital design single vision lens with a power boost. It is optimised using Listings Law for eye rotation at both distance and near, providing remarkably clear vision up to the frame rim.
The design offers wide fields of clear vision requiring less head movement than typically needed for multiple screen use. The choice of a 0.50D or 0.80D boost will give relaxed and fatigue-free vision at near, particularly when using digital devices, such as smartphones, e-books etc.
When prescribed in combination with Solitaire Protect Balance 2 coating to reduce exposure to artificial blue light, Mono Plus 2 will give your patient increased visual comfort and may balance sleep wake cycles.
Contact: Rodenstock (AUS) 02 9748 098